The Evergreen State College is known for being a progressive and inclusive secondary education institution. With unique and specialized pathways, their academics are unparalleled and attract students from around the world. The Evergreen State College is again breaking barriers within their athletic department by bringing back cross country and track and field sports, which welcome anyone looking to stay active and have fun.
Races run for specific seasons, but training is year-round, so you can find a community and outlet to get moving no matter the time of year. Being a Geoduck for Evergreen Athletics has never been better!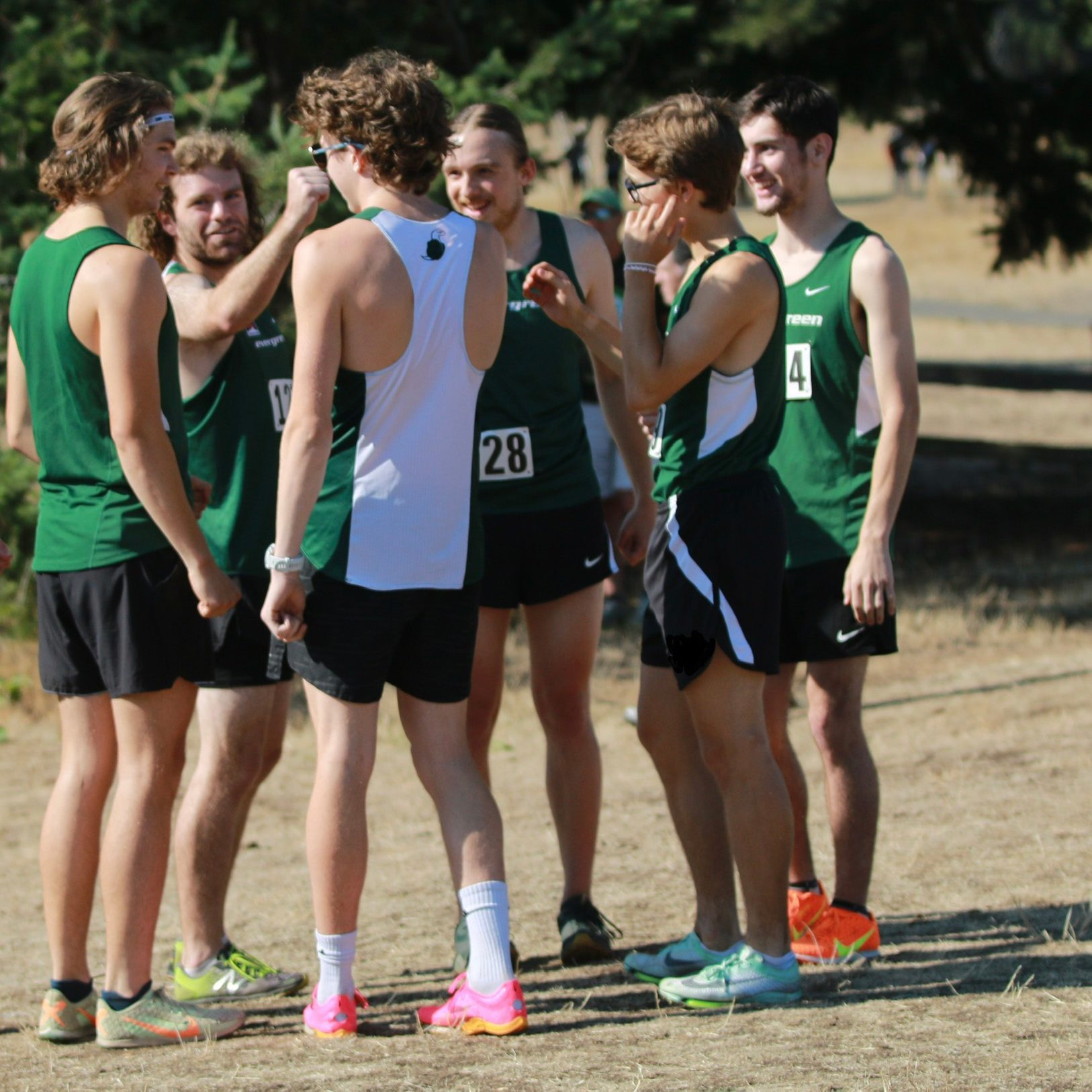 Cross Country and Track & Field Return to Evergreen Under Experienced Coach
Evergreen has offered several exceptional athletic programs and had cross country and track and field teams throughout the decades. Originally formed in the 1980s, these running-based sports were a great way for athletes of different abilities and interests to come together and compete. These sports resurged from 2001 to 2013 on the Evergreen campus before coming off the program schedule and took an almost 10-year hiatus before being revived in December of 2022. Now under head Cross Country and track and field coach Joel Pearson, the program is starting on a strong foot and creating opportunities for athletes of all levels.
Joel is an Evergreen alumnus who ran for the college's cross-country and track and field teams before graduating in 2007. He went on to coach for Division 1 schools around the country and eventually served as the Director of Track and Field Operations at the University of Iowa. With a full career of professional college-level coaching under his belt, Joel brings exceptional knowledge with him not only about training and preparing for these sports but also how to run an effective and attractive local program that Evergreen students will want to be a part of.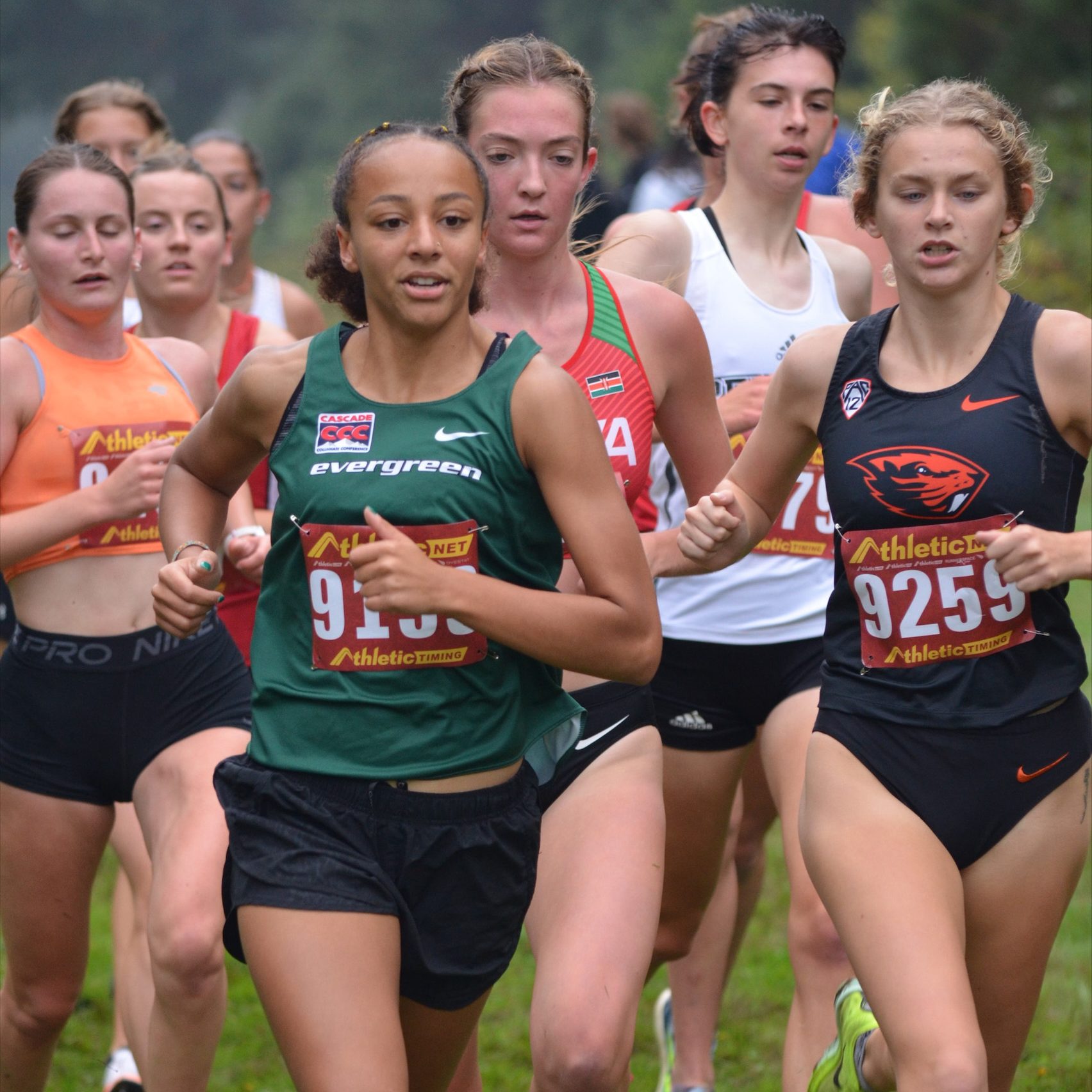 "Right now, we have ten on our men's program and seven on our women's program with a range of different performance levels and experiences," Joel shares. "There isn't the same separation with men and women like with other sports, so we all train together. Some on the team run 100 miles a week, and others are first-year runners, which I really love to see."
Joel really wants to create a college program that allows any person to see what their body can do athletically, not just the top performers. At Evergreen, running sports are for all students, no matter what their background in running is, which is truly remarkable for a college-level sport.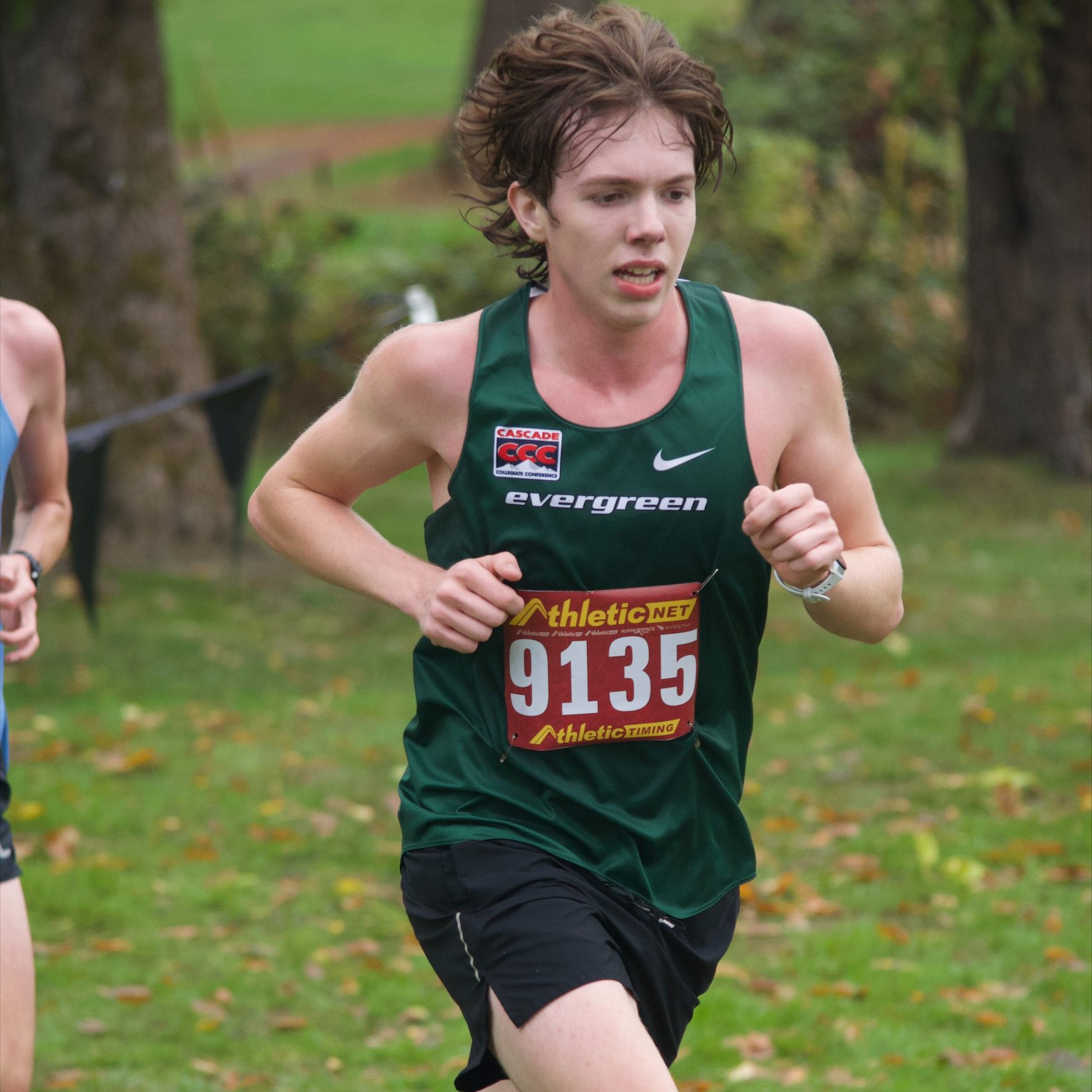 Evergreen Promotes College Athletics That Are Truly for Everyone
Most college sports require intensive training for many years to be recruited to play at the Division 1 level, but Evergreen is doing things differently with cross country and track and field. These two sports accept experienced athletes and newcomers to running alike, so anyone interested can get on the team. This is a huge shift in the college sports mentality, which is often incredibly focused on any potential athletes meeting very stringent and competitive standards before even being considered for recruitment.
"There are so many colleges in the country where the emphasis is on how good you are, and they often don't want to put money in if you aren't good enough," explains Joel. "It is really cool to be able to say that if you love running, then we are excited about you joining and tackling that challenge. If you beat your own personal records, then that's a success. Even if you feel like you are not good enough, if your passion is there, then we welcome you and want you to come out."
Evergreen's cross country and track and field sports are about having options for students who want to be part of a college program and have that experience rather than only allowing top performers to participate.
On top of an amazing athletic program for anyone, students can continue to build a community that emphasizes their personal growth and success. "We want to do it the right way, and that goes with human development, mental health and academics," Joel says. "We are going to be involved in the community volunteering and giving back, and give about 20 hours of community service as a team." As a part of Evergreen's cross country and track and field teams, you can be part of something bigger and make a difference while pursuing your dreams.
Try Cross Country and Track & Field at Evergreen State College
With cross country and track and field back at The Evergreen State College, local students and long-time runners can once again represent their hometown while doing what they love. Whether you've been running all your life or just want to experience a college sport, Evergreen's running sports are ready for you and can help you achieve your goals. Check out The Evergreen State College website to learn more about academics and athletics and discover how their programs can support your success.
Evergreen State College
2700 Evergreen Parkway NW, Olympia
360.867.6000
Sponsored