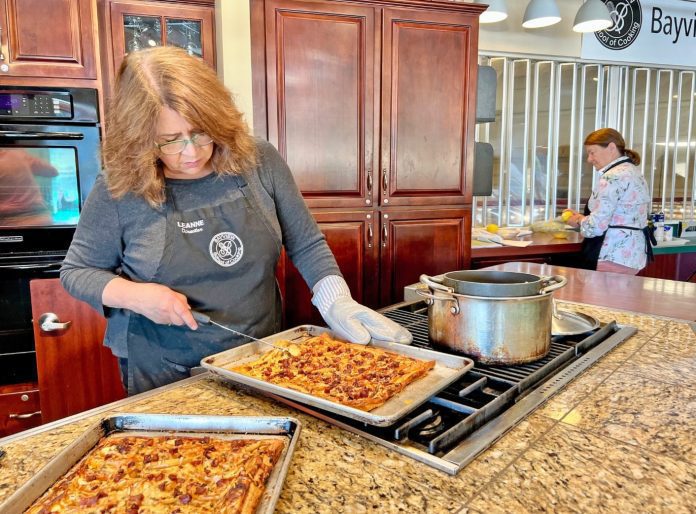 Sitting atop Bayview Thriftway, you'll find a very special community 20 years in the making. A place where warm and patient teachers and celebrity chefs and cooks of every age gather. Skills are refined, new recipes are explored, and memories are made. Leanne Willard serves as Director of Bayview School of Cooking in Olympia and has been with the organization from its inception, serving as an assistant, teacher, and now, leader and guide.
"I am always surprised," admits Leanne, "when people who live in the Olympia area have never heard about us, even after 20 years! Of course, I would think that because it occupies such a large part of my life. Many people have never been upstairs at Bayview Thriftway to see our venue. It is a gorgeous place to hang out, have some lunch or attend a class."
Cooking Classes in Olympia
Bayview School of Cooking is honoring its 20-year anniversary by offering a compilation of its Top 20 All-Time Recipes for fall quarter class attendees. This quarter's attendees will also be entered into a drawing to win a Bayview School of Cooking mug filled with Lindt chocolates. At the end of the fall quarter, 20 winners will be offered a free class.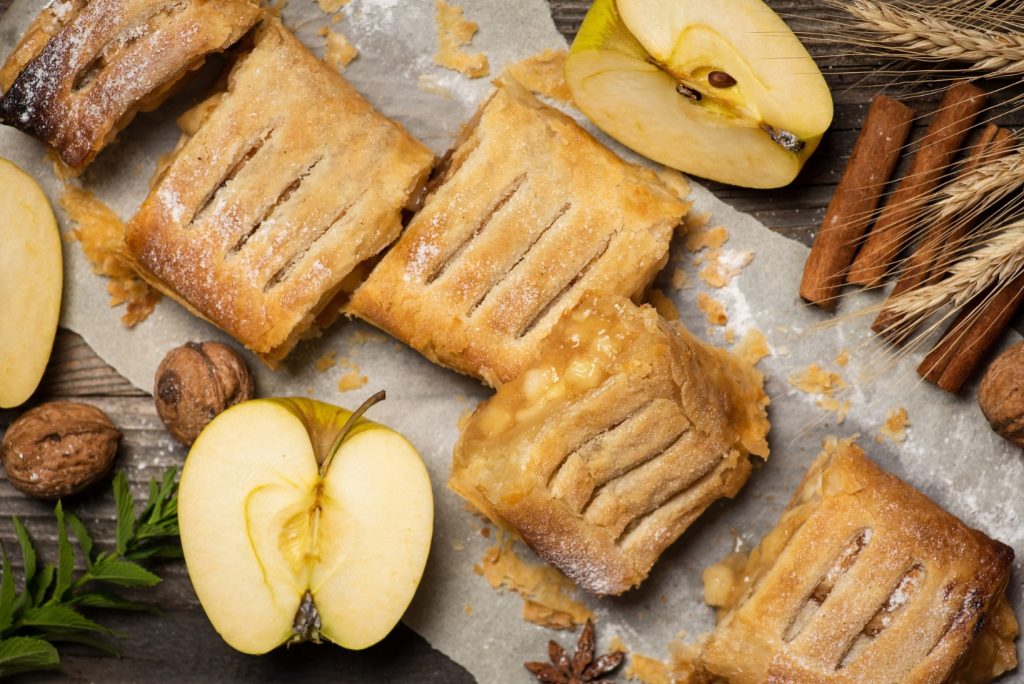 Over the years, Bayview School of Cooking has hosted well-known chefs, authors, and celebrities such as Tom Douglas, Kathy Casey, Linda Evans, Carolyn Grimes – from "It's a Wonderful Life" fame – and Debbie Macomber. They have evolved their program over the years to include a free class on the first Thursday of each month, a culinary program just for youth, international cuisine classes, wine/beer/cider dinners, hands-on courses dedicated to tackling specific culinary skills and more.
"As we reflect on Bayview School of Cooking's 20-year history," shares Leanne, "I would like to give a special shout out to Barb Agee, who taught classes for years, was the host for 'In the Kitchen,' our first free Thursday class, did almost all the dinners with me and put together some truly amazing culinary tours. She passed away kind of suddenly at the beginning of 2021. We all miss her and she was a huge presence at the school."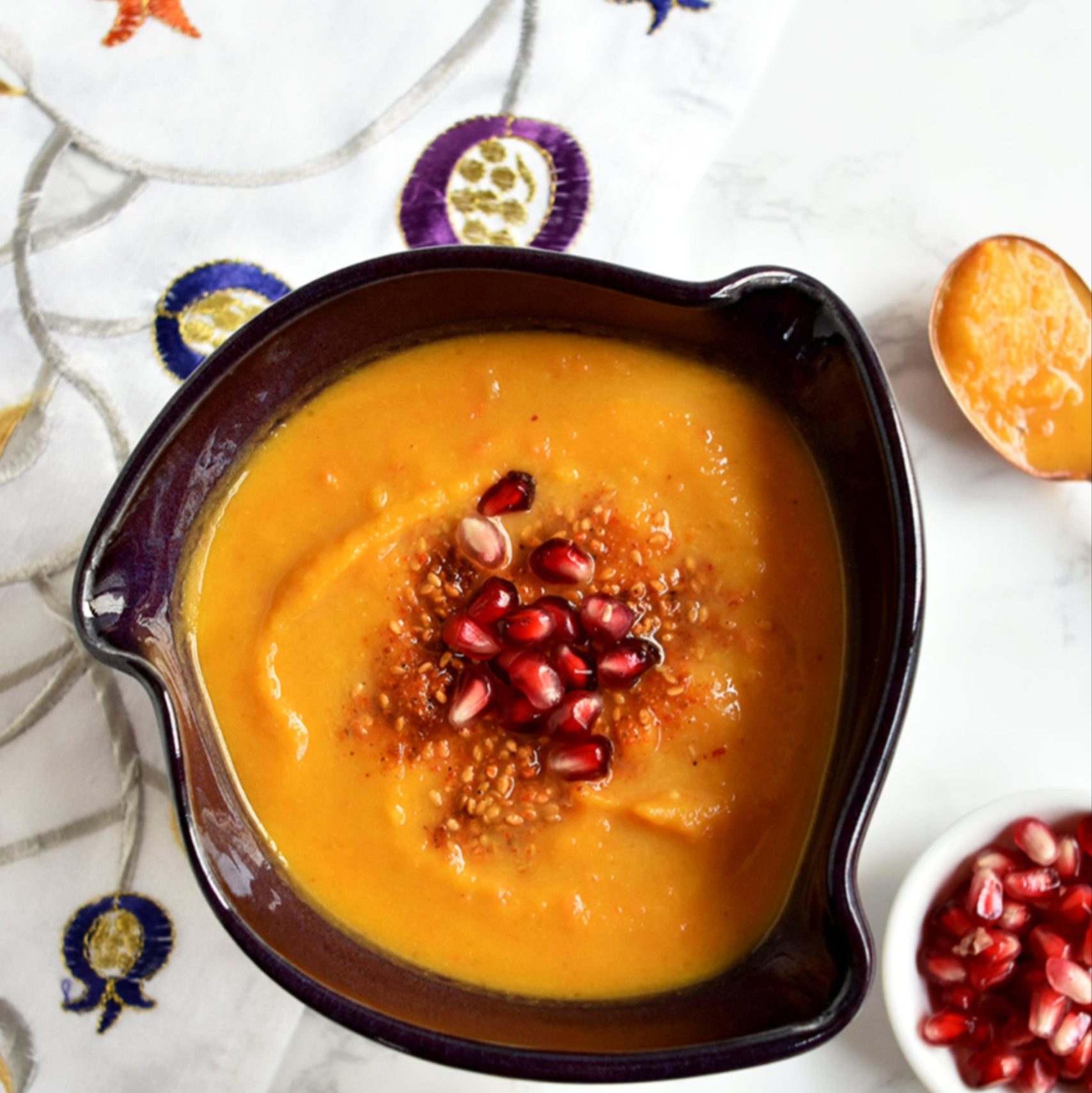 Learn to Cook Easily
"We have some really fun holiday classes coming up in November," boasts Leanne. "We are offering classes ranging in focus from hands-on pie making to fall holiday vegetables to hearty soups. We will be offering courses specific to holiday brunches and holiday appetizers. We are even offering a fun painting class where attendees get to be creative, drink wine and learn to make some fabulous dishes!"
Bayview School of Cooking is known for its inclusiveness, and Leanne encourages anyone interested in food to consider signing up for a course.
"You absolutely don't need any kind of experience to take our classes," emphasizes Leanne. "In fact, the classes can be lots of fun for someone who doesn't actually cook but who really likes to eat good food. We are not a school in the sense of just having a series of courses to take. We are all about enjoyment and recreation. I'd love for more people to try our fabulous dinners because they really are a ton of fun and so delicious, too, if I do say so myself!"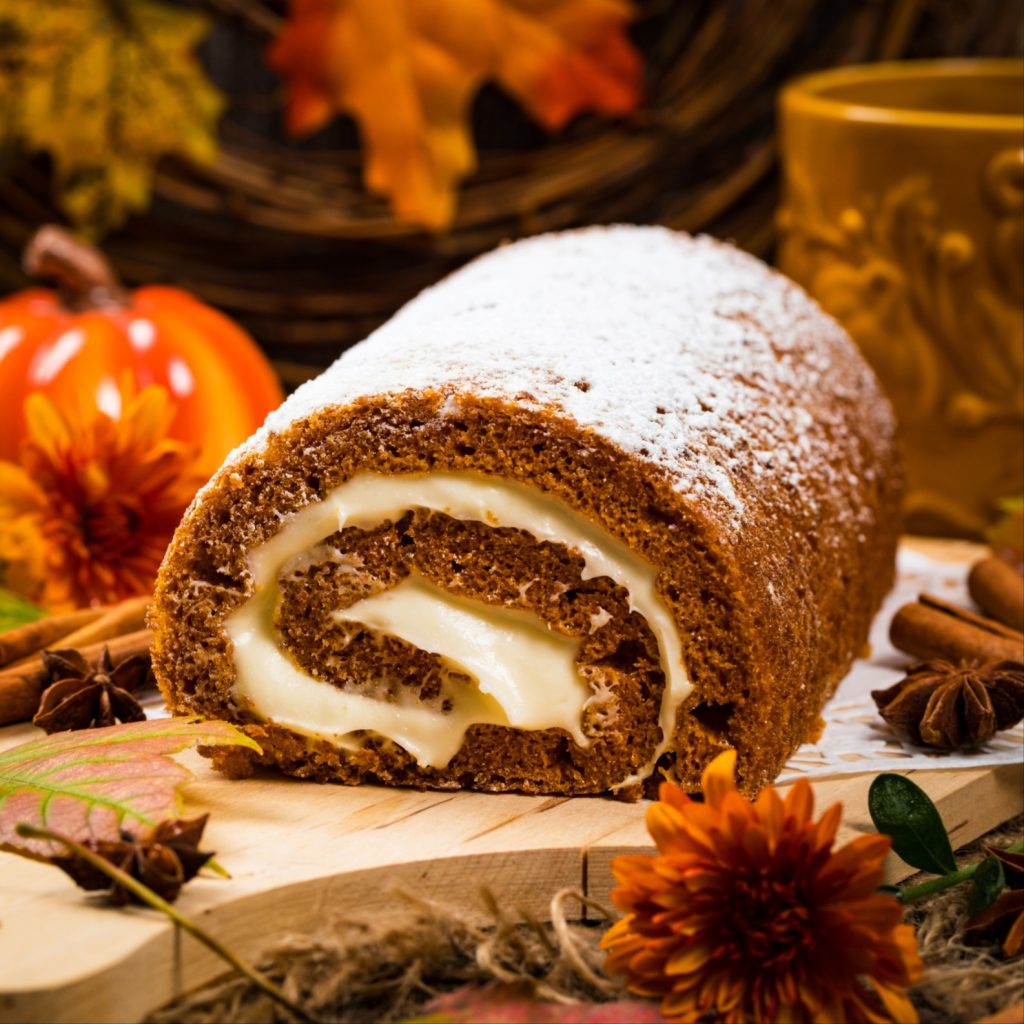 Thurston County Cooking School Looks to the Future
Bayview School of Cooking has made many changes over the years, such as moving to online registration and offering new programs, like their kid's culinary opportunities.
"I think there will definitely be a stronger online presence for Bayview School of Cooking in the future," reflects Leanne. "I think there will be a greater emphasis on learning specific skills in the kitchen as well, like making bread, pasta, candy, etc. Our younger attendees are very much on board with that type of learning."
Bayview School of Cooking in Olympia continues to make its mark on our community and delight our palates, even after 20 years. Courses offered are both unique and creative and perfect for culinary artists of every age and stage. If you haven't had the pleasure of visiting their classroom, do so soon, as they are just a short walk up the stairs at Bayview Thriftway.
Explore and register for upcoming holiday courses and more at the Bayview School of Cooking website or call the main office at 360.754.1448.
Sponsored