The Evergreen State College is known for its expansive network of walking trails, both paved and unpaved. These trails wind through lush forests that encapsulate the Pacific Northwest experience. Whether you're on a bike or just looking for places to take a stroll, make sure Evergreen's paved trails are on your list of spots to check.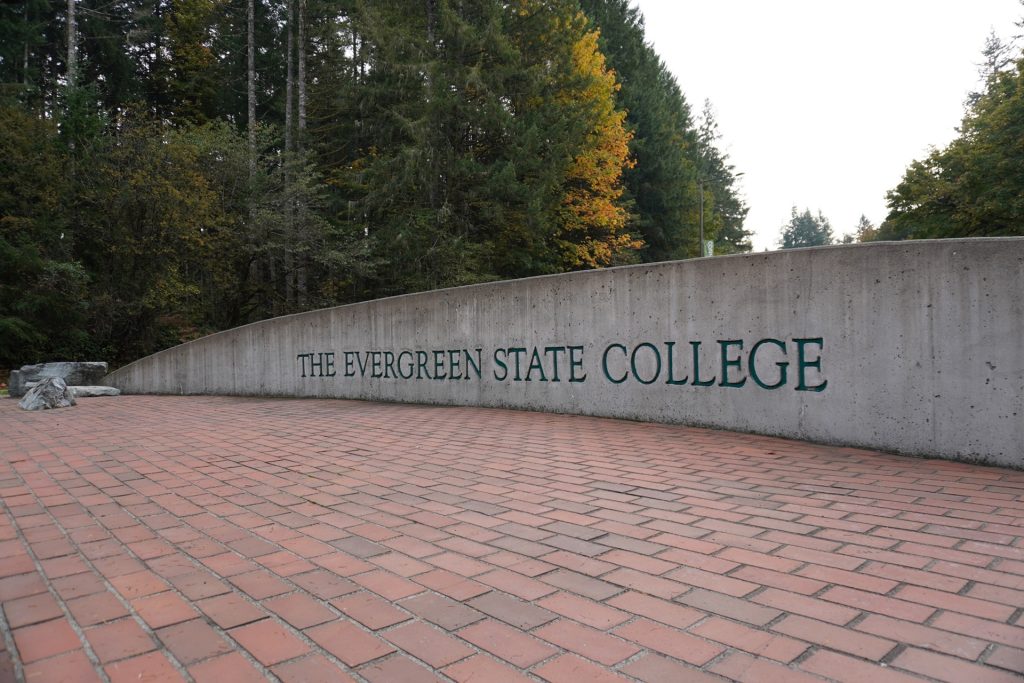 Evergreen's Beautiful Campus is Open to the Public
Evergreen has a long reputation for natural beauty. Founded in 1967, this public liberal arts college sits on 1,000 acres. Much of the land encompassed by this school is covered in native second-growth vegetation. The flourishing campus is not just a haven for plants and scholars, though. Evergreen is open to the public and offers some of Olympia's finest outdoor recreation.
If you're planning to park your car on campus while visiting, make sure to brush up on the parking rules. Parking permits are generally required Monday through Friday from 7 a.m. to 9 p.m. There is no charge for parking on Saturdays, Sundays or observed college holidays.
Paved Walking Trails in Olympia
Paved roads and walking trails make it possible to explore all over the Evergreen campus. Some trails wind through beautiful forests, while others arrive at recreation facilities. You might visit the Longhouse, known as s'g?i g?i ? altx?: House of Welcome, or you could make your way to the Puget Sound beachfront. There are also unpaved trails that lead even deeper into Evergreen's evergreen world, but those in need of paved paths will have plenty of space to explore.
Olympia has many beautiful nature areas and opportunities for outdoor recreation. Despite feeling somewhat remote, Evergreen's campus is one of the most accessible natural spaces for Thurston County residents. Only 5 miles from downtown Olympia, this intellectual orchard is worth exploring whether you're on foot or a bike.
Explore Evergreen's Beautiful Campus on Paved Trails
Evergreen's trails provide a unique opportunity to immerse yourself in the natural habitat of Puget Sound. With Eld Inlet on one side and lush forests on the other, there is plenty to explore. This campus will have something to offer whether you're a prospective student, a nature enthusiast, or just on the hunt for a good stroll. It's an evergreen place where the pursuit of knowledge meets the embrace of the natural world.
Before you go, check out Evergreen's campus maps. They'll be a big help when exploring grounds like these.
Schedule a Tour of The Evergreen State College
After walking around the paved trails at The Evergreen College, you may start envisioning yourself furthering your education among the evergreens. If so, it's worth taking a look at Evergreen's guided tours. These tours provide an in-depth look at the school's academic programs, unique teaching methods and inspiring landscape. Plus, they might be the best way to gather intel for your weekend bike ride.
Campus tours are available from Monday to Friday, with group tours available by scheduling in advance.  During fall, winter, and spring, tours are offered at 10:15 a.m. and 3:15 p.m. During the summer, tours run at 10 a.m. and 2 p.m. Taking a tour is a great place to start, especially if you're thinking about attending Evergreen in the future.
Sponsored