Few musicians turn an event into a party faster than Prince. Born Prince Rogers Nelson, the iconic singer-songwriter wrote his first...
Tabletop gaming – whether you like to play Catan, Pokémon, Dungeons & Dragon or some obscure game only your friends know...
Women have been firefighters for almost 200 years. However, the positions offered were often volunteer and only in rural and private...
Your pet can avoid many health conditions with regular grooming, but when a car ride means a stressful trip to the...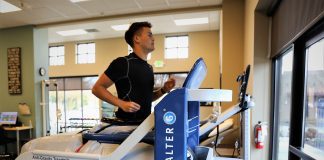 Recovering from an injury is no easy feat, and while physical therapy makes all the difference, it can still prove challenging...
Looking for an exceptional experience when planning a stay on the waters of the Olympic Peninsula? The Resort at Port Ludlow has thought...
The most wonderful time of the year in Lewis County is farmers market season, and 2023 is no exception. The wide...