Setting out on an international tour, the Scottish band, Skerryvore, is ready to take center stage at the Washington Center for Performing Arts on...
Los Lobos is coming to the Washington Center for the Performing Arts on March 23 at 7:30 p.m. with special guest Gaby...
Submitted by The Evergreen State College Once again, The Evergreen State College (Evergreen) faculty are pushing the envelope and encouraging discourse through hands-on experiential learning. This past fall,...
Submitted by Providence Lung cancer is the leading cause of cancer death in the U.S. Each year, it...
It seems like there is always something to do and somewhere to go. In a day and age where everything needs our attention, Spruce...
If you're looking for something to do in the community to celebrate Easter with the kids, you're in luck. Locations in...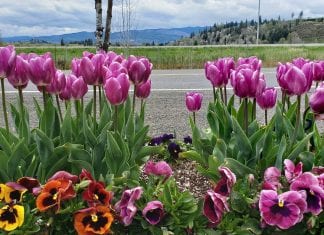 From new places to beloved classics, Centralia, Chehalis, and all of Lewis County offer romantic restaurants for a date night to remember. Excelling in...