From jazzy cabaret to hip-hopping nutcrackers and side-splitting comedians, The Washington Center for the Performing Arts is excited to welcome you back to in-person events for...
Submitted by The Evergreen State College The Evergreen State College is known for its beautiful 1000-acre campus; lesser known is the team of people that keep...
Sunshine poured over the mountains circling the small town of Morton and filling it with light. Amanda Blaire West knew she was early for...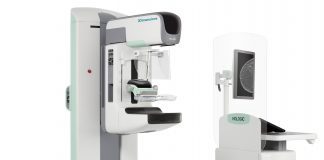 Providence is upgrading options when it comes to women's care in Lewis County. Now with the addition of two new 3D mammography machines at...
Submitted by Providence  At Providence, every employee is called a caregiver because of the important role they play in keeping patients safe and providing excellent...
Something often heard as rockhounds reach down to pick up a rock that "speaks" to them is, "Oh, pretty! Look!" Many of us collected...
Centralia's own Dick's Brewing Company was featured on Food Network's "Diner's Drive-ins and Dives." Touted by the show as, "a real-deal meat market stackin'...