For a decade, the Washington Veterans to Technology (WaV2T) certificate program at Saint Martin's University has been a passageway for service members transitioning back to...
Bev York of Tenino devotes her time to history appreciation, honoring veterans, life-skills education and bagpipes. With a commitment to daily...
Submitted by International Mermaid Museum One of the best ways to support local businesses and help local museums...
Brothers Rand and Jade Koskiniemi launched Rock Creek LLC this year to offer their combined decades of experience in general and specialty plumbing...
Whether shopping for decor, holiday meal staples, or hoping to pick up the perfect seasonal recipe, the Bayview Thriftway and Ralph's Thriftway stores...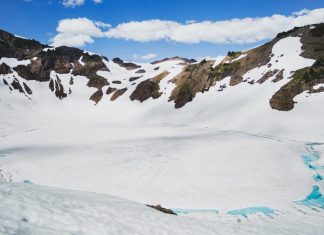 There's just something magically special about winters here in the Pacific Northwest. Maybe it's the abundance of snow, the way the...
Sitting atop Bayview Thriftway, you'll find a very special community 20 years in the making. A place where warm and patient teachers...