There's so much to do in Chehalis! Fortunately, Twin Transit can help you access all the fun around town. You can hop on the...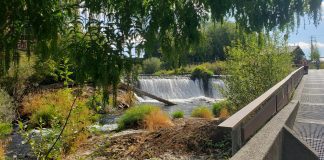 Looking to have some fun? Nestled at the base of Puget Sound, Tumwater has plenty to offer and Twin Transit can get you there!...
Ralph's Thriftway, one of only two locally-owned independent supermarkets in Thurston County, has made it easy for customers to shop online. They recently invested...
Submitted by Providence  At Providence, every employee is called a caregiver because of the important role they play in keeping patients safe and providing excellent...
Do you need a ride? Rural areas like Lewis County often have very limited transportation options, which makes it difficult for residents who don't...
Autumn is here! The leaves are falling and the temperatures are dropping, but now is the perfect time to celebrate the changing of the...
Centralia's own Dick's Brewing Company was featured on Food Network's "Diner's Drive-ins and Dives." Touted by the show as, "a real-deal meat market stackin'...