Hand therapy is no longer offered at this location. Please call the Tumwater location at 360.819.4335.

Physical therapy gives people the support and resources they need to regain or develop functionality in their lives. Inspire Physical & Hand Therapy has been focused on providing an exceptional patient experience and recently reintroduced hand therapy at their Lacey location now that they have brought aboard Occupational Therapist Registered and Licensed (OTR/L) and Certified Hand Therapist Camilla "Cami" Knackstedt. Cami is happily accepting new patients, so if you are experiencing an issue or concern with your hands or elbows, contact Lacey Inspire Physical & Hand Therapy to schedule your appointment today!
Hand Therapy Services in Lacey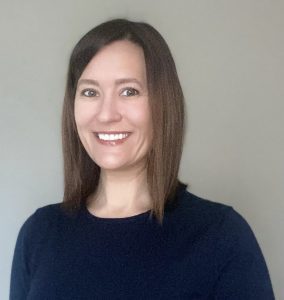 Inspire Physical & Hand Therapy has been committed to helping individuals find function and happiness in their work, hobbies and daily activities. Even minor injuries can impact a person's ability to participate fully and painlessly in the things they love. The therapy team at Inspire Physical & Hand Therapy proudly offers a range of services to treat many different conditions and help the local community be the best they can be in all they do. Some of the most common conditions they treat include carpal tunnel syndrome tendonitis, trigger finger, mallet finger and osteoarthritis.
In addition to developing individual plans to treat these conditions, Inspire Physical & Hand Therapy also offers pain management strategies and exercises and implements the use of adaptive equipment, activity modification and joint protection techniques to help prevent conditions from worsening. This includes strengthening, postural control and stability practices to help develop functionality even in the presence of a particular health condition, healing injury or post-surgical limitation. "It is really anything to do with the hand up to the elbow," explains Cami. "We use our hands for so many things, so we want to help people find the solution that works for them."
Patients Come First at Inspire Physical & Hand Therapy
Inspire Physical & Hand Therapy prioritizes experienced, passionate staff on their team, which made Cami the perfect fit for their Lacey office. Cami graduated from the University of Puget Sound Occupational Therapy Program in 2007 and has been practicing for the last 14 years. The coursework to become a certified hand therapist is rigorous and involves at least three years of academics plus 4,000 hours of hand and upper extremity experience. Once these requirements have been met, aspiring therapists must pass a national certification examination that thoroughly assesses all facets of hand therapy practice. Becoming a certified hand therapist demonstrates a commitment to the field. This extensive expertise, coupled with a passion for people, allows Cami to provide a trusted and compassionate care experience for each client.
Physical therapy encompasses a range of strategies depending on each patient's needs and goals. Some offices rely on standard procedures to provide a one-size-fits-all care plan to their patients. A core element of Inspire Physical & Hand Therapy's approach to care is to really get to know their patients as individuals and implement the strategy that is most practical and comfortable for the client based on their needs. For Cami, this was an important alignment when joining the Inspire team. "Coming here has worked out amazingly because of the nature of this company," she says. "Their philosophy really aligns with mine. I am really passionate about this line of work, so it is nice to not have burnout and be able to do this job the way I want to."
Cami's primary goal is to create client-centered care that enables patients to be directly involved in their treatment plans. Now that she has joined Inspire Physical & Hand Therapy, she has the ability to develop a plan alongside her clients based on their needs and goals. "I like people to feel very welcome and heard," she shares. "There is nothing worse than going somewhere and having someone talk at you, so I really like working with them with whatever is going on in their situation."
Cami takes the time to truly understand what each client is looking to accomplish and figure out what is important to each client rather than just prescribing general medical care. By developing an individual plan for each client, they feel valued and find comfort throughout their recovery.
Inspire Physical & Hand Therapy in Lacey
Managing a chronic condition or returning to work after an injury can be challenging to tackle, and having the right support and make all the difference. Cami is eager to help you find the right strategies, exercises and solutions to treat your condition and help you get back to the life you love. If you have been struggling to overcome a recent injury or are looking for rehabilitation after surgery, Inspire Physical & Hand Therapy in Lacey can help. Call 360.491.1815 to schedule an appointment with Cami and get the care you deserve to regain functionality and live a better, pain-free life today!
Inspire Physical & Hand Therapy
4740 Avery Lane SE, Lacey
360.491.1815
100 Dennis Street SW, Ste. A, Tumwater
360.819.4335
Sponsored