This year, be Santa's number-one helper without running yourself ragged with a one-stop shop for all your Christmas needs at Lincoln Creek Lumber Ace Hardware in Tumwater and Centralia and Market Street Ace in Chehalis. They have everything you need in the way of Christmas lights, Christmas trees and gifts for everyone on your list, from the dog to the hard-to-shop-for tween. Find amazing deals on everything you need all month, with incredible prices, during their 2023 Black Friday sales events. Then all you need to worry about is where Cousin Eddie will sleep when he visits.
Christmas Lights in Lewis County
I don't know about you, but we add a bit more lights to our house each year. I mean, you don't have enough until your house looks like the Griswolds, right? Well, Lincoln Creek Lumber has everything you need for your Christmas Light display in Thurston County. Shop all kinds of Christmas lights from twinkle to C9. They have energy-saving LED, so you can light up your house without lighting up your electric bill. Need something with a bit more pizazz? Check out the computer-programmable shows that set music to your dazzling lights for a not-so-silent night.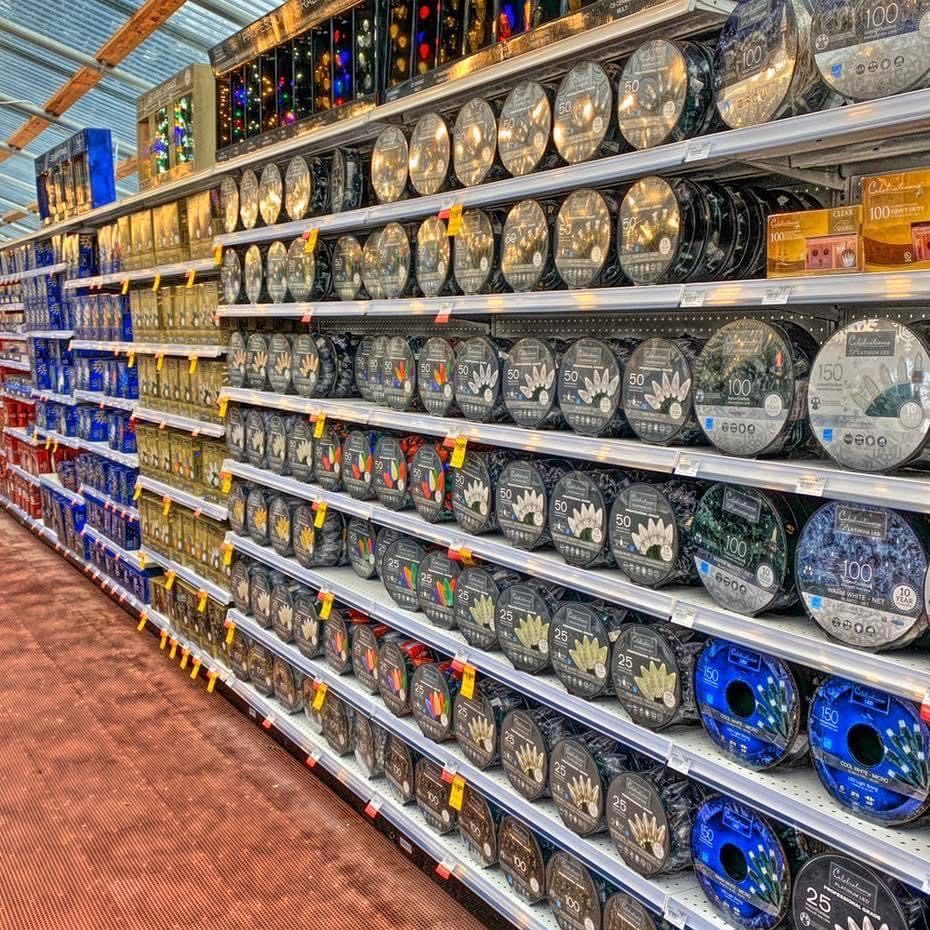 When it's time to hang the lights, there's no need to go to another store! Lincoln Creek Lumber has ladders, light poles, gutter clips and more to help you safely and securely hang the bulbs!
Ace Reward members save on lights all November, so be sure to sign up (it's free and easy!) if you haven't yet.
Buy Local Christmas Trees in Lewis County
Tell Siri to set a reminder for November 18, 2023. That's when the fresh-cut, local Christmas trees will be at Lincoln Creek Lumber, ready to become the centerpiece of your holiday celebrations. Fir, grand and noble Christmas trees from Mossyrock farmers up to 10 feet tall will be available.
Need a stand? No problem! Lincoln Creek Lumber has Christmas tree stands. And, of course, they have many ornaments, ribbons and other decorations to trim your tree. Be sure to check out the wreaths, poinsettias and swags as well. Nothing says the holidays like seasonal greenery. Perfect for yourself or gifts!
The Holidays are a time for everyone to be together, including the pet. Ace Hardware is truly a family-friendly shopping experience, so bring everyone – including the dog – and take a selfie with their giant triceratops, who will be all decked out for the season.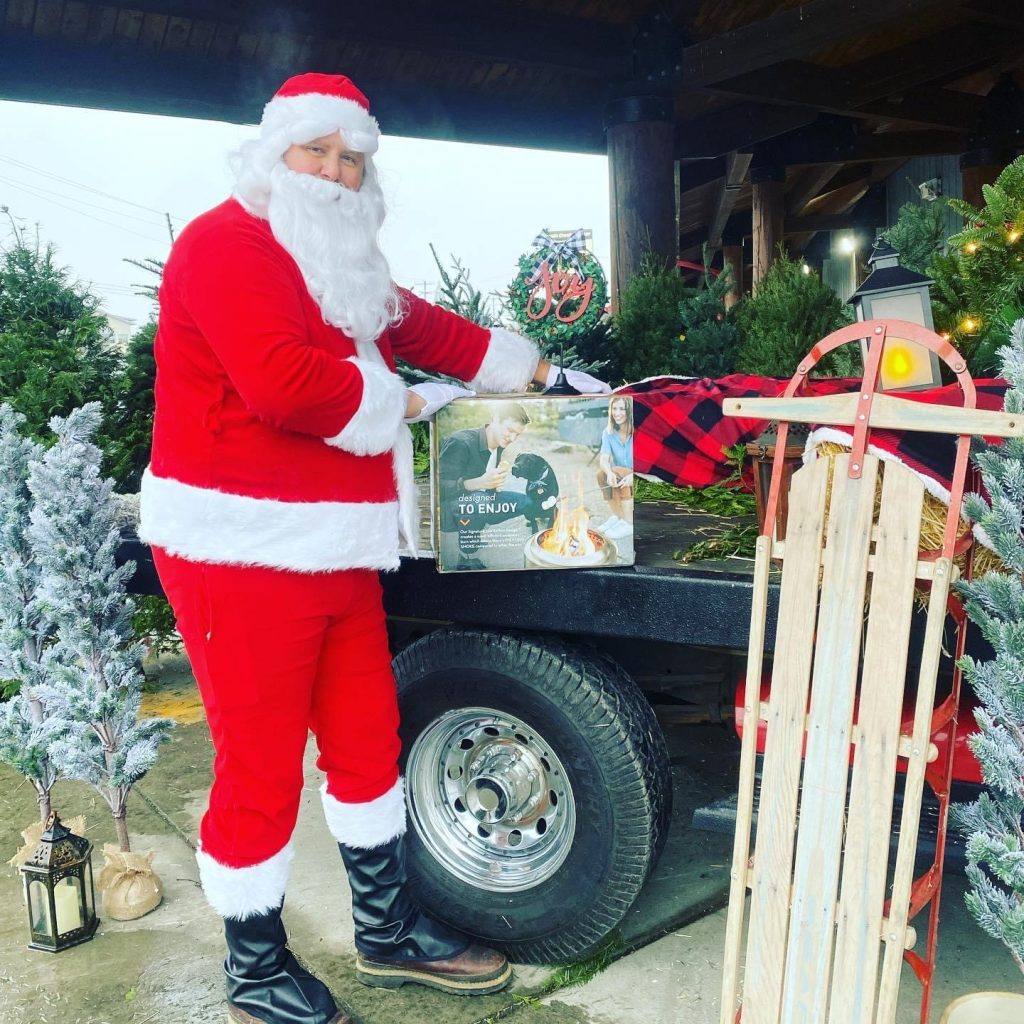 Grills on Sale 2023
Throughout November, Lincoln Creek Lumber will have top brands of grills on sale, including Traeger, Weber, Blackstone, and Green Egg for Ace Reward members.
Siri is going to need to set another reminder – this one for Ace Hardware's Thanksgrilling on November 18, 2023. That day, Lincoln Creek Lumber will have demos and samples created on their top-selling grills.
November is their best-selling month for grills, so don't delay. Buy a grill over $399, and they will deliver and assemble it to your home free of charge for ACE rewards members – mileage restrictions may apply. This means all you have to do is get ready to cook the most epic holiday meal ever on your new grill. And guess what? Lincoln Creek Lumber has you covered there, too!
Deep frying your turkey this year? Stop by Lincoln Creek Lumber to get the brine, bucket bag, grill and deep fryer oil. "We have all the things you need to roast your holiday birds or deep fry them to cook the perfect holiday meal," shares Brenda Klawitter, social media manager for Lincoln Creek Lumber.
Black Friday 2023
Lincoln Creek Lumber believes it's important for families to spend the holidays together. For this reason, they are closed all Thanksgiving Day, November 23, 2023, so their employees can be with their loved ones. In addition, they don't have any crazy, get-up-way-too-early-after-all-that-turkey-to-save-a-couple-bucks sales. Instead, on November 24, the Ace Hardware Black Friday 2023 sales event will start with regular store hours and continue through the end of November.
Look for deals on patio furniture, tool storage, outdoor heating and more. One of the most popular gifts of the season will be the solo stove, which, thanks to vortex technology, is a smokeless firepit. It has all kinds of fun accessories, including a pizza grill and colored flame packets. These deals are for Ace Reward members and make checking off your gift-giving list easy!
Find the flyer in your mailbox if you are already an Ace Rewards member. If not, go to the Ace Hardware website, select Local Ads, and then select your store to see all the deals. And remember, they also have two locations in Lewis County with the same great deals – Market Street Ace in Chehalis and Lincoln Creek Lumber in Centralia.
Christmas at Lincoln Creek Lumber
Did we mention that Lincoln Creek Lumber is your one-stop Christmas destination? That includes gifts for everyone! Browse through unique holiday décor and gift items from popular brands including Carhartt, Oakley and Benchmade. They have items for DIYers, gardeners and toys for the kids. You can even find D&D items for your tween and Taro cards for your co-worker.
The holidays are better spent making memories with family and friends. Have more time for the important things by heading to Lincoln Creek Lumber for all your holiday needs. For more information on upcoming sales, visit the Ace Hardware website.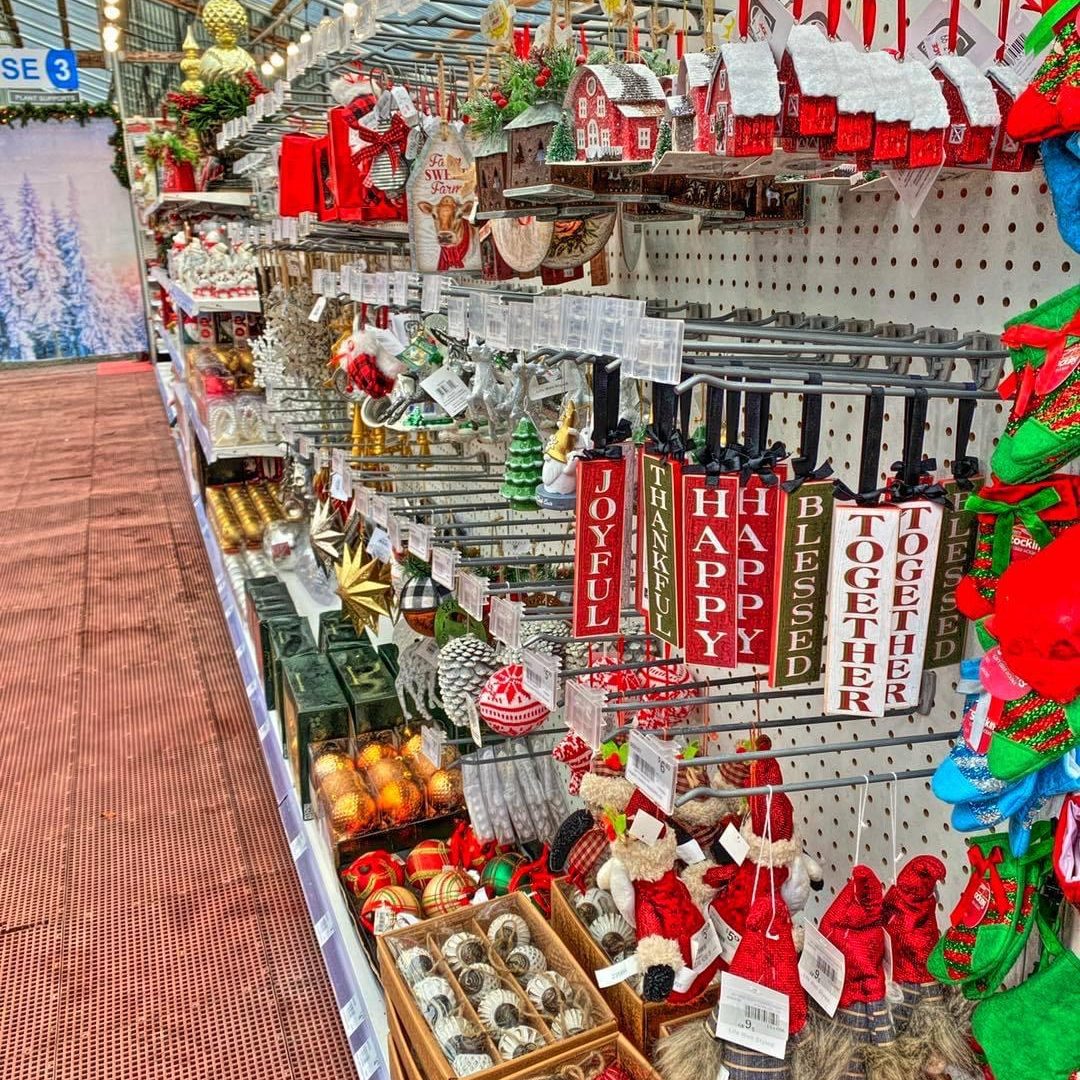 Looking for a career with great co-workers and benefits? Lincoln Creek Lumber is hiring for multiple positions.
Lincoln Creek Lumber Tumwater
2421 93rd Avenue SW, Tumwater
360.956.9147
Lincoln Creek Lumber Centralia
1621 Harrison Avenue, Centralia
360.736.8261
Market Street Ace Hardware Chehalis
771 S Market Boulevard, Chehalis
360.345.1290
Sponsored