Submitted by The Lewis County Chapter of the American Association of University Women
The Lewis County Chapter of the American Association of University Women is hosting its fourth annual LUNAFEST Film Festival and its first virtual LUNAFEST Film Festival on Saturday, May 30 and Sunday, May 31 celebrating women in film. The series of seven unique short films by and about women will be featured with the total running time of 97 minutes.
This year, instead of attending LUNAFEST at a local Lewis County venue, attendees will have the opportunity to view award-winning films in the comfort of their own homes by accessing the films on their computers, tablets, or smartphones. The films will be available to watch at the viewer's convenience during a 24-hour window between 9:00 a.m. May 30 and 9:00 a.m. May 31. You may purchase tickets for LUNAFEST- 2020 for yourself and others online at https://lewiscounty-wa.aauw.net/  for five dollars (minimum). A streaming link and password will be sent to all attendees on the morning of the event date.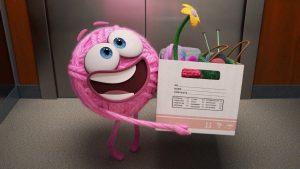 LUNAFEST is a nationally touring film festival featuring award-winning films by and about women. Each year the LUNAFEST folks screen nearly 1000 short films submitted by women filmmakers from around the world. The films are diverse and the subjects, locations and content are eye-opening. They are poignant, often humorous, and many times provocative. This is a very unique event for the women and men of Lewis County. Each year the festival seems to contain one film that is a little edgy. That is why they and we recommend a 14+ age limit for the 97-minute showing.
Ballet After Dark deals with finding ways of healing after experiencing trauma. Another film, There You Are depicts the different reactions of the family toward a transgender woman. An animated film from two women who work at Pixar, Purl shows the realities of discrimination and acceptance of women in male-dominated work culture. Title IX, the 1972 law prohibiting discrimination on the basis of sex in any federally-funded education program, is very much at work in the film Game. Lady Parts gives a look at sexual harassment, objectification of women and female stereotypes in a pointedly humorous fashion. A fish-out-of-water story, Xmas Cake-This American Shelf Life, promises her film will empower others during her attempt at self-discovery. And finally, this year's only foreign film How to Swim weaves pregnancy, fear, loss, friendship and humor together in a unique way.
As always with the LUNAFEST offerings, the viewer will continue to muse over these films long after having watched them. Luckily, this year you can watch them again within the 24-hour window. It is a "win-win" all around for all the viewers with the new virtual format.   Host your own "watch party" at home! Grab your popcorn and soda, put on your comfy clothes, curl up in your favorite chair, and watch all these award-winning films as many times as you want in a 24-hour period. It is your own "Saturday Night at the Movies." 
Put May 30-31 on your calendars and don't miss this exciting film festival event! Here is your opportunity to explore the world of independent women filmmakers. 
All proceeds from online ticket sales go to Lewis County Hope Alliance (Human Response Network) and to AAUW scholarships for young women in Lewis County.