Emma Sample didn't just follow in her father Raymond's footsteps, she chases them around basketball courts all over Lewis County. At just 19-years-old, Emma is a referee. With her dad alongside her, the pair takes pride in work many people aren't brave enough to do.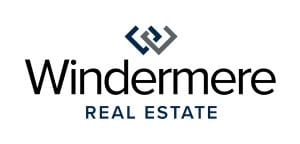 Ray spends his time off the court working as a Realtor with Windermere Centralia or as a general contractor. As a referee with S.W. Washington Basketball Association for the last eight years, about a year and a half ago, Ray thought to ask Emma if she'd like to officiate with him.
Like her father, Emma is a busy person. Outside of her referee work, she is a student at Centralia College, a babysitter and a summer camp counselor at Sunset Lake. "I like basketball so I thought it would be fun," she says.
Emma's favorite aspect of officiating is witnessing the athleticism displayed by the teams up close. "I like the sport a lot," says Emma. "I enjoy seeing how good the players are. Sometimes you are surprised by some of their moves, especially some of the younger kids – it's like wow!"
On the flip side, being a referee requires tough skin. The hardest part for Emma is when coaches yell at her. When games are close, the pressure grows for the pair. After a recent tied game, Emma and Ray found themselves in a few stressful moments while making the calls. "It was the closest game we've ever officiated," says Ray. "It went into overtime so there was a lot going on that was stretching both of us."
But the lessons learned and the time together make the stress worth it for Emma and Ray. "Talking on the way back from the game, Emma still sees herself as not in charge of those coaches because they are an adult," says Ray. "She's an adult now too but that is a new thing for her. She's the official there and she can tell them to sit down."
While adulthood is new for Emma, she's learned to handle the responsibility with grace, patience and persistence. "I don't want to control people because I want to respect them, but the thing is, I am the person they should be respecting," she says. "I like learning from it."
At recent games in Adna, Emma knew there were a coach and ref up in the stands. Afterward, she went over to ask them if they saw where she could improve on. "I thought that was super cool to have that attitude of learning," says Ray. "That's one thing that I've appreciated about the culture of the S.W. Washington Basketball Association – just to be open to growth. It's helped me grow as a person, not just as an official. It helps me in other areas of my life to be able not to take it personally but know it's going to help me be better."
Surprisingly, Ray and Emma aren't the only set of dad and daughter duos on the courts. There is a total of four fathers officiating with their daughters in the association. Fellow referee and board member for S.W. Washington Basketball Association, Albert Kassel has over 30 years of officiating experience starting in high school. For the third season, his 19-year-old daughter Sadie joins him on the court supporting the community and youth as game officials.
For community members who are interested in refereeing, find more information at the Washington Officials Association website or talk to an official after a game – they would be happy to answer questions. There is an association for every sport, with opportunities for new officials to experience in the game action and the camaraderie that comes with officiating.
"I encourage people to give it a try and join the association so we can bolster our numbers," says Albert. "It's been on the upturn a bit but it's always good to get people in with new ideas and so we can help teach and mentor the next referees. It's a great way to give back to the community with some pay."
Albert echoes Ray's thoughts on the joy of officiating with his daughter Sadie. "The best part of refereeing with my daughter is teaching her the knowledge I have and working with her at being successful in managing the games while allowing players to do the best they can, as safely as possible."
The pair and all refs do a lot more than just calling travels or administering free throws – they are there to learn and to teach. "We usually do middle school or C squad because she is learning and I am always learning also," says Ray. "For us, we realize we are helping players to learn the process too."
It's the players and their commitment to each other and the game that inspire Ray and Emma while on the court. After noting the W.F. West girls' C squad's matching pigtails, Ray mentioned it to a player and learned one teammate had braided the entire team's hair. "That's the part that is so good," he says. "It's those connections you see where you can tell there's real camaraderie there."
It's also working with the other officials that Ray and Emma also enjoy. "I really like working with the group of officials in the association," says Ray. "I appreciate the comradery, friendships and the culture of how we are always trying to help improve as a group."
While the duo enjoys their time together, they both also appreciate the fast pace and the chance to be active on the court as referees. "It's literally its own sport," says Emma. "I've asked my friends to come and be refs too because it's fun and good exercise. It's really a whole new side to it and a chance to experience a sport from a different point of view."
What's clear from any point of view is the pride and love Ray holds for Emma. "I am just super thankful that I get to ref with my daughter," he says. "Time is limited as it is and she's growing up, so I see it as priceless just to have the opportunity to work with her. I'd do it for free. It warms my heart."
Sponsored