Disclaimer: This article is intended for readers age 21 and older. While major retailers around the nation attempt to draw in customers with promises...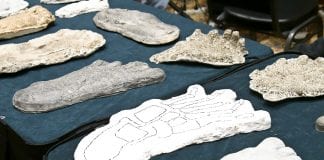 Are you a Sasquatch fanatic or just curious about what research has been collected by the pros? The annual Sasquatch Summit conference on November...
Here in Lewis County, we have a lot to be thankful for – wonderful people, beautiful nature and great family businesses that enhance our...
The popularity of celebrity dance shows on television and the availability of dance classes mean more people are dancing at every age. There are...
Iam a high school Senior, so I've got a lot going on in my life. I recently started thinking about how there are still...
In many small towns across the nation, the local school is at the heart of the community – a source of town pride. So...
In the imagination of most Americans, the word farmer brings forth an image of an older man in flannel and overalls on his tractor....