Michael O'Neill's treasure-hunting story began in the forests of the beautiful Pacific Northwest. His family owns Hemphill-O'Neill lumber and timber company. The company was...
That classic American poem, Spoon River Anthology, describes the dead in the village cemetery rising in front of their headstones and telling their stories....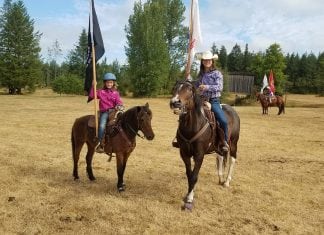 Have you ever met a tiny cowgirl in a pink shirt with the face of an angel who could hog tie you in two...
Where were you in August of 1982? Planning to go to the Southwest Washington Fair and parade? Were you planning to go see the...
This summer, the team at Foot & Ankle Surgical Associates (FASA) continues their mission to improve the quality of life for all members of...
Each week over the summer months, hundreds of trail runners in the Pacific Northwest are discovering the same thing: there are few places in...
Since opening a year ago, Tipsy Piano Bar has been a popular spot in downtown Olympia for nightlife, specialty cocktails, beer and – of...