DON'T MISS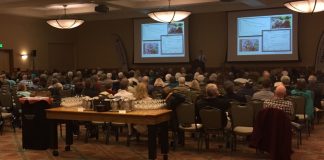 Submitted by Providence Health & Services  Providence Regional Cancer System and the Centralia Rotary are teaming up for the fifth annual community education event, Wednesday, September 27...
It seems some of the best ideas are scribbled on napkins. J.K. Rowling started her famous Harry Potter books on a napkin, and look...
Everyday
Pastor Cole Meckle started Gather Church seven years ago because he wanted to bridge the gap between churches and faith-based, hands-on ministries. Before starting...
Featured Business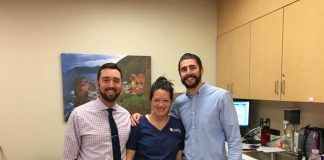 Four times a year a group of highly trained sports medicine doctors, primary care physicians, physical therapists, chiropractors and athletic trainers gather to discuss...
The real estate market is hot. Many people who have been on the fence about selling their home are hopping on the bandwagon, getting...
Activities
You'll find lots things to do for kids of all ages at this year's "Pig Tails & Country Trails" Grays Harbor County Fair, held...
Food
Fall is a wonderful time of year for sports fans. You have the baseball playoffs and football season begins. Those of us who bleed...