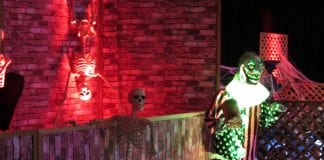 Did you know that from 2012 to 2017, the number of Americans celebrating Halloween rose from 170 million to just under 180 million? Total...
Calling all superheroes! Princesses! Monsters! Come one, come all! It's the 2018 Trick or Treat Transit! Make your Halloween extra special this year, with...
Social responsibility and volunteerism give ordinary people the chance to do extraordinary things. Skills, time and talents are compounded when they're combined with the...
A stamp cost 20 cents and gas was only $1.25. A new car cost just over $6,000, which was about half of the average...
The Pacific Northwest in known for its active residents. People love walking, biking and enjoying all that our community has to offer. Foot &...
In many small towns across the nation, the local school is at the heart of the community – a source of town pride. So...
In the imagination of most Americans, the word farmer brings forth an image of an older man in flannel and overalls on his tractor....