The building, which isn't more than an oversized garage with just four simplistic walls and a roof stands on the fringe of the Adna...
The staff at Arbor Health Morton Hospital, a 25-bed critical access hospital, sees all manners of illness and injury come through their doors. Depending...
When faced with a disease as daunting as cancer, it can be a challenge to stay optimistic. From the sheer physical toll of the...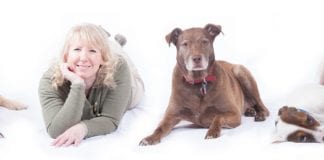 Cynthia and John Murray of Lewis County are in the dog-treat manufacturing business. On a personal level, they have a pet-loving lifestyle. The two...
Go build some stuff could be David Peterson's life motto. At 22 years old he started as a professor at Centralia Community College in...
Best-selling author Og Mandino said, "The greatest legacy we can leave our children is happy memories." The owners of Shankz 3D Black Light Mini...
Lewis County lends character through many fun attributes of the towns and cities it holds in the county lines. Each city is specific to...