Nearly a decade before the formation of SCJ Alliance, Bob Connolly hired two of its founding members, Perry Shea and Bob Jewell. Twenty-five years later, the shoe was on the other foot. In 2018, after spending 30 years with another engineering consulting firm where he had increasing corporate responsibilities, Connolly was ready to return to his first loves: engineering and project management. "I told SCJ, 'I'll send you a resume,'" Connolly recalls. "They said, 'We know everything you can do and everything you've done.'" and his time at SCJ was launched.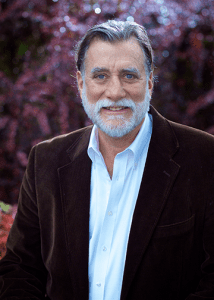 That was the beginning of another chapter in Connolly's storied career, one that involves less stress and more of the playful and collaborative culture that is a hallmark of SCJ's approach. Moving in, he felt right at home, which is not surprising since he had worked previously with over 15 of the company's staff. Many of them work at SCJ's office in downtown Centralia including Office Principal Brandon Johnson, Jason Bruhn, Bob Tauscher, David Hall, and Sam Roswell. "When I transitioned, I knew their capabilities," he says. "It was a really easy fit. The people here at SCJ are tops in their field."
In the beginning, he was given an office with a door, but it didn't take long for him to abandon it. "I realized that was not for me," he explains. "I asked them to move me into the cubicle area where SCJ's civil group was set up to work. That change has been fantastic because now, right behind me are my co-workers and the ping pong table." The game is a popular pastime among the company's employees and on one recent workday, SCJ CEO and President Jean Carr challenged Connolly to a match. The firm's Centralia office is no exception with their own table and enthusiastic players. They even hold a firm-wide tournament each year.
Now, as a Senior Project Manager at SCJ, he gets to choose which projects to work on. Some of the more memorable thus far have involved cable-propelled aerial transit, a cost-effective transportation method in urban settings and steep terrain. "They're basically gondolas," says Connolly. "I am a part of a team that's looking at how they can be utilized in cities like L.A., Oakland, and New York. Being part of a team that's working on those projects is a lot of fun."
A Northwest Agriculture Business Center (NABC) effort to build nine grain silos at the Port of Chehalis is another favorite. A group of farmers is collaborating by pooling their grain so it can be distributed by rail, thereby expanding their market beyond what any of them could do on their own. The first rail cars went out several months ago. Connolly, an avid homebrewer, hopes the business center takes off and that among the various sites available in the park that one will be a grain malting facility. "Now, most brewers get malt from Oregon and California, but this would mean we can start getting malt that's produced right here using local grain," he says.
Other recent projects include the City of Chehalis Reservoir pump station replacement, the Shelton YMCA;  residential plats in Shelton, Olympia, Mason and Thurston Counties; the Nisqually Tribe's Health and Wellness Center; and a housing project for the Skokomish Tribe.
The desire for a change was spurred by a nearly fatal car accident Connolly and his wife had three years ago. His recovery included four months in a wheelchair, and it gave him time to think. "Life is pretty short," he says. "It's too short to be unhappy." On one side of a sheet of paper, he wrote all the things at work he liked doing and on the other, all the aspects of his job he didn't enjoy. It turned out that everything involving engineering and project management was on the positive side while managing 50 employees was on the negative. That's when he decided to quit, but not retire.
When the pandemic hit, Connolly initially planned to work from home. The challenge was that his home is for the most part offline with no internet, no cell phone reception, and no television beyond the two channels his antenna can receive. This has challenged his sizeable extended family when they come to visit and though they've learned to adapt, at first it was a stretch for them.
At one pre-COVID-family wedding barbecue, several nephews and nieces came to him concerned. "They said, 'Our cell phones aren't working,'" Bob explains. "I said, 'Yeah, they don't work out here.' Then they said, 'Uncle Bobby, there's something wrong with your computer.' I told them, 'There are no wires or any way to hook it up to the internet. But it doesn't have any viruses.' After that, they told me my television was broken. Finally, I explained, 'You just have to face it: you're going to have to go outside and talk to your relatives. You have no other option.'"
Instead of spending thousands to bring connectivity to his home, Connolly opted to work on his boat, a 1965 CAL 36 that's berthed near downtown Olympia. Sailing and sail racing are some of his greatest passions and he has voyaged up and down the Pacific Coast, as well as from Seattle to the Hawaiian Islands. He's held multiple leadership positions at the Olympia Yacht Club, including Commodore and Vice Commodore. Typically, he lives on board for a few weeks per year during the cruising season, but now it's become his second office. "I set up my screen and my portable computer," he says. "The Wi-Fi is pretty fast for any work I want to do on drawings, everything I need is right there."
It's been two and a half years since Connolly made his double-sided list and decided to change his life. The decision was clearly the right one. "This is the nicest working environment I've ever experienced," he observes. "It's like an extended family. Everyone wants to be here, and nobody wants to quit. If you love what you're doing, why stop? I look forward to going to work every day and I'm having such a good time, I cannot even think about stopping."
Learn more about the firm by visiting the SCJ Alliance website. They even have a few job openings right now if SCJ sounds like someplace that would be a good fit for you.
SCJ Alliance
212 N Tower Ave
Centralia
360.669.0700
Sponsored