Submitted by Centralia Christian School
Centralia Christian School (CCS) kicked off open enrollment for its high school this month by hosting an Information Night for families from around Lewis County.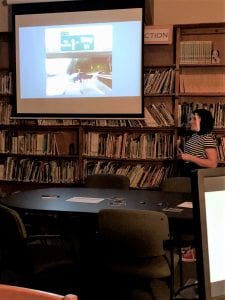 Current teachers and students were able to present.
Mrs. Geringer, the high school homeroom teacher, discussed curriculum, emphasizing the high school's focus on college readiness and helping students acquire life skills, such as budgeting and keyboarding.  Miss Johnson, the high school science teacher, and several of the current 9th and 10th-grade students discussed the high school's STEM and Leadership programs, including Student Government and Model UN.
Centralia Christian School offers a safe, small-school environment with integrated Christian curriculum and values through 10th grade.  Leveled classes in the high school and a repeating A/B yearly schedule ensure students are able to thrive in core subjects while extracurricular activities, including service hours and a Mission Trip, prepare students for the future.
The goal of the high school is to provide a safe, full-time environment that prepares students for entering Running Start in 11th grade or for integrating with a public or homeschool program during 11-12th grade.
Anyone interested in learning more about the CCS high school should contact the school at 360.736.7657 or email office@centraliachrisitianschool.org.
Enrollment for next year is open for both the 9th and 10th grade with more information on the high school available on the school's webpage.