As the heavy, gray rainclouds of Washington State begin to recede and spring weather reintroduces itself, citizens look for fun outdoor activities to get a healthy dose of vitamin D. Right now, with kids at home, parents need places to let little (and big) ones to get outdoors. Hiking can improve physical and mental well-being, so practice social distancing at one of these three hiking spots in Lewis County.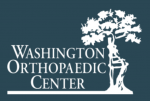 Hiking can help improve heart and lung functions, reduce depression by releasing endorphins and give a better night's sleep, among countless other perks. If you're looking for any of these benefits (or just love getting outside), but don't want to travel too far to get them, there are some great local hiking spots.
Rainbow Falls State Park
One such place is Rainbow Falls State Park. This park offers up five hiking trails amounting to ten miles in total. There's a small loop trail for beginners or those just wanting to take the scenic route, and there are longer trails for experienced hikers and those who want to challenge themselves. The Willapa Hills Trail allows horseback riding as well as hiking but is less forested.
Though it does cost $11.50 for day use of the state park, it's well worth it—there's also freshwater fishing, swimming, seven miles of biking trails, bird-watching and a wide-open field for group activities. The money goes to good use through the upkeep of the park. If you think you'll frequent the hiking trails or other areas, it's a smart idea to pay the $35 fee for a Discover Pass that allows the use of the park, as well as all other state parks, all year long.
Seminary Hill Natural Area
If you prefer your hiking to be free, and you're looking for a well-balanced hike with plenty of incline and decline, try out Seminary Hill in Centralia. It's perfect for beginners because it has many branching trails adding up to only 2.5 miles. Shady and comfortable, the walk is relaxing. The sound of birds and cicadas and the fresh smell of nature are amazing. For any plant lover, Seminary Hill is a botanist's dream. It has a plethora of greenery native to the Pacific Northwest.
Airport Levee Trail
Another free option for anyone looking for a basic trail with little resistance is the Airport Levee Trail. Located behind the Chehalis-Centralia Airport, it's a 3.5-mile walk along gravel and paved sidewalk, past the Chehalis strip mall of retail stores and Wal-Mart. The trail connects to the Airport Road Trail that leads to Centralia. Though it isn't the greatest path for sightseeing, its centralized location is nice for those wanting exercise when they go out shopping.