Since 1977, Centralia's Reliable Enterprises supports the needs of people and families facing a disadvantage in Lewis County. The non-profit first served people who experience a developmental disability with vocational training. Now, the organization's programs encompass at-risk children, teens and adults. The staff has the unique ability to network with government programs and community resources.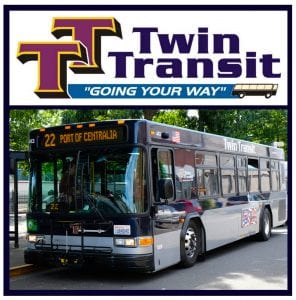 "It's those partnerships we have developed on all the different levels that allow us to say, ok what's the need?" said Debi Hood, Director of Children and Youth Services. "Let's think differently in our approach to our service delivery. How can we make things happen faster and get better results?"
One of Reliable's educational resources is Lewis County Head Start. This program offers free preschool to families who might not otherwise have access to early childhood education. There are currently 173 children enrolled in four, six- and seven-hour class models in various locations around the county. While enrolled in the program each student receives early screening for vision, hearing and learning progress. This information is passed on to future kindergarten teachers to give students a "head start" in classroom learning success.
The program finds itself in a natural place of transition this year with retiring teachers making room for one-third of the program gaining new staff. "That brings a whole new energy and life to the program," said Dallas Smith, Head Start Director. Along with new teachers, various community learning programs are coming back into circulation, such as Dudes and Doughnuts. "Hopefully there will be things like radios to take apart and put back together where men can get a little more involved," said Smith. "So, come for doughnuts and stay for some demolition."
Just over a year ago the housing program, Reliable Homes started. Their 36 apartment units offer a secure place for individuals who qualify based on disability, mental health or homeless status. While in Reliable Homes residents have access to services that can help them build a more stable life.
It's easier to take self-initiative when a person feels like they are not in it all alone. That is the case for at least one resident at Reliable Homes. She started by offering to do helpful tasks around the apartment building. That turned into a job and led to the motivation to go back to school to become a peer counselor. "She's been able to find employment, find what she wants to do, and really start moving forward," said Andy Skinner, Developmental Director.
Phase two of Reliable Homes is expected to expand in the next year, offering another 30 units of housing specifically designed to accommodate families.
Reliable Enterprises is also home to a program that offers visitation services to youth in foster care. "In our area and beyond, there are about 15,000 plus children who are eligible for visitation services," said Hood. "Many of those children do not get to see their families." So, four years ago Reliable started offering services with visitation specialists to bridge that gap. Now there are 100 locally hired visitation specialists serving 600 referrals.
In general, family visits are held in a neutral or supervised place. However, soon, Reliable is planning to expand the possibilities for visit locations. New options could include a foster child's sporting or school event. The hope is to create a more natural bonding experience for the foster child and their birth family. "Once that child and family stabilize, we know the community becomes stronger," said Hood.
These three resources are just a few examples of all that Reliable does in the community. With so much happening in so many different forms, it's hard to believe that the organization consists of just 100 employees. "You can see the love and passion everyone has on their face and that's what makes it awesome," said Skinner.
Rebecca Eitemiller is just one example of the contagious passion that keeps Reliable growing. While it is not her job at Reliable to scout donations, she happened to learn about a local pajama drive sponsored by Carter's. It was only natural for her to go out of her way to connect Reliable with Carter's.
A few weeks later a child came into foster care wearing old, dirty pajamas with holes in them. "We had just got the first set of donations from Carter's, so we said let's go find a clean fresh pair of jammies for this little guy," said Hood. Local foster youth, students enrolled in Head Start and so many more children are receiving brand new cozy pajamas for Christmas because of community donations.
"We really are a one-stop-shop for a lot of services that people need," said Skinner. Whatever challenges the community faces, Reliable Enterprises' staff are making positive and life-changing differences for the people living in Lewis County.
Reliable Enterprises
203 W. Reynolds Ave.
Centralia
360-736-9558