The heart and soul of the Lewis County community are within the wonderful local nonprofit organizations serving others. The giving season is here, and November 20 is the last day to Give Local 2020 with the Community Foundation of South Puget Sound.
Give Local is the Community Foundation's annual two-week online giving event to support local nonprofits. Created four years ago, the Give Local campaign makes giving easy and accessible for everyone, and with the challenges of this year, nonprofits are counting on others, like you, to help.
"In this year of chaos, cancelations, and loss, everyone has been called upon to make sacrifices for our community," says Community Foundation CEO and President Mindie Reule. "We've had to choose each day how much to set aside, how much to share, and what kind of people to be. We've learned new ways of doing things and hard lessons about the depth and the breadth of community needs. Together, we have responded with compassion and generosity."
For thirty years the Community Foundation of South Puget Sound has made a lasting impact. In 2019, they raised $388,159 for 81 crucial local nonprofits in all corners of Lewis, Thurston and Mason Counties. A total of 1,213 donors participated through 1,739 total donations and this year's Give Local fundraiser is the most important one ever.
Thanks to the Community Foundation of South Puget Sound's annual Give Local campaign, donations stretch further and countless lives benefit from your goodwill. The Community Foundation and sponsors are covering credit card fees for all donations. A gift made during Give Local helps even more where it's needed to keep our communities strong.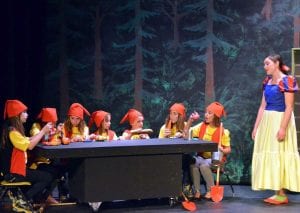 This year there is also a $100,000 Bonus Fund from Dawkins Charitable Trust increasing the value of every dollar received. The more your favorite nonprofit raises during Give Local, the greater portion of that total amount they'll receive, up to $7,500 more.
Simply visit spsgives.org from now until November 20 and make a secure online donation to one or more of the 80+ participating nonprofits. There's something for everyone — from wonderful organizations supporting the arts, to youth, the environment, health, human services and education.
Morton's Fire Mountain Arts Council believes every child should have a chance to participate in the arts and is fundraising for their OnStage Youth Theatre Education Program. Their after-school and summer program provides 20 to 70 children from 6 to 18 years old, first-hand theatre arts experiences each session culminating in live performances for the community.
Historic Centralia Fox Theatre is fundraising to create a virtual performance venue to host TV quality, live-streamed concerts featuring local musicians. With the cancelation of concerts, The Fox Theatre has partnered with independent music venue, The King Street Cove, to support local musicians and concert production professionals, whose income has been disproportionately impacted by COVID-19.
Chehalis River Basin Land Trust has a $500 match from The Confederated Tribes of the Chehalis to maximize Give Local donations. You can even be rewarded for making an impact with three different fun river adventures up for grabs to donors who give a certain amount.
Boys and Girls Club of Lewis County needs support now more than ever to ensure the increased operations cost associated with COVID-19 related mandates such as additional staff, facility space and infection control supplies are not passed onto families. Help make sure families can still work and pay bills knowing their kids are being taken care of and meeting their educational requirements.
The Moore Wright Group's mission is to break the cycle of poverty, abuse and abandonment by providing hope. They care for many in Lewis County through disaster response and support several Lewis County nonprofits with the distribution of hygiene kits, toys and other supplies.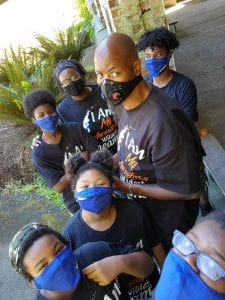 Also serving Lewis County are fantastic organizations like Centralia College Foundation, Youth Advocacy Center of Lewis County, Senior Services for South Sound, Family Education and Support Services, Providence Foundation's Sister Carolyn Patient Assistance fund for Providence Centralia Hospital and PCAF.
Donate on Giving Wednesday, November 18 for a chance to win extra money for your favorite participating nonprofit. Donations made this Wednesday will automatically be entered into a $100 drawing for a participating nonprofit of your choice.
No act of love is too small. Don't have the money to donate? You can still help by sharing about the Give Local campaign on social media. That's an easy, free way to get the word out to friends, family, neighbors and co-workers who may not have heard about Give Local.
"No one is better at stretching limited resources to care for our communities than local nonprofit organizations," says Reule. "Still, this pandemic and its economic repercussions have challenged even our most courageous and seasoned leaders. Time and again, they've been there for us. Now, I'm inviting you to show up for them. This place and the people who live here are so very worth it."
Anyone can be a Community Foundation donor. Give Local is an opportunity for the community to come together and give generously to the nonprofit organizations working to make our area a healthier and more resilient place to live. Don't miss your chance to give to the local nonprofits who stepped up this challenging year to care for what matters.