Fishing pole, extra line, hooks, bobbers, sinkers, plastic worms, a couple of lures and needle nose pliers: these are the basic essentials you'll need to successfully fish. But if you don't have all this, all you really need is a fishing pole, a line, a hook and some bait – and maybe a bucket hat embroidered with fun phrases like "Fish on" or "Set your hook."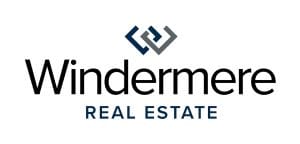 What else do you need? A good spot to go and time to spend.
Lewis County has plenty of great places to fish depending on your skill level and the amount of time you want to spend. If you're looking for an easy spot that doesn't require a hike, look at the ponds closest to you. If you're looking for something a little more advanced, check out local rivers and lakes. We've got some great recommendations at the end of this article.
Why Fish?
Fishing is one of my favorite ways to relax, enjoy nature and bond with friends – even though it's a quiet activity without much talking involved. Living in Lewis County has really helped me build my love for this delightful pastime.
My favorite fishing memory happened when I was about seven-years-old. My papa took me out to the river by his house. After a short hike, we found his favorite spot located by a fallen tree. We sat on this tree and my papa taught me about all the things you need for fishing and what each thing does.
Somehow – I'm not sure how it happened – I ended up falling off the tree and straight into the river with my pole. When my papa pulled me out, there was a fish on my hook. I will always remember that day.
As a disclaimer, fishing can be frustrating if you expect to catch something every single time. I personally like catch and release because it takes the pressure off. If you do catch something, you just take the hook out and put it back.
Still the peace and calm you get from nature is valuable. It's wonderful to simply be in an environment where one can be alone with their thoughts, yet have something to do so you don't get stuck in them.
Where To Go:
One of my favorite spots to fish is Carlisle Lake in Onalaska, also known as the mill pond. With the community rallying around it, this area has undergone a huge makeover in past years. As seen in the pictures, it is absolutely beautiful. There is a lovely trail that wraps around the whole lake and is marked by signs explaining the area and its history. To get there, take HWY 508 all the way into town. Take a left onto Alexander and follow that road all the way to the pond.
In Toledo, there is South County Park, also known as Wallace's Pond. To get there, you drive all the way through town like you are going to Mount Saint Helens. Then, after crossing the bridge over the river, immediately turn right. Follow this road until you encounter the park, pond and parking lot.
There's a great spot in Mossyrock, known as Swofford Pond. From Centralia, get on I-5 S, then take US-12 E to Birley Rd. Then take Mossyrock Rd. W and Swofford Rd. to Green Mountain Rd.
Fort Borst Park is accessible and fun! Take I-5 to exit 82. Drive west, then turn left at Belmont Ave. and follow it all the way into the park.
Schaeffer County Park is a lovely spot located at 822 WA-507 in Centralia.
Wagner Park is easy to get to, located right off I-5. Take exit 81, then c

ontinue on 

Ellsbury St

. Take 

Lakeshore Dr.

 to 

Tilley Ave.
Happy fishing!