Everyone knows of Kiwanis but did you know there are other levels to this charitable organization? At the high school level, there's Key Club. Their mission is similar to Kiwanis; they support fundraising and service projects for various local and even international humanitarian efforts.
There are 10 different local Key Clubs in Division 38. Division Lt. Governor Yufan Mou works hard to support individual high school groups and share information from the larger district PNW Key Club, which includes Washington, Oregon, parts of Idaho, Alaska and parts of Canada. There are local clubs at W.F. West High School, Centralia High School and Onalaska High School.
Now a senior at Olympia High School, Yufan became involved in Key Club during her freshman year. "Key Club at my high school is well-known and has a positive reputation," she says.
Her older sister was part of The Circle K Club at Washington State University, the college level for Kiwanis. There are also Kiwanis established clubs for middle school and at the grade school level, Terrific Kids.
Her first year, Yufan participated in service projects. The following year, she wanted to be more involved so she ran for club secretary. She got an inside look at what the Lt. Governor does and learned how to run the club at the club level. "All these people were really cool," she shares. "I was impressed with them and that made me interested in a higher level position."
Her role as Lt. Governor is ramping up with the school year beginning soon. Yufan is focused on fundraising that is both fun and effective. She is also focused on sharing information with other groups. "It's really eye-opening," she says. "You meet all these kids from all around, full of really good ideas." Yufan feels bonded to her fellow Key Club member. "They are like me, driven," she says. "I have established a lot of bonds."
The Key Club district's preferred charity is The Thirst Project, which builds wells in developing countries. "A huge percentage of people lack clean water," says Yufan. "People in the Northwest aren't always aware of that issue because we have access to so much water here."
The Thirst Project was started by young people and 100 percent of the funds raised go to building wells. The Key Club district's goal is to raise enough money for six wells at $75,000.
One of Yufan's fundraising plans stems from an idea she learned from a Canadian Key Club, where members did a walk for water and shared information about The Thirst Project. "Our president decided to do a hike for water to symbolize how children and women must walk to get water," says Yufan. "Educating people is really what the fundraiser is trying to achieve."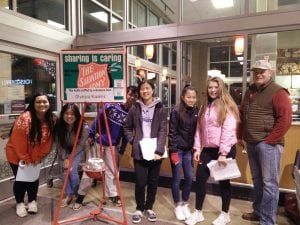 As Lt. Governor, Yufan is proud of the smaller clubs in her district like those here in Lewis County. "The W.F. West officers and smaller clubs are really hard working and enthusiastic," she says. "I'm looking forward to the school year because they are willing to go get more members and organize fundraisers. I heard some of their ideas and was really impressed and proud of them."
"We are student-driven and our club members serve within our school and community throughout the school year," says Gena Dalan, Key Club advisor at W.F. West. "This year our club leaders' and student members' goals include incorporating Miracle Minute during portions of student non-classroom time."
This fun fundraiser happens in a one-minute timeframe when students are asked to donate their loose change to the Kiwanis Cancer Children's Program. Other club goals include continued work within the local community like a fall blanket drive and trash pickups in Chehalis. Dalan is focused on growing leaders and community contributors through participation in Key Club.
Bob Holland of Centralia General Agencies is a proud Kiwanian with The Kiwanis Club of Centralia-Chehalis. They support Key Club in their efforts to be good citizens. "The role of the Kiwanis Club is to foster the Key Clubs in high schools," he says. "We're there to attend meetings and be a resource. We also help financially with funding for various leadership training for kids that want to be part of the bigger organization. We are on the sidelines helping the club grow and be a resource also for the advisors. Mrs. Dalan is a long-time staff advisor doing a great job.
"In general, Kiwanis has a focus on youth," says Holland. "They have a mechanism established to encourage youth through Key Club to be involved in the community – to help your fellow man – and that will spill into adult life."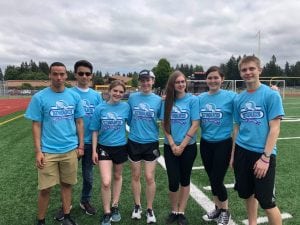 Key Club's networking, fellowship and community service projects are beneficial to young people and the community. "We recruit Key Clubbers to fill the gaps to provide community service hours," Holland says. "They are called upon in the community and the school to help with service projects."
Centralia General Agencies
209 West Main Street
Centralia
360-736-8283