It could have been a frustrating season, a practice-and-learn ordeal filled with regret. But instead of blowing up, Napavine High School's very young girls basketball team grew up last season. Remarkably, this team with no seniors and a handful of players who had never even played basketball before improved dramatically and qualified for state. "It was incredible," said Jeremy Landram, the Tigers coach.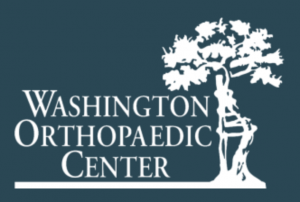 And now, with four experienced seniors – which includes returning league MVPs Mollie Olson and Melissa Lee – these Tigers have the look of state playoff contenders. "We just get to start off the season so much further ahead than we did last year," said Landram, who's in his fifth season as the Tigers head coach. "We had seven girls on the roster who had never played before last year. They had never played basketball."
Among those rookies was Chloe Stewart, who ended up starting a few games last season as a freshman. "To go through the year starting at zero to where we are now is something," Landram said. "We get to start a little higher."
After playing about 50 games this summer, these Tigers are the opposite of novice. With four seniors – Olson, Lee, Becca Snaza and Lucy Sevilla – back starting and with a bench full of experienced players, these Tigers have the talent to make a run for the playoffs. Landram said the ingredient that helped his team prosper last year was cooperation. Rather than exploding with frustration, last year's four juniors cooperated with their rookie teammates, helping them learn and understand the game. They were like coaches on the floor.
"It was a challenge to get them to know the game of basketball," said Lee, a four-year starter and the league MVP as a sophomore, "because they came in not knowing anything. Relief came when we went to state. Just the accomplishment of going to state was something."
Helping rather than complaining became the team motto. "We've been in that situation," Snaza said. "Some girls who have graduated helped us, too. So, we wanted to help those girls." By helping their rookie teammates, they understood they were helping the team.
Now, the glue that binds this year's team is experience. Especially for the four seniors. They've been teammates and friends since grade school, playing on the same basketball team. Those shared moments on the basketball court have created an ESP-like awareness for Olson and Lee during a game.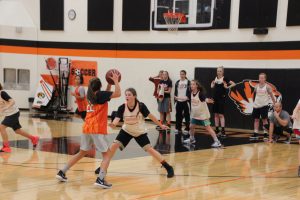 "I'll be dribbling down the floor and I won't even have to make eye contact with Melissa," Olson said. "I'll throw it to her and she'll be there."
Because of their shared court time, Olson knows what Lee is going to do even before she does it. "We feel for each other really well on the court," Olson said.
Olson and Lee, both averaging about 18 points a game last year, are the triggers to the Tigers' offense. But this isn't a deliberate, pass 20 times before shooting offense. It's a run and shoot tempo, a get down the court before the defense does strategy.
Olson and Lee are double trouble for opposing defenses. At 5-foot-11, Olson, who has accepted a basketball scholarship to Eastern Washington University, has the inside game and the knack for driving past an opponent. She's a combo shooter-passer.
"She's the one who handles the ball for us," Landram said. "She gets us open and starts the offense."
Olson, a four-year starter and last year's league MVP, sees the Tigers' accomplishment a year ago as a progressive lesson.
"The four juniors stepped up a lot last year and helped show them the drills," Olson said. "The first practice was bad. But we figured out we need to tell them what to do and how to do it and it's picked up a lot. By the end of the year it was way better."
Lee, at 5-foot-10, is more of a perimeter player who has the talent to drive to the hoop and pull up for a jumper. "She's a wing player, just long and athletic," Landram said. "Rebounds, blocks shots – Mollie and Melissa are two quality basketball players."
That makes for a troubling challenge for the defense. Two is better than one, keeping defenses from keying on one player. "They both demand a lot of respect from the other team," Landram said.
Throughout the team's growing experience has been the steady coaching of Landram, who has been consistent in giving constructive criticism. "He's been a rock," Sevilla said. "He's taught us so much. Not just basketball wise. He's like a mentor. He's more than a coach."
For Landram, coaching involves more than instructions on full-court defensive pressure and fast-break lay-ins. There's also the life lessons that sports teach. "First of all, Jeremy has taught me a lot about hard work," Lee said. "If you just work hard at things you'll get it done. People will see that and be like, 'She's a hard worker no matter what she's doing.'"
After last year's learn-and-grow season, these Tigers are excited about the upcoming season. "To go through the season last year starting at zero to where we are now, there's expectations for these seniors," Landram said. "We put the bar pretty high."
And just like they were last year, these four seniors are geared up for their last hurrah, their final lap during their senior year.