SCJ Alliance cares deeply for its staff and finds most of its team members form strong friendships with one another. When their Lacey Office Principal and Chief Analytics Officer, Amy Head, was diagnosed with a rare and aggressive form of cancer, the team was there to offer support to their colleague and friend. After a tough fight, Amy sadly passed peacefully in her home on April 27, 2022. SCJ Alliance wanted her legacy surrounding community and education to live on, so they partnered with the South Puget Sound Community College Foundation to fund the Amy Fairweather Head Scholarship in her honor.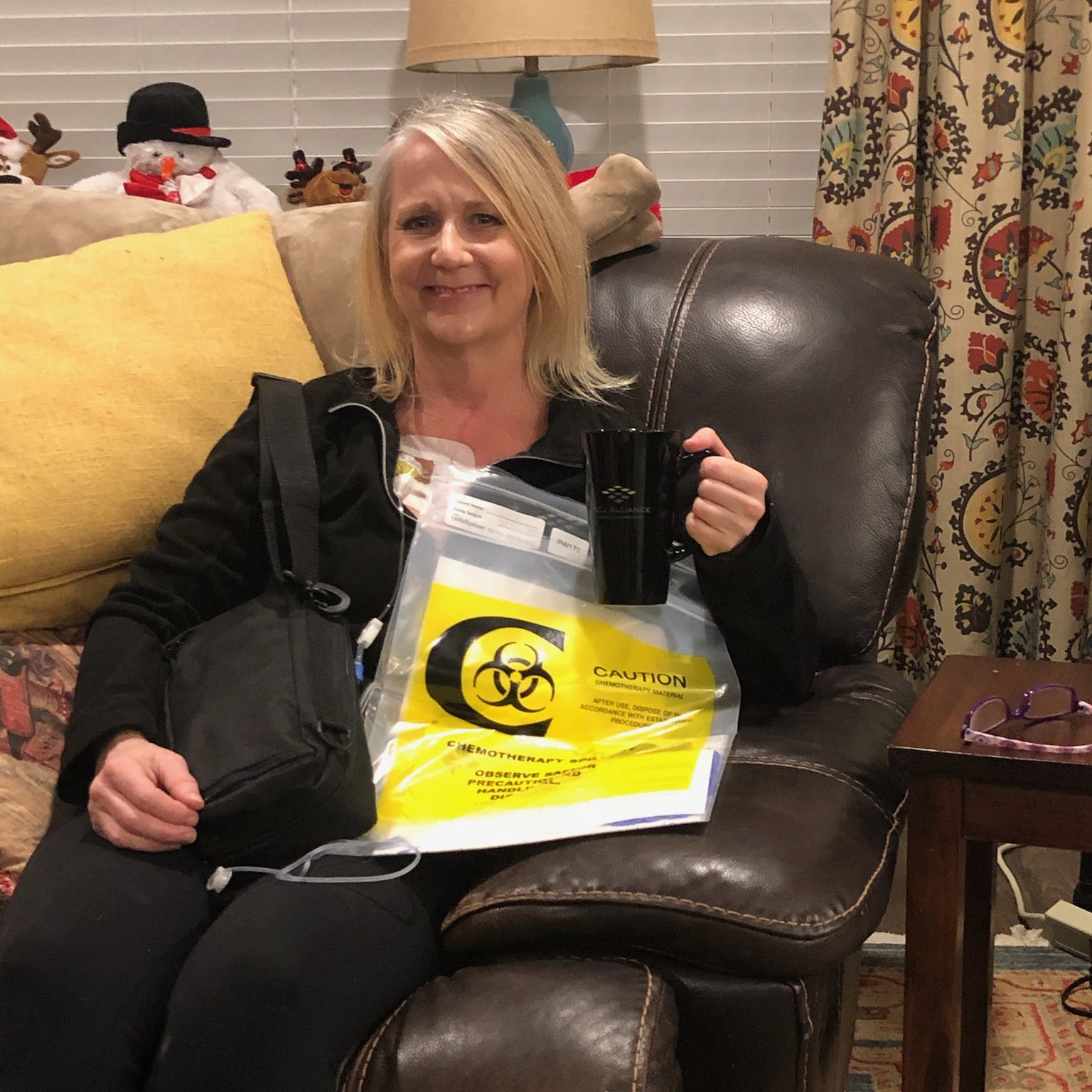 Amy Contributes to STEM Field Through SCJ Alliance and Volunteerism
Amy was deeply passionate about education after working diligently in high school and pushing herself toward secondary education. As a scholarship recipient herself, she recognized how much of an impact higher education can make in a person's life. "Amy received a full ride for her undergraduate education, which is what allowed her to go to college," shares SCJ Alliance CEO Jean Carr. "She knew very much the importance of those resources for students who don't have the financial means to go to college otherwise."
Through this funding, Amy attended the University of Southern California and earned her Bachelor of Science in Civil Engineering, and later went on to the University of Washington to earn a Master's in Construction Management. Breaking into this field was a major accomplishment in Amy's life, and throughout her professional development, she sought ways to support young women in their pursuits of STEM fields, too. "She volunteered in middle school STEM classes to talk about engineering and science," recalls Jean. "She was always the first one to raise her hand to speak in a classroom or attend a job fair on behalf of SCJ Alliance."
Amy also volunteered on the South Puget Sound Foundation board in 2019 and was eager to help create ways for local students to pursue higher education. The SPSCC Foundation seeks to cultivate funding for their students so money doesn't stand between them and their goals. "The purpose of our foundation is to take financial burdens off our students, so their focus can be on education instead of financial worries," shares SPSCC Vice President of Advancement Kelly Green. Outside of work, Amy made every effort to share her love of the sciences with blossoming students, including her own children. Through her devotion, she made a difference in her local community and inspired her kids to always put their best into their studies.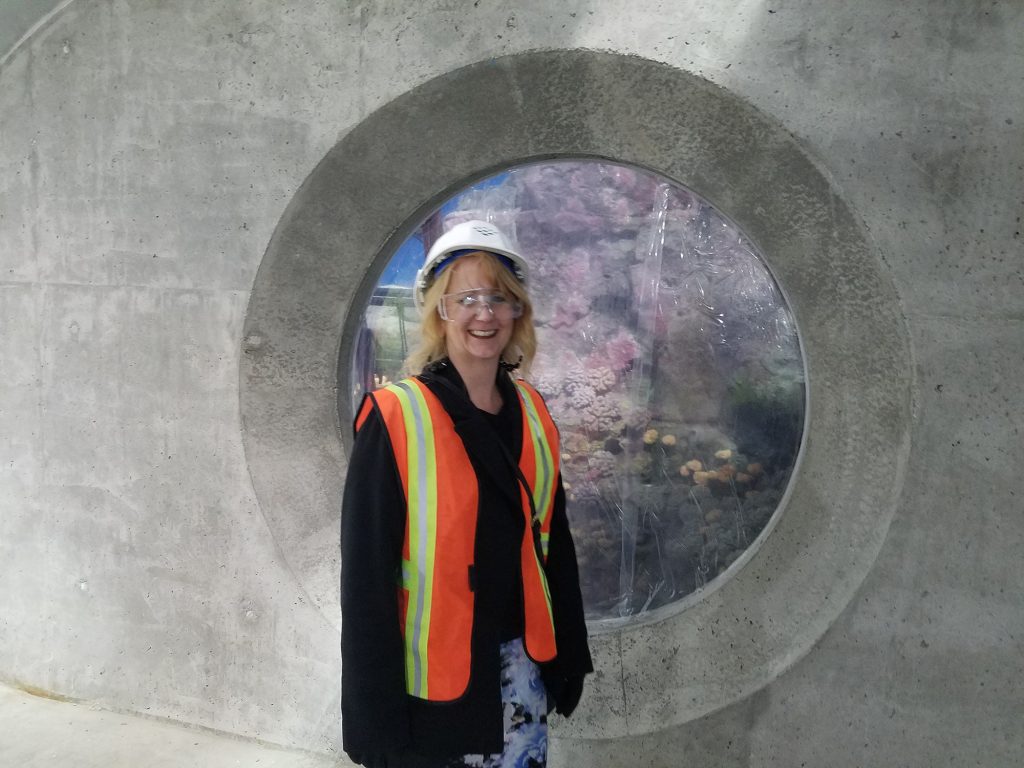 Amy Fairweather Head Scholarship Carries on Amy's Passion for Education
Amy joined the SCJ Alliance team in Lacey in 2006 as one of their first team members after being recruited by Jean. "We had worked together previously at another firm for about 5 years, and I knew she would be a great fit," Jean explains. "She was an engineer by profession, but with her brilliant mind she could do anything that needed to be done and would often jump in to help our different business groups." Amy held a variety of positions during her time at SCJ Alliance, including being a member of the Board of Directors and serving as the head of their Civil Design Business Group.
Aside from being a dedicated and inspiring professional, Amy was a wonderful person to be around and brought incredible energy to everything she did. She was a great mom with a huge heart and loved deeply everything she did. Through all the recollections of Amy in her life, it is clear she brought positivity and light to all who knew her. Even after her diagnosis and during her chemotherapy treatment, she still brought levity to all she did. "She had a great attitude and a whole array of wigs that she would switch up all the time," recalls Communications Manager Pam Folsom. "She had so much pride and confidence and never tried to hide any part of her journey."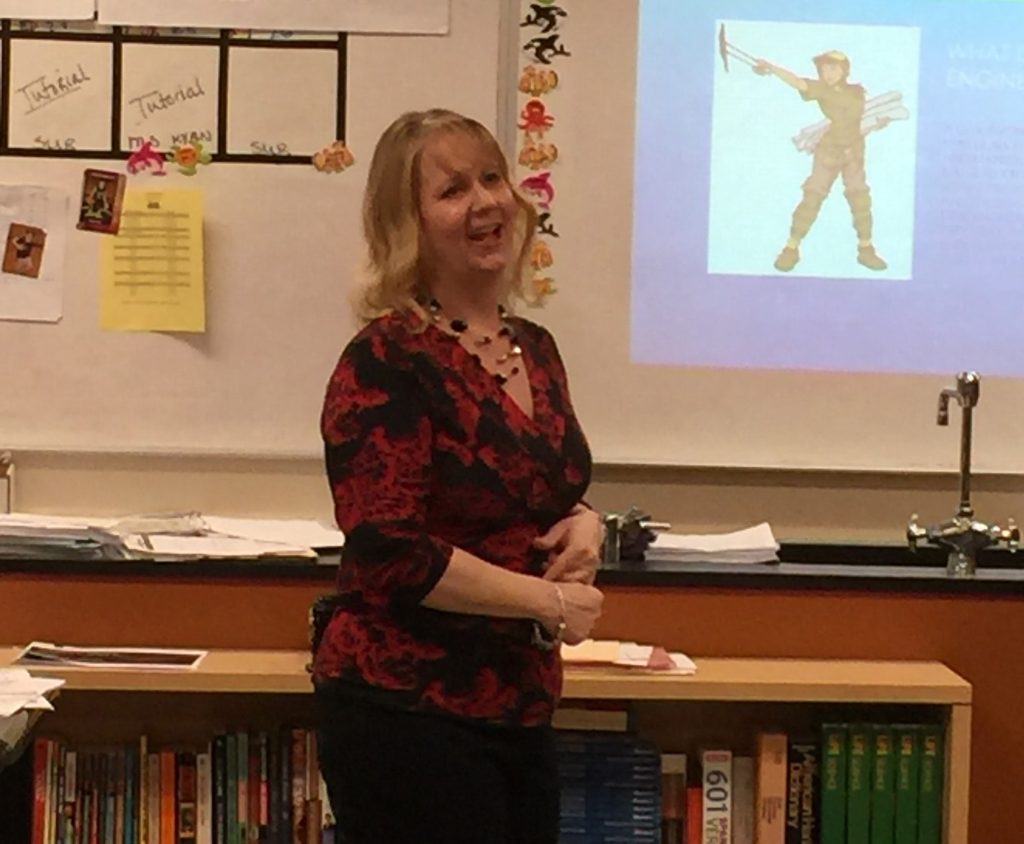 Amy's passing was tragic and felt by all she knew. She left a mark on the world that will not be soon forgotten. In her honor, SCJ Alliance started the Amy Fairweather Head Scholarship, which is an endowment fund available specifically for STEM students studying at SPSCC. These endowed scholarships make a huge difference for the SPSCC Foundation when planning for student funding each year. "We fundraise every year, intending to give more and more to our students," says Kelly. "These endowments are the backbone of our scholarships and allow us to give more and more because we always know we have a certain amount available." Thanks to Amy's lifelong passion and SCJ's contribution, the next generation of students can pursue the same fields and carry on her legacy for years to come.
Help Make a Difference with a Contribution to the Amy Fairweather Head Scholarship
Amy continues to inspire even after her passing and has brought encouragement to others in supporting education. "We would love for people to honor Amy by contributing to this scholarship fund," says Jean. "She had such a passion and connection to SPSCC, and this endowment can really help our local STEM students."
You can easily contribute to this fund yourself to honor Amy and support new opportunities for college students in Thurston County. Give today to make a difference. If you have questions about the endowment, contact Kelly at kgreen@spscc.edu or 360.596.5214.
SCJ Alliance
8730 Tallon Lane NE #200, Lacey
360.352.1465
Sponsored