Jennifer Lynn Adams has a welcoming smile, a strong singing voice and the spirit of adventure – plus college degrees, her own consulting and nonprofit businesses, and the winner's crown from two pageants. These are all impressive accomplishments – especially when you understand all she's overcome to achieve them.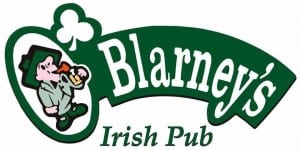 Born at Tacoma General Hospital nearly 40 years ago, Jennifer has a congenital condition affecting all four limbs. On the left side of her body, her arm stops at the elbow and her leg stops about four inches past her knee. On the right side she has no arm and her leg stops at the knee. Her condition is considered a medical fluke since the medical community cannot explain why she was born this way.
Jennifer was adopted weeks after her birth by a couple in Chehalis who raised her with seven siblings, some with other physical challenges. Jennifer has never considered her lack of limbs a problem, rather a gift to teach herself and others how to overcome limitations.
Growing up in Chehalis, Jennifer learned to live with curious stares and whispered slurs. During high school, she was very involved in musicals and choir and even competed in a couple of state music competitions with her rich, alto voice.
"I think at that time I was still coming to terms with who I am and the challenges that I was facing in my life," Jennifer said. "If you have something that really stands out about you, it becomes an issue of self-esteem, an insecurity. What I've learned since then is that what you are most insecure about usually ends up being the thing that is most powerful about you."
After graduation, she spent the next ten years in college earning degrees: a Bachelor of Arts degree in psychology and a minor in vocal performance from Pacific Lutheran University; a Master of Arts in Counseling from Faith Evangelical Seminary, and an Associate's of Applied Technology in Radio Broadcasting.
Jennifer heard about the Ms. Wheelchair America pageant when she was 20 years old and still in college. She saw a flyer about it and thought, "I want to do that." Then she considered practical things like paying bills and decided to put it on the back burner.
Ten years later, Jennifer met the current Ms. Wheelchair Washington who invited her to attend the 2010 pageant. "That was when I decided this is what I want to do," Jennifer said. She had just started her motivational speaking business, SHIFT: Motivation Beyond Limitations, and had a strong platform on anti-bullying and plenty of practice in public speaking.
After winning the Ms. Wheelchair Washington pageant in March of 2013, Jennifer was crowned as Ms. Wheelchair America in July of 2014. Her platform for Ms. Wheelchair America was Inclusion Revolution, a theme inspired by her anti-bullying campaign. The topic is broad enough to include corporations, nonprofits, schools, colleges and more.
These pageants are not like the ones seen on television. The actual pageant lasts only two days and doesn't focus on beauty. For five days before the competition, contestants attend leadership classes and listen to inspirational speakers. Finalists are selected by answers to questions, interviews and short speeches.
During her reign as Ms. Wheelchair America, Jennifer was introduced to adaptive sports which includes surfing, water and snow skiing, dancing, snorkeling and sail boating. "I am passionate about being the 'try it' spokeswoman for adaptive experiences," Jennifer said. "I'm willing to try anything except maybe skydiving. That is still not on the table."
Her favorite outdoor activity is surfing. "When you're surfing, it feels like you're flying," Jennifer said. "You go from completely terrified to completely elated. And afterwards you feel empowerment."
Jennifer's Ms. Wheelchair America campaign was sponsored by Gatorland, an Orlando, Florida theme park with adaptive sports programs. "We are thrilled to have Jennifer as our ambassador to help us spread the word on the importance of providing attractions and experiences, like the Gator Gauntlet Zipline, that are accessible to more and more people," said Mark McHugh, Gatorland's president and CEO.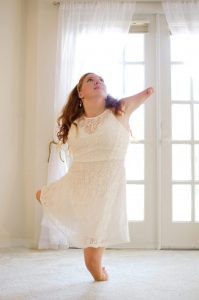 Jennifer's nonprofit business, Making Dreams Come True Adventures was created in 2015 with the goal of taking people who are "extra-abled," her term for people with physical or mental challenges, on outdoor adaptive sports adventures. The plan is to connect extra-abled people with an awareness of what they are able to do, to get them out of the mindset of being limited.
"If you're disabled or have a physical or mental challenge, some people consider that a disadvantage," Jennifer said. "In my experience, people who are extra-abled are intelligent in a completely different way that is often overlooked. It doesn't mean they aren't gifted and don't have something to share or say because they usually do. What they have to say is incredibly valuable."
Mentorship often happens through these outdoor activities. "We're teaching them to overcome fear, to connect them with possibilities, what they can do outside their mobilities aids, and connecting them with community resources," Jennifer said. "We walk them through their doubts, their fears, and then walk them into their potential."
When Jennifer was starting her motivational speaking business for profit, she read that Miami was the city of entrepreneurs. She moved there in February of 2015. She fell in love with the warm sun, the beaches and the water. "It was basically an extended tropical vacation," Jennifer said.
But after three years, Jennifer realized she missed her home, her family and her friends. "I was starting to feel lonely," Jennifer said.
In June of 2018 she came back to the Northwest. "I miss the people here," Jennifer said. "The Pacific Northwest people are my people. The culture here, the West Coast vibe, is more my vibe. I feel comfortable and supported here."
The past few months have been a time of introspection for Jennifer. The hype from winning two Ms. Wheelchair pageants has died down as well as the demand for motivational speakers. But opportunities are still presenting themselves.  Jennifer has started a counseling business in Tacoma and is working on a counseling certificate. A children's publication, Mighty Kind Kids, has also asked her to write for them.
Something else Jennifer is anticipating this October is a cruise around the Scandinavian coast with a friend. "We're going in October when it's a little less busy," Jennifer said. "It's not too cold, but it's not a summer cruise when everyone is cruising."
It's also a celebration of Jennifer's fortieth birthday. "It's like coming to the end of your thirties and you are really, truly a grownup," she said. "You are no longer a youth anymore. You have to relearn yourself, like a midlife crisis. It's just a transition."
And like the other challenges Jennifer has faced, this too will be mastered. Like she says, "You just keep moving through fear into bigger things in life."