Olympia Orthopaedic Associates are generous charitable contributors. The physicians of OOA choose to be integral members of their community by supporting causes that are important to them, their staff and their patients.
"We have never set up a system to track how much time or money has been donated to the community but it has always been a part of who we are as an organization," explains Ben Shah, CEO at Olympia Orthopaedic Associates. "Our doctors and staff believe in giving back and helping to support the health of the community where we all live and work." One figure that Ben Shah can quote is the over $250,000 of charitable care that OOA provides each year to its patients.
The motto of OOA is "Your Life in Motion" and they are focused on getting people moving and functional regardless of ability to pay. Whether a patient comes through a hospital emergency room, the Rapid Orthopaedic Center or the OOA clinic, they will be treated with care and respect. A financial screening process determines ability to pay and patients are given options from financing over a period of time to graduated payment plans.
This sense of responsibility to the community doesn't end at charity care in a clinical setting. Dr. Tony Agtarap and his wife Christie were founding board members of the Boys and Girls Club of Thurston County and have supported the organization since it's inception in 2001. "As a Boys and Girls Club National Youth of the Year recipient, I know first hand the positive impact that these support organizations provide our local youth," shares Dr. Agtarap. His name is on the jerseys of many regional soccer players, thanks to his support of youth soccer.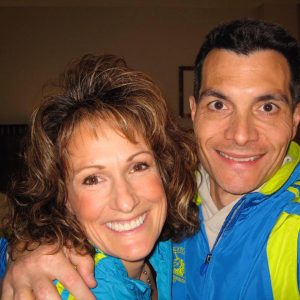 Dr. Tim DuMontier joined Olympia Orthopaedic Associates in 2014. Born and raised in Montana, he was pleased to find that his partners in Olympia share his desire to give back to the community. Dr. DuMontier's eldest daughter, Isabel, is a member of a local club volleyball team. As you can imagine, having a foot and ankle surgeon on the sidelines of a volleyball tournament is valued greatly by the players and parents alike.
The sports medicine program at OOA provides over 500 physicals to student athletes each year at district sponsored "Sports Physical Days." Students unable to make it on the scheduled days are given vouchers and over 100 students brought their vouchers to the Rapid Orthopaedic Center to obtain their physical and be cleared for participation in their respective sports. This commitment to area youth is one of the many things that drew Dr. Greg Byrd to OOA. "Being a part of a supportive, vibrant and healthy community is important to me and my family," shares Dr. Byrd.
OOA sponsors events, which benefit the South Sound YMCA, Saint Martin's College and the Thurston Chamber of Commerce to name just a few. Many of the physicians serve on local charitable boards such at the South Puget Sound Community College Foundation board and the Boys and Girls Club.
Sarah Conklin is a student at South Puget Sound Community College and the recipient of an annual scholarship that OOA awards to an area student interested in the health care field. "The scholarship that I received from OOA kept me moving in the direction of not only my academic goals but my career goals in the medical field," shares Conklin. "By giving back to their community, OOA has given me the financial boost that I needed to make my dreams a reality."
This giving spirit extends to the entire staff at Olympia Orthopaedic Associates. The employees created an Advisory Council to choose charities to support. Along with their co-workers, OOA staff have donated over $1,400 to SafePlace, which helps the victims of domestic violence. They banded together to do yard work and household chores for three elderly members of the community and raised over $600 for Joint Animal Services.
The physicians at Olympia Orthopaedic Associates may not be "keeping track" of their contributions, but their support and participation throughout the community are felt and appreciated by all.
To learn more about the services at Olympia Orthopaedic Associates or to schedule an appointment visit www.olyortho.com or call 360-709-6230.
Sponsored