I don't know about you, but November first rolls around and I start dreaming about the smells of sugar cookies, cinnamon pinecones and fresh Christmas trees. There is nothing like the crisp aroma of a fresh evergreen to put you in the holiday spirit. And no better way to buy one then going straight to the source. Christmas tree farmers work hard year round to raise the perfect trees for families to enjoy each December. A lot of hard work and love goes into them, so buying direct gives you a chance to personally thank the farmers for their hard work and supports the local economy. Plus, it's so much fun to gather up the family, bundle up and head to the farm to pick out that perfect Christmas tree.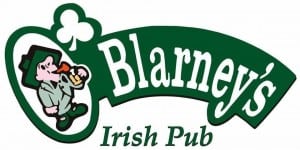 Aldrich Berry Farm & Nursery
Everyone in Lewis County knows Aldrich Berry Farm and their famous blueberries. But if you didn't know, they also sell gorgeous living Christmas trees. The family has been raising trees since 1965, so they know what they are doing. You won't be disappointed with the quality. The trees are very selectively pruned, Glen Aldrich says, so they grow up looking more natural, rather than sheared trees that grow up with a, "funny dense bottom and a natural top. Selective shaping avoids that issue." Species available include Nordman fir, Turkish fir, Corkbark fir, Siberian fir, Colorado spruce and Serbian spruce. They do not pot the trees until a customer orders one, so call or email them via the Aldrich Berry Farm website to set up an appointment. Prices start at around $40 for a beautiful tree you can enjoy long after the holiday season.
Aldrich Berry Farm & Nursery
190 Aldrich Road
Mossyrock, WA 9564
360-983-3138
Hours: by appointment
Kalnoski Tree Farm
The Kalnoski family runs a tree farm that specializes in Nobles, Douglas and Fraser firs. They are open November 25 through December 24.
Kalnoski Tree Farm
2029 Highway 508
Onalaska WA 98570
360-978-4294
Daily: 8:00 a.m. – dusk
After you have picked up the perfect Christmas tree, think about stopping at a local shop for some tasty holiday treats. The new Shakespeare & Company in Chehalis is sure to have wonderful snacks along with hot chocolate and coffee.
If you are headed to the Aldrich farm, you can stop at Pony Espresso 2 on your way for a nice cup of cocoa or espresso before or after you get your tree. They always have fun holiday specialty drinks. In Mossyrock proper is Country ShotZ Espresso. They have yummy holiday specials like an egg nog latte made with real egg nog.
If you are headed to Onalaska, Nana and Papa's Place is a great choice.  They have hot drinks, sweet treats, breakfast and lunch items and even small gifts. Be sure to sample their bite-sized cinnamon rolls and gingerbread man latte.
Christmas Tree Tips
When picking out your Christmas tree, there are some things to think about other than finding the biggest one. First, there is size of branch. If you have heavy ornaments, Fraser Firs are a good choice as they have very strong branches. They also are more open, leaving more space for large ornaments.
Looking for that fresh pine scent? If Christmas isn't Christmas without that smell, a Grand or a Douglas would be the one to look for. Pick a few needles off the tree, crush them in your hand and breathe deep. That's Christmas.
To keep your tree looking its best once you pick it out, follow these steps: First, it should go into water right away. If it has to sit in your garage for a day or longer, cut the trunk again before placing in the stand. This will help the tree soak up more water and therefore last longer. Also, do not put it near any heat source – that includes the fireplace, wood stove and heating vents. If you must place it by a vent, close it. The hot air really dries out a Christmas tree.
And don't forget to take lots of time to savor your beautiful tree. This time of year goes by quickly so take ample time to enjoy the lights and smell the needles.
Did we miss your favorite Christmas tree farm? Send us a note at submit@lewistalk.com. Happy holidays!