With every stride, with every gritty run she takes through the hilly trails, there's an accompanying grit, a clinched-jaw determination.
Sabrina Stanley is a living (okay, running) definition of determination. Look up the word in the dictionary and you'll see a picture of her. And, of course, she's running.
That's what she does, like few others.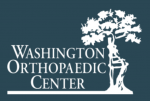 Little did Stanley know back in her high school days at Onalaska High School when she turned out for volleyball, basketball and softball that she'd one day become a runner.
Recently, Stanley maybe even surprised herself when she finished third at the Western States 100 endurance run. She ran 100 miles. And she finished in 20 hours and 11 minutes.
Some steer clear of such tall challenges. Stanley is drawn to the challenge of running 100 miles.
"She's very ambitious – very, very ambitious," said Avery Collins, Stanley friend and running buddy. "She goes after the big ticket, the big name races, which is always ambitious, especially for someone just getting into the sport."
Stanley, a 2008 graduate from Onalaska High School, isn't exactly an aged veteran when it comes to running. About seven years ago, she ran her first "long" race, a half marathon. About six months later, she ran her first marathon.
The Western 100 and the Run Rabbit Run, another 100 miler she'll run in September, are high profile, long distance runs. They are events that draw the big names of distance running.
"They're very high profile," Collins said. "She's entered races that can lead most runners to be a bit timid."
Most runners shy away from it because of the level of competition.
"Not Sabrina," Collins said. "I think the fact that they are a little more high profile attracts her a little bit more."
And it's not just Stanley's determination on race day. It's her commitment to training, to preparing for the big race. Typically, when she's in training she'll run six days a week, her weekly workouts peaking with about 138 miles.
Her incredible journey with running began her sophomore year in high school.
"I started running I think my sophomore year in high school," Stanley said. "Just for fun and to stay in shape for other sports."
But her runs back then were maybe seven miles. While impressive, that's certainly not the long, grueling runs she does almost daily today.
"It just kind of progressed," Stanley said. "From half marathons to full marathons."
With the prod of a friend, she ran her first half marathon, finishing in two hours and one minute. When Stanley, who is now 27, moved to Colorado she was introduced to trail running. It became a new challenge.
"I took that on and wanted to be competitive about it," Stanley said, summarizing her lure to distance running. "And here we are today."
Now, after running three 100 mile races, Stanley has a new definition of what a long race is.
"Half marathons sound almost like a sprint to me," Stanley said.  I'm going to do one in December and it's the first one I've done in a couple of years. I think 'shoot I better get to the track.' I need to do some speed work. We'll see how it goes."
But It Wasn't Always Easy
The first time Stanley ran a half marathon, she thought there's no way people can do a full marathon. There's no way you can push the human body that far. But about eight months after running her first half marathon, Stanley ran her first marathon.
"I was in so much pain physically. I just hit a wall," Stanley said about her first marathon.
But instead of saying, "I'm never going to do that again," Stanley found a new challenge.
"I honestly feel I gave my everything on that race, so I just craved that feeling," Stanley said. "Where can I go from here? What's that next bigger step? So, I was introduced to trail running, which most trail races are longer than a marathon."
She was drawn to the challenge.
"I thought if other humans can complete that task than I can to," Stanley said. "So, I started training for that."
Because of her commitment to training, Stanley's endurance has improved. She now runs 26 miles at a faster pace in her 100-mile races than what she ran her first marathon in, which was 4 hours and 17 minutes. Her best marathon time (she's run two) is 3:41.
"I don't consider myself a fast runner," Stanley said. "But I slow down less than everybody else."
Before Stanley ran her first 100 miler, a friend prodded her to run a 50 miler to prepare her and, as she said, "So, I wouldn't appear crazy."
"I swear a 50 mile trail race is easier on your body than a road race," Stanley said. "Just because you don't have the impact."
Running to the Future
Of course, what's next for Stanley, who lives in Steamboat Springs, Colorado, and is a manager of a fast food restaurant, includes running. She says she "wants to inspire others to run." She encourages the new runner to go past the getting-in-shape phase.
"They don't get past the hump," Stanley said. "Until you get to a point that it's easier, you're not going to enjoy it."
And she's not saying run 25 miles a day. Just a mile or two a day.
"I think it would do everyone a world of difference," she said. "Just getting past that two or three weeks of making it a habit and you start looking forward to it."