Scientists find new species of plants and animals every year. But despite decades of searching, one creature has eluded our best and brightest for centuries.
No matter how hard we try, Bigfoot has remained elusive. Hunters and (research) gatherers alike can learn more on November 18-19 at the fourth annual Sasquatch Summit at Quinault Beach Resort and Casino. This event aims to combine "many different philosophies, theories, and research techniques" with lectures, evidence, and experts in the eternal quest for the Ape Man.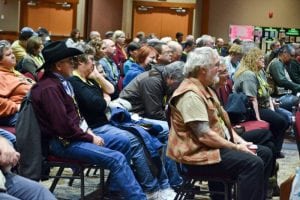 Sasquatch Summit founder Johnny Manson explains that "I bring a variety of Sasquatch researchers and groups to present the evidence and 'proof' that they have acquired from their work. This ranges from video, to photos, and audio (with audio analysis that debunks hoaxes). The Summit also gives those interested a platform to share theories and experiences with like-minded people. What makes our event different is that we feature a broad range of researchers from science-based to paranormal; I believe in providing as much information as possible and letting guests choose what to accept or engage in."
One of this year's keynote speakers is Dr. Jeff Meldrum, Professor of Anatomy and Anthropology in the Department of Biological Sciences at Idaho State University. His aim through this event is to "lend a scientific perspective, keep it grounded in objective research into establishing the existence of biological species of relict hominoids, and contribute to establishing a framework and context within the present anthropological paradigms."
He finds inclusive, town hall type gatherings like these help in establishing a new field of research. "The more reliable informative evidence identified, documented, collected, and reported by 'amateur' investigators the better. These gatherings provide training and education opportunities in data collection and interpretation. The rarity of these hominoids makes the systematic collection of data impractical, we must rely on the efforts of many qualified investigators contributing their findings."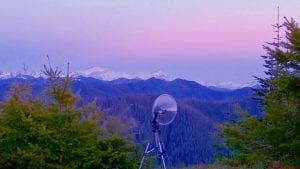 Because the Pacific Northwest is a hotbed of sightings, the Olympic Project was founded by "an association of dedicated researchers, investigators, biologists and trackers committed to documenting the existence of Sasquatch through science and education. Through comprehensive habitat study, DNA analysis and game camera deployment, our goal is to obtain as much information and empirical evidence as we can, with hopes of being as prepared as possible when and if species verification comes to fruition."
David Ellis is a field researcher for the Olympic Project and another speaker at this year's Sasquatch Summit. "The Sasquatch Summit is our favorite event of the year," says Ellis. "It is always well organized and caters to a wide audience; from novice to avid researcher, it provides a wonderful atmosphere for learning and comradery."
"The Sasquatch Summit offers access to many knowledgeable researchers. Often people come with their own stories and relay them to investigators and or their organizations and research groups get to present new findings," adds Ellis. "The venue is one of relaxation, it is informal and informative. The Quinault Beach Resort and Casino is a wonderful host and Johnny Manson is tireless in his pursuit to make the event a popular one. Each year is better than the last."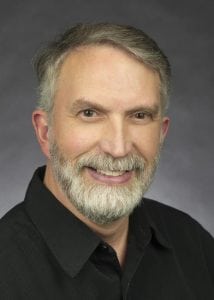 Friday, November 18 will include guest speakers, audio analysis, and a Witness Town Hall. Saturday opens with a tribal blessing then moves to studies of teeth marks, Sasquatch nests, track identification, current theories, and a question and answer session with all guest speakers.
To take full advantage of the lectures, vendors, and comradery, guests can enjoy discounted room rates at Quinault Beach Resort and Casino, which include two tickets to the Sasquatch Summit, with coupon code SASQ online or by calling 888-461-2214.
Tickets to the Sasquatch Summit are $30 for both days (single day tickets are not available) at the door or online. Pre-order t-shirts online as well to insure correct size.
The mystery of the Sasquatch may remain unanswered, but questions about this year's Sasquatch Summit or becoming a future speaker or vendor can be directed to info@sasquatchsummit.com or submitted online. It never hurts to ask.
Sponsored