As a young girl, you could say Melanie Smythe always had eyes for rustic things. She has fond memories of spending time at her Grandfather's barn, where he ran a local auction out of Lewis County. Following in his footsteps, she went on to spend 20 years as a craft vendor, renting booths from others to sell pieces of her work.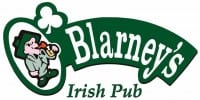 Her only daughter Sheena, married with a family of her own, inherited that same eye for rustic things. Together, the family duo has repurposed furniture, painted signs and ultimately built a rapidly growing business known as the Country Chicks.
It all started with six vendors at Melanie and her husband Steve's farm on Littlerock Road. The intimate holiday bazaars began in their living room, but quickly outgrew the space. After moving the vendors to the family barn, the Country Chicks began to hold large vintage craft shows three times a year. The barn would open for a weekend in spring, fall and winter.
It is no surprise this mother-daughter team had some creative marketing tricks up their sleeves.
They began purchasing cardboard coffee jackets, printing off labels with their event information, and then dropping them off at local coffee stands all around the community. They used sandwich boards, Craigslist and little flyers as much as they possibly could. It all worked, because at each event the number of vendors increased, and the number of attendees skyrocketed. It did not take long until Littlerock Road began resembling a parking lot. After seven successful years out at the farm, the Country Chicks realized they needed a larger space.
Moving to the Lewis County Fairgrounds has been positive, but challenging at times. "It was important to us to keep the ambiance the same as out at the farm," explains Melanie.
"We did not want to lose that farm feel on a small scale," adds Sheena.
With volunteers and their now core group of 20 vendors, they are able to bring in old tractors and seasonal additions to help create the same atmosphere.
The move has created change on every level. Sheena, a business partner with her best friend and mother, is also now a full-time legal assistant and mother of two kids under four. "Now and again I will find just enough time to paint a quick sign," she explains. The majority of her work is now in bookwork, emails, creating flyers and managing their Facebook account, where they have more than 11,000 followers.
Melanie, sharing the grandma daycare duties with Sheena's mother-in-law, does most of the junkin' and crafting. At times, she brings along her four-year-old granddaughter Cadence, carrying on the family tradition in search of her own treasures.
The change in location has also brought additional business to Lewis County. Tower Street's antique shops, Yard Birds, the local restaurants and hotels all recognize a boost during the Country Chicks shows. Groups of traveling women come from Montana, Oregon, Idaho and even Canada to attend.
And don't think these beautiful women haven't thought of a creative way to help others in the community, because they certainly have. Admission to a Country Chicks show is five dollars, but guests can bring a can of food for a discounted price. At the end of the weekend, Melanie will find out which Lewis County mission or ministry is in need of the food. They delivered three truckloads to the Twin Cities Mission following the spring show.
Perhaps the most obvious trait gathered from the Country Chicks is their humbleness and appreciation. Each August, they host an intimate summer evening event out at the farm including the open barn, food, door prizes and socializing. "We do this for the customers, as a thank you," explains Melanie. The customers keep the vendors happy, which makes us happy. And that is what we want—everyone to be happy."
With the big fall show coming up on September 30 – October 1, the Country Chicks and their vendors have been busy. They now host upwards of 120 vendors, and sees an estimated 6,000 visitors over a weekend. The small family holiday bazaar has transpired into a highly anticipated seasonal shopping event. Grandpa would be proud.
Country Chicks
13535 Littlerock Road SW
Rochester, WA 98579
360-280-6257