Donald Lorette is a Windermere Centralia real estate broker/consultant. Whatever your real estate needs I can help you reach your goals with confidence," says Lorette.
"I've done many things," says Lorette. "I was a Navy Vet (1967-71), electrical contractor, owned a bicycle shop, an auto dismantling business, and even owned a bar. I'm fortunate we're in a country where you can do what you want."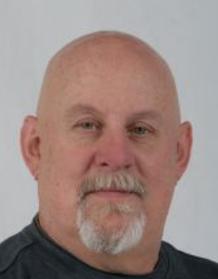 Those experiences provided great material for Lorette, who is an obvious storyteller. You sit down with him and he can keep you entertained endlessly with stories on just about any subject or activity.
Lorette was born in Canada then moved to New England. At age 13, he began working for his dad who was a contractor and on a farm in the summer. When he was 16, he joined his first car club, the "Cam Jammers" in Windsor, Connecticut. There had been a car dealership in town that had six stalls, a paint booth, and repair facility, but it was located in a marsh. So the business moved and left the perfect opportunity for the 23-member car club. They were able to rent the space for $200 a month and Lorette starting working on cars.
"I was a speed nut when I was younger," Lorette laughs. His mom wouldn't let him have a motorcycle so he bought one with a friend and kept it at his house where he also kept the go-kart she didn't want him to have.
Lorette loves cars so much that he builds them. The first one was a 1940 Plymouth Coupe. Since then he has built many including a 1963 Nova, 1957 Corvette. Currently, he is building a 1939 Chevy Coupe, which he says will be his last one. But it's his favorite body style because it takes him back to when he and his dad would go to the stock car races and it's the kind of car they watched race.
Lorette has also had several boats and can tell you great stories about it. Who doesn't want to hear more when he talks about boating on the Colorado River between Lake Havasu and Parker Arizona, where there were 65 floating bars? And you'll laugh along with him as you can imagine when his first experience on a houseboat was on Sacramento River influenced by the tide and they ended up leaning and stuck on the side of the river, with the toilet flowing into the water.
While working as a contractor and inspector in California, some clients suggested he become a real estate agent. Since he loves a challenge and new things, he began an online real estate agent class, but it got interrupted when he moved to Washington.
So now you're probably wondering how Lorette ended up in Lewis County from California. Remember that motorcycle that his mom wouldn't let him have? Well, it turned in to a lifelong passion. Besides riding them for over 50 years now, he has built some of them as well, and a motorcycle helped him find his way to Lewis County. Lorette's wife, Victoria, is from Everett and they knew they wanted to retire somewhere in Washington. In 2004, they took a motorcycle ride to the Mossyrock area to meet a friend at Mayfield Lake – and fell in love with the area.
Once here, Lorette found out he could still finish his real estate class, so he did and is now working at Windermere Centralia buying and selling homes, businesses, and land in Lewis County. "Real estate is a good mesh," Lorette say. "I know both sides of the deal." He loves the job because "I'm a people person and I like challenges. There are so many different niches in this business." He also likes the flexibility the job provides to allow him to participate in his hobbies.
Riding motorcycles is Lorette's main hobby now. In 1990, he took a year off and rode around Canada and the United States. Now, he goes on smaller trips, weekend trips, and one big trip every year, covering a couple of thousand miles. He rides with a group of friends whom he meets daily at a Mossyrock restaurant. "We sit there and tell lies and stories every morning," he quips.
Lorette says he will ride motorcycles as long as he is able to. But don't worry about him when he has to stop – he and his wife loves train travel, and will likely have many more stories to add to his repertoire. His life philosophy will continue to serve him well. "I have always liked a challenge and my attitude is, What's the worst that can happen? It either works out or it doesn't. Luckily I've usually been successful."
Don and his wife Victoria have three children and a grandson in California. They love living in Mossyrock. The town is famous for the Mossyrock Blueberry Festival and Car Show, held annually the first weekend in August. In past years, Lorette was involved in the organization of the festival and advertises each year in the festival booklet.
You can sit down with Lorette and be entertained with his stories while buying or selling your property by calling 360-623-0198 or 360-736-3300. You can also email him at checkitout1@tds.net or go to his website at startlooking.today.
Sponsored