Benjamin Franklin once said, "An investment in knowledge pays the best interest." The Centralia Community Foundation knows this firsthand. This local organization works tirelessly to create a better educational system in Centralia. Why? Because when education is a priority to community members, business owners and investors, the possibilities are endless. A better community begins with education.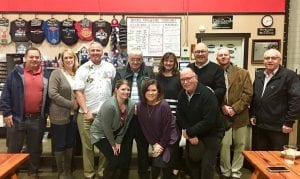 In the two years since their inception, the Foundation has raised $2.2 million for education. "The ultimate goal is to build a better workforce for our community and regions," says Board President Daniel Rich. "Our mission is to do that through education, starting early with pre-K through college, and enhancing what the district is doing that levies and taxes don't cover wherever we can."
Centralia Community Foundation has formed collaborative partnerships with the City of Centralia, Centralia School District, and Centralia College. "We are not repeating the same processes and putting Band-Aids on [the issues]," Rich says. "We're reaching our goal of a better workforce."
Through partnerships, Centralia Community Foundation can support other organizations' missions, while reaching their own goals faster. "We can't do it [alone] but we can help others with their part to fill in the whole pie," Rich says.
The success of Centralia's twin city, Chehalis, serves as both an inspiration and a guide. "We had a great path to follow with what the Chehalis Foundation has done," says Rich. "The road is there for us. We just needed to take charge and do it. In the end, their success is the formula to follow. We are grateful for the advice and support that key board members of Chehalis Foundation have provided us as we set out. It helps us move forward faster. It's not about reinventing the wheel but doing the work to move the wheel."
And this group is ready to move the wheel. Centralia Community Foundation's active board is composed of hard-working community leaders from various industries. Each brings their unique talents, connections and insights
Devoted board and committee members like Julie Pendleton, co-owner of Dick's Brewing Company, act as a conduit connecting the foundation to the community, other businesses and organizations.
"I support the Centralia Community Foundation because I want Centralia to be a place that, after my kids leave for college, they choose to come back to the community where they were raised," says Pendleton.
Change is on the Horizon
The Centralia Community Foundation recently moved into a beautiful office at the Centralia Train Station. The new location provides ample space to gather and network. It's the perfect place to streamline their efforts.
The new office also means greater engagement. "The greatest thing we have done so far is putting our people together and doing the work," says Rich, "building relationships that will help us get this done."
Thanks to a $2 million education grant from TransAlta, Centralia Community Foundation hired the BERC Group to create a comprehensive needs assessment for the school district. Centralia Community Foundation's Education Committee is working with the group and Centralia School District staff and administration to build a three-year plan. Their goal is to increase the effectiveness of Centralia schools and generate positive change for students.
With their unique structure, the Centralia Community Foundation offers donors a higher level of oversight. As a third-party group, they establish measurable metrics and milestones. Their reporting shows donors how their investment is being used and how it's positively impacting students. In this way, private donations are extraordinarily powerful.
Making a Difference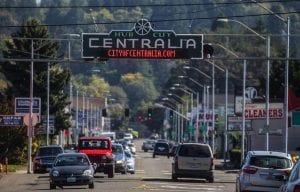 The Centralia Community Foundation has already completed several projects. They've paid for substitutes so teachers can attend professional development classes. And they've supplied special equipment, like additional Chromebooks to utilize career alignment software in the classroom.
Two new career and college counselors are now in Centralia School District thanks to the Foundation. These individuals inspire kids to reach their full potential by getting them college and career ready.
And there's more to come, with lots of behind-the-scenes action happening at the Foundation. "It's an awesome community," Rich says. "I am always enthused by how much potential is here. Centralia has the attitude of everyone pull up the bootstraps and get it done. People saw the need. Everybody is really invested in helping."
You can support the Centralia Community Foundation's mission through donations, by helping with fundraising, and spreading awareness about how the group is enhancing and supporting education. "Citizens can consider how education impacts their lives, even if you don't have kids in school," says Rich. "Education is the first step to lift up the whole community. With a qualified workforce, more businesses move here, property values increase and economically, the tax base gets larger for things like infrastructure and parks."
The Centralia Community Foundation enhances our schools through philanthropic investment. Along with their partners, they create new opportunities in Centralia. As a result, there will be a brighter future for us all.
Centralia Community Foundation
P.O. Box 1652
Centralia, WA 98531
For more information on how you can help, contact Daniel Rich at 360-269-3750 or Dan@CentraliaCF.org.
Sponsored