Andy Warhol once said, "The best thing about a picture is that it never changes, even when the people in it do." Preserving memories is what Chehalis photographer Emilee Slinker of A Wrinkle In Time Photography loves about her work. "Capturing moments in time, which are so fleeting, is my passion," she says.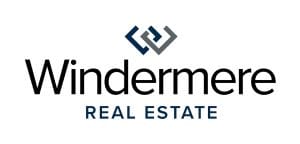 Emilee first became interested in photography when she was a teen. She used a film camera to play photo shoot with her sisters, even putting up sheets for backdrops. When she became a mom in her early twenties, Emilee continued to practice. She had a film Nikon SLR camera and loved it but didn't really know what she was doing. "Some of my pictures turned out black," she says with a laugh. "I didn't know all the mechanics of the camera so it was hit and miss."
When her second child was born, digital became more popular thanks to the medium's instant gratification and the benefit of no more wasted film. Emilee took even more photos of her babies. "I would take pictures of everything," she says.
Her friends' kids became subjects as well and she would give photos to friends as gifts. "People started saying, 'You should become a photographer,'" she says.
In 2010, Emilee started experimenting with Photoshop and taught herself in the ins and outs of the camera. "It was a learning process," she says. "You have to get out and shoot and learn hands on. I didn't start my business until I felt like I knew what I was doing."
On a whim, she started a Facebook page where she posted fun photos. Then her friend Paula Burrows, a Realtor with Windermere Centralia, shared her page. "Check out Emilee's photos," she said.
Another local Realtor asked if Emilee did real estate photos. Emilee didn't know that was a thing but she decided to give it a try.
Now she photographs around 75 homes a year. Real estate photography is a rapid process with turnaround times of only a day or two. By capturing the entire building with an ultra-wide angle lens, Emilee can make a house look as big and bright as possible. "Having a photographer come in really makes your home look its best," she says. "A lot of homes here are dark. I always brighten them so people can see."
Emilee finds real estate photography unique and fun. "I get to see a lot of cool homes that I would have never known were here," she says. "There are so many homes here with beautiful features and incredible architecture. I also shoot a lot of horse properties and tromp around in fields, so I wear boots."
Paula loves Emilee's attention to detail. "I have known Emilee Slinker for over 20 years," Paula says. "She's an amazing photographer and she certainly has a passion and a gift for her career choice. She has done an excellent job of photographing the homes and properties I list for sale. Her gift certificates are an easy choice for me when I'm searching for the perfect gift. I can refer family, friends and clients to Emilee, and know they'll be well taken care of. For special occasions, family, newborns, maternity, graduation, real estate and more, she's your local photographer, ready to capture your special moments in life. I just love seeing her grow her business and share her special talent with others."
In portraiture, Emilee enjoys the interactions she has with her clients. "I meet with most of my clients beforehand because I like to get to know them," she says. "I want to have a connection with them and I want them to know who I am."
Emilee also offers the special added touch of an in-person photo reveal. "Clients see a sneak peek on Facebook, but they don't see the whole collection until we meet up," she says. "I like being able to see them see the images for the first time and that experience."
A Wrinkle in Time offers full-service photography including print packages and à la carte options, including canvas prints. Plus each print comes with a digital download. "I love prints and in this day and age, we aren't printing enough photos," says Emilee. "Seeing photos of yourself on your wall while you're growing up really kind of boosts your self-esteem. Our children are the most photographed generation ever, but what do we do with them? It's important if technology fails, you still have a print."
Emilee makes each session fun, relaxed and enjoyable. Her passion for photography is evident, as is the joy she gets from sharing moments with her clients. "I love capturing memories for families because I get to build that relationship," she says. "They come back for milestones and I get to watch their kids grow up – that is cool."
A Wrinkle in Time Photography
539 N. Market Blvd. Suite C
Chehalis
360-304-1939
awrinkleintimephotography@gmail.com