What does The Godfather of Grunge, a presidential nominee, and a man with a moon crater named after him have in common? They were all from small towns in Lewis County – and they're not our only noteworthy locals.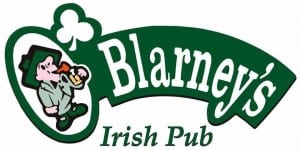 Internationally acclaimed dancer Merce Cunningham was born in Centralia in 1919. He began dancing at age 10 and eventually went to Cornish College in Seattle. His abstract forms and ability to seemingly hang in the air marked his accomplished seven-decade career. He published several books and helped create films about his life. He lived to the ripe old age of 90, finally passing in New York in 2009.
Living notable is musician Roger "Buzz" Osborne, who was born in Morton. The singer, songwriter and guitarist from The Melvins is known as The Godfather of Grunge. His small childhood home still stands on 7th street.
Another famous Morton musician is country singer Brandy Clark. Winning the County Music Association Award for Song of the Year in 2014 with "Follow Your Arrow," Brandy was also nominated for a Grammy as Best New Artist, County Album of the Year in 2015.
Dexter James Kerstetter, of Centralia, was awarded the highest and most prestigious military decoration, the Medal of Honor, by President Harry S. Truman in 1945 for his actions in the Army during World War II. He became a Lieutenant Colonel in the National Guard and worked at the Puget Sound Naval Shipyard in Bremerton. There is a display honoring him at the Veterans Memorial Museum.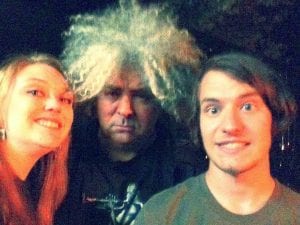 A portion of the moon is named for a former Centralia resident. Marcus Driver O'Day was born in 1897 and died in 1961. He graduated from Centralia to become a notable physicist. After the military, he taught at Reed College starting in 1926. He was employed at MIT with radar systems. He then joined Air Force Cambridge Research Labs working with rockets. An impact crater on the far side of the moon is named after him, as is the Marcus D. O' Day Award.
Roi Partridge, a famed printmaker, was born in Centralia in 1888. In 1910, he sailed to Europe to study etching in Munich. His award-winning etchings are displayed at museums around the world. Roi passed in California in 1984 where he taught at Mills College. He also illustrated several books.
Brother and sister Olympic figure skaters Judiann and Jerry Fotheringill were born in the 1940s in Chehalis. The pair trained at the Broadmoor Skating Club in Colorado. In 1963, they won the US title and a bronze at the North American Championships. They competed in three World Championships and once finished 7th. They even performed in the 1964 Winter Olympics.
Another local Olympic athlete is Mary Olive McKean (Mucha). Mary was born in Chehalis in 1915. The swimmer won the bronze medal in the freestyle relay team in the 1936 Summer Olympics in Berlin.
Kay Dee Bell was born in Chehalis in 1914. He went on to earn All-American honors with the Washington State Cougars, then played for the NFL. In the 1930s and 40s, he played for the Bears, Giants and Rams, working as a deep-sea diver in the offseason.  He then became a professional wrestler known as Samson, winning the Texas Heavyweight Championship in 1946.
Bell then worked as a stunt double in several movies and television shows during the 1950s, including The Ten Commandments. He later taught special education for many years. He died in 1994.
Lyle Overbay, a 1995 Centralia High School graduate went on the play Major League Baseball as a first baseman beginning with the Arizona Diamondbacks. He moved on to the Toronto Blue Jays, Pittsburgh Pirates, Atlanta Braves, New York Yankees, and Milwaukee Brewers until ending his career in 2014.
Novelist Roy Huggins was born in Littell in 1914. After becoming vice president of the television division of Universal in 1963, he became famous for creating and writing popular television shows such as Maverick, The Fugitive, and The Rockford Files.
Ford Rainey's first acting gig was at Centralia High School. He graduated in 1927, went to Centralia College and then to Cornish College of the Arts in Seattle. 1939 was his Broadway debut in The Possessed. Ford was in many movies including the horror flick Halloween II. He appeared in dozens of television shows and was a regular on M.A.S.H and the Walton's. He died in 2005.
A former Morton-born resident was a Presidential nominee in 2004 under the Prohibition Party. Gene Amondson was born in 1943 into a family supported by the logging industry. Earning a BS in Zoology from Warner-Pacific College, Gene was a painter, woodcarver and pastor before his death in 2009.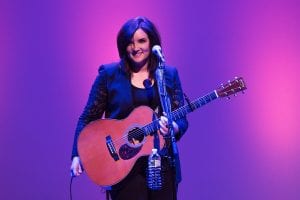 Sandra Lee Marth Hill was born in Centralia where she was raised on a farm. Crowned Miss Lewis County in 1965, she won Miss Washington the following year. In 1969 she anchored the news on KIRO as one of the first women in the industry, winning several local Emmy awards. In 1977, she co-anchored Good Morning America. She lives in Seattle now and penned a book called "Dance While the Moon Shines."
Over the years, musicians, artists, groundbreakers and athletes of all kinds have called Lewis County home. Achieving notoriety for their various endeavors and accomplishments, these are just a few of our area's noteworthy residents. Who will be next? Only time can tell.