Paracelsus said, "The art of healing comes from nature, not from the physician. Therefore, the physician must come from nature, with an open mind." By using the healing power of nature, Dr. Alicia Spalding of Nature Nurture Farmacy offers a person-centered and holistic approach to healthcare with a focus on herbal medicine, hydrotherapy and bodywork.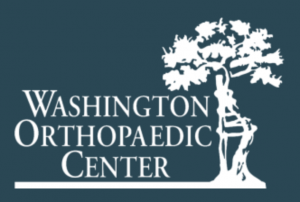 The inspiration to go into naturopathic medicine happened while Dr. Alicia was in college at Oregon State. She knew she wanted to go into medicine but was struggling to decide what field. Then she became ill with a viral infection and was introduced to a naturopathic doctor.
"It just clicked," she says. "This is exactly the kind of doctor I want to be." She applied to Bastyr University and left three months later for medical school. "I didn't know Bastyr existed until I applied and it all happened very quickly," shares Dr. Alicia. "Naturopathic medicine just kind of found me."
The other half of Dr. Alicia's life is farming the five acres in Winlock, which she lives on with her mother. She started gardening with her beloved late grandfather, Bill Hoskins, when she was in high school. "He was an inspiring person in my life and taught me everything about gardening," Dr. Alicia remembers.
When Dr. Alicia got to college, she grew many different plants in pots. "I always grew tomatoes even though I didn't eat them, but my grandfather always grew them and loved them," she shares.
Connecting farming with Dr. Alicia's love of naturopathic medicine began in medical school where the combination was life-changing. "That's when I decided to come home and bring herbal medicine here," she says. "Something was calling me back to Lewis County to bring this kind of healthcare. I felt like it was perfect here with all this agricultural land and a slower pace of life."
Knowing the land she wanted to plant was originally native land, she decided to have a land blessing ceremony, including song and drum, with the Chief of the Cowlitz Tribe.
"I wanted to set our intentions," Dr. Alicia says. "I thought it would be small, but 75 people showed up."
Over that summer, herbs that had never grown there before, grew. Trees that hadn't had fruit for ten years grew a harvest. A small tree that was planted that year bore fruit. "It was incredible," says Dr. Alicia. "I was like, okay, I think I am in the right place to start."
As a naturopathic physician, a big part of what Dr. Alicia does is education. She teaches classes on the foundations of health including basic ways to use food as medicine. She teaches at community centers, local libraries and senior centers.
Dr. Alicia is all about community empowerment, with a focus on prevention and wellness as a life philosophy. "This is our one body, so how can we get the best use out of it?" she says.
After practicing on her own from her farm, doing house calls, and working previously at Breathe Easy, Dr. Alicia decided to form a nonprofit and Nature Nurture Farmacy was born. This would enable her to collect funds from larger organizations and provide lower-cost care when needed. As a nonprofit, there's much greater access and the ability to teach more classes with fewer barriers. "I was doing it before anyway, but we needed to make it sustainable to keep these kinds of services here and grow," she shares. Dr. Alicia hopes to start a community garden if space can be found in the area.
Dr. Alicia is taking patients at Nature Nurture Farmacy in Chehalis. The accessible first-floor space allows for different care options and techniques such as hydrotherapy foot baths, constitutional hydrotherapy, and a sauna for a quick detox. Treatments can range from treating acute illness such as a cold/flu or to help with chronic health conditions, allergies, general detox and aging well. Bodywork and massage are other options for treating a variety of ailments. With the new space, there's an opportunity for other care providers to offer various treatments such as community acupuncture and classes at an affordable rate.
Nature Nurture Farmacy is also accepting donations and seeking grants, as the organization is starting from scratch. A foundation grant from another naturopath and money from Dr. Alicia has allowed for some of the infrastructure and a home base.
With a passion particularly for treating those in the service industries, Dr. Alicia focuses on the mind, body and spirit. "Hardworking people are the people that need this kind of healthcare," she says. "Helping people with good social relationships, connecting with the Earth, moving your body – that is the kind of medicine that I really value."
"The joke in naturopathic medicine is to make people so healthy and teach them so much they won't have to come back and see you," Dr. Alicia laughs. "Work yourself out of a job. It's a bad business model but a great intention. My philosophy in medicine is to keep people healthy so they can enjoy their lives. I have big plans and intentions to help people heal, grow and flourish in this area."
Nature Nurture Farmacy
118 N. Market Blvd. Suite H
Chehalis
360-880-6923
naturenurturefarmacy@gmail.com