When most people relocate to a new city, they look for things like cost of living, availability of housing, types of recreation, and educational opportunities to help them decide if they want to move.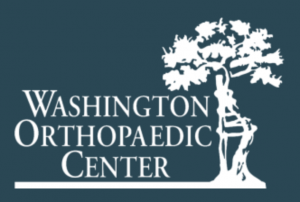 For Adriane St. Clare, it was a matter of drawing two lines – one drawn west from Yakima and the other extending south from Buckley. The two lines met in Morton.
"I have a sister in Yakima and my grandkids and a daughter live in Buckley," Adriane said.
She lived in Humboldt, California at the time and tried to visit them once a month, but that got too hard. "I didn't want to miss the last part of their growing up," she said.
During the summer of 2015, Adriane came to Morton with her sister and stayed at the Seasons Motel for a few days. "I just fell in love with this little town," Adriane said. "I also realized it was very inexpensive to live here so I could actually retire if I left California."
Convincing her husband, Allen Lesser, took a little longer. "I wasn't going to come," Allen said. "I teach violin, I tune pianos and I need to be in a place where I can play music. I had all that down there."
Reluctantly, he came up during the Labor Day weekend, looked around and decided everything fit. There was no violin teacher, there was no piano tuner and the Fire Mountain Arts Council always needs musicians.
"It was like a puzzle with a few pieces missing," Adriane said. "When we came to Morton, we just fit into the puzzle."
The first step in fitting the puzzle was finding a place to stay. They found some property just off Highway 508 but title complications kept them from buying it for nearly a year. Finally they broke ground in April of 2016 and put in a foundation and some framework. Adriane found a log home blueprint and a contractor modified the plans to Washington code.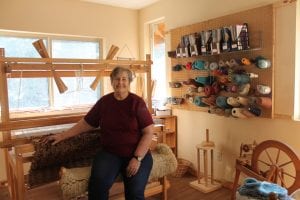 "They told me we couldn't have an open fireplace," Adriane said. "You can in Morton," she told them.
Big cities need a fireplace insert or new construction for open fireplaces, but thanks to Morton's reliance on wood heat, Adriane and Allen have an eye-catching, floor-to-ceiling, rock fireplace in their home.
While their house was under construction, Adriane and Allen lived in a tent and then in a small workshop. "We had to get up in the middle of the night and go to the outhouse," Adriane said.
"It was all the way to the front door by the road," Allen added.
They ended up staying in the workshop for a year through one of the coldest, snowiest winters in recent memory. "We were very glad to get in here," Adriane said of their move into the big house in August of 2017.
Allen has played the violin since he was 10 years old and is now a violin teacher in Morton and at Yenney's music store in Centralia. After studying for eight years as a youth under the concertmaster of the Los Angeles Philharmonic, he is now the concertmaster of the Pacific Northwest Chamber Orchestra at Centralia College.
Although she was a psychotherapist for 40 years in California, Adriane has also had musical training on the side. She is a singer with the Olympia Peace Choir, plays the piano and has played the harp since 2016.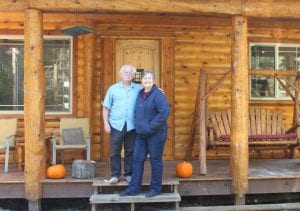 Music is what brought the two of them together nearly 20 years ago when Adriane asked Allen for violin lessons. Allen's version is simple: "She stopped taking lessons, I refused to teach her and we got married."
Adriane's version is slightly different: "We started to have fun the first lesson." (She laughs.) "Then we started giggling and poking each other with bows." End of lessons, they got married, but the fun hasn't stopped yet. And Adriane never did learn to play the violin.
Since arriving in Morton, the couple has been involved in many productions of the Fire Mountain Arts Council. This summer, it was Shakespeare's Tempest turned into a musical; the vaudeville Sherlock Holmes and other Tom Foolery and the FMAC donor dinner. Allen has also played for the Nutcracker and donated his musicianship for the hospital auction.
"There's tons of stuff all the time," Allen says. They also play at the Methodist Church, the Heritage House and at weddings.
What do they like best about their new home? "The sense of community and beauty and nature," Adriane said. "I've been an outdoor enthusiast all my life."
Allen agreed. "We just fit into this nice area," he said.
And how long will they stay? Adriane answered, "Until the end of our lives." Morton is happy to have them.