For a man without an official high school diploma, Fred Rawls has managed to acquire an astonishing amount of knowledge. In this way, he has fueled his 41-year career as a pilot. His tenacious nature also kept him running marathons in spite of health challenges.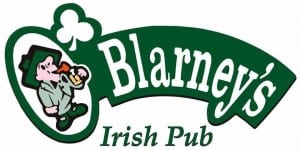 Rawls was in the ROTC while attending Oregon State University. He graduated as a U.S. Air Force officer during the Vietnam conflict. He was based in Thailand for a year, where he flew EB-66s, a two-engine airplane filled with all kinds of electronics for flying reconnaissance and jamming radar frequencies.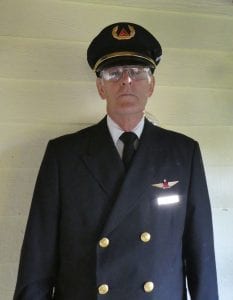 He ran short distances while in the service because "if I got shot down, I wanted to move a long way and fast."
When Rawls returned to Oregon in 1971, he married his sweetheart, Ann. They moved to Georgia for a new assignment and a year later transferred to Beale Air Force Base near Yuba City, California where he flew KC-135 planes, airborne tankers for refueling spy planes.
Two of the Rawls' five children were born in California and the others were born in states where he was transferred. He has one son, four daughters and nine grandchildren.  Rawls moved his family to South Dakota after he got his master's degree from the Air Force Institute  of Technology.
In September of 1988 Rawls retired as a major from the military at the age of 44. He was too young to quit working, so he worked for Pan Am flying short hauls around New England until the airline went out of business. Then he was hired by Northwest Airlines and flew in and out of Minneapolis in DC-9s. When he started flying 757s to Detroit, the Rawls family moved to Michigan to be closer to his home airfield.
Rawls remembers a day trip from Detroit to New York on a beautiful, clear morning in September of 2001. "I didn't make it back for four days," Rawls said. "We landed at LaGuardia Airport in New York eight minutes before the first plane went into the Twin Towers."
Rawls' daughter was in college at the time and was watching the morning news. She called her mother. "Where's Dad?" she asked.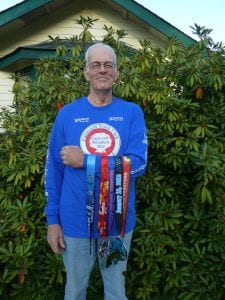 "Oh, he's at work," Ann said.
"Where?" the daughter asked.
"To New York."
His daughter started crying when she realized he could be on a hijacked plane and had to explain to her mother what was going on. Ann called one number after another until she reached the chief Northwest pilot. He assured her that all Northwest pilots were on the ground and safe.
"It was rather nerve racking for her," Rawls said. "I knew I was safe, but she didn't."
Rawls' plane was grounded and searched twice because of bomb scares. With no passengers and no flight attendants, Rawls and his crew went to the maintenance crew's lunchroom and watched television. "This was real, true life TV from New York," Rawls said. "It showed things they edited out later."
After four days of cancellations and making do with the supplies in their flight bags, Rawls and his crew finally got back into their plane. "We took off and climbed a few thousand feet, and then air traffic control turned us so we were looking straight down at the Twin Towers. It was still burning and I thought, 'Why would they do this?' That's seared in my mind."
A long-standing rule kept pilots older than 60 from flying. "I wasn't ready to quit so when I turned 60, I started flying as a flight engineer," Rawls said.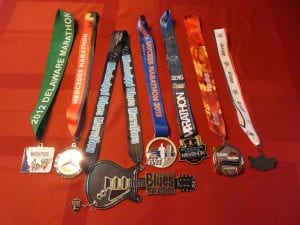 He mostly flew in cargo planes from Anchorage to Asia, so he and his wife moved to Washington to be closer to the Seattle Airport. Then the rule changed again and he was allowed to fly until 65, but a merger between Northwest and Delta did away with his job. Thanks to an early retirement package he was able to retire on December 31, 2009.
That's when the doctors discovered his heart valve wasn't closing correctly. He had open heart surgery that fall. Four years later it had to be redone.
The surgery didn't end his running, however. Starting in 1979, he ran the Black Hills marathon every year for 22 years, except the year he clipped the major tendon on his knee when cutting firewood.
While waiting for his second heart surgery, Rawls asked the doctor, "If you are going to delay my surgery, can I go run a marathon?" The doctor said, "Sure, but you're going to be tired." He said, "I'm always tired after a marathon."
He now has 72 marathon ribbons, two shy of his age, and has run marathons in all but four states.
A few years back, Rawls got bored while his wife was away helping a daughter at college. A neighbor suggested he substitute teach. As he filled out the required paperwork, he learned he needed a copy of his high school diploma. Rawls skipped his senior year and his transcripts were destroyed in a flood so there was nothing to prove he had even gone to high school. A note from the district had to do.
Substituting can be challenging, but Rawls is up to it. He remembers a math class he tested on proofs. Half of the class didn't even try. The next day he took the class through the test step by step.
Years later he ran into two girls who were in the class and remembered him. "We were so impressed because the math teacher was getting ready to retire and couldn't have cared less," they said. "You actually cared whether or not we learned what we were supposed to learn."
"I've never stopped learning," Rawls said. He has about a thousand books in his home library and hasn't read all of them yet. With fruit trees and a garden to care for, grandchildren to visit, volunteer work in the community and service in his church, he has plenty to do. "I'm staying busy," he said.
That's clearly a lifelong habit.