Parents, are you looking for a way to keep your kids active and off those screens? Yo-yos are full of nostalgia and date all the way back to the Greeks in 440 B.C. Recently, there's been a resurgence of the once widely popular pastime of the 1960s – now with a modern edge. Today's yo-yoer is called a "thrower" and the intricacy of the tricks they perform is astonishing.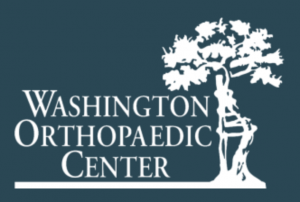 Twelve-year-old Sterling Carper recently won the Lewis County Youth Talent Show with his gravity-defying yo-yo routine. He bought his first yo-yo on a whim when he was nine. He had some cash to spend and his dad, Nick, took him to Toys R Us. There he found a metal yo-yo on the nine dollar rack, but when they got to the register it was really forty dollars. His dad bought it for him anyway. Sterling says he still has that yo-yo in his collection which now numbers at thirty-one.
"I just thought it was cool," he says. "There are so many different ways you can mess with it. It's really a lot of fun."
While watching Sterling's impressive yo-yo skills, it's hard to believe your eyes. This is not a yo-yo routine with simple up and down or walk the dog tricks. Sterling manipulates the yo-yo to do things you could never imagine and makes it look easy.
"It's a very good alternative to video games," says Sterling. "I still play games, just not as much. I am never really bored; there's always something to do."
Technology does help Sterling with his yo-yo. He watches videos of his favorite throwers to learn from. He also uses an app his dad put on his phone called Yo Tricks. "It really helped me at first," he says.
Sterling tends to draw attention while performing his yo-yo tricks that appear to defy physics. "I pretty much carry my yo-yo or kendama all the time," he says. He doesn't usually get in trouble when throwing, although in fourth grade his teacher thought it was distracting the other kids. "My teachers let me do it now, just not in class," he says. "Classmates think it's really cool and extraordinary and different. I haven't met anyone who didn't like it."
With the $250 he won at the talent show, Sterling bought a new skateboard and has some money left over for a new kendama or yo-yo. "It was different from competing," he says. "It wasn't as nerve-racking because people don't always see it. I got to just have fun and show them. At competitions, everyone knows what they are doing so it makes you a little more nervous."
Sterling earned seventh place at the Pacific Northwest Regional Yo-Yo Championship this last February in Seattle. He also placed ninth at the Idaho State Yo-Yo Championship. He's considering competing in the Washington State Yo-Yo Contest. "Seeing where you place at the end is always fun," he says.
Being onstage has helped Sterling gain confidence. "Everywhere is different; when the lights are blinding it is hard to see the yo-yo," says Sterling. "I'm not as nervous now as when I first started competing." Sterling has his yo-yo in hand from two to four hours a day. "I practice until I get it perfect," he says.
Sterling's advice to others who might be interested in the sport is, "Do it – It's fun. It's not an experience you will have very often, being on stage. It's great because other people can learn from you. I have helped others get into it and start to learn the basics. You have to first learn to throw it down and bring it back."
Future goals for Sterling include trying to get a sponsor and move from novice to professional. He says maybe one day he can design his own signature yo-yo.
Sterling and his mother Anna started South Side Throwers Yo-Yo Club to promote the sport and get other local kids involved. "We want to put the skill out there a little more," says Sterling. "You don't see it very often. We meet up and trade tricks. You can really learn from other's people play style and build off the tricks you learn."
Sterling is compelled to spend endless hours on the simple toy by the expressive possibilities of throwing. "The creativity is the best," he says. "There are so many different things you can do. The combinations are endless. You can always learn something new. When you finally do learn something new it feels really good."
And Sterling has learned more than an enchanting skill with his yo-yo. "The one thing I have learned from throwing is how to not give up. It would have been easy to give up," says Sterling. "It's taught me confidence."