Centralia College put the final touches on its 2017-2018 athletic year by handing out awards at the 22nd Annual Sports Recognition Night ceremony. Sophomore women's soccer player LeAnn Phanakhone and sophomore baseball player Wes Kuzminsky were named sportswoman and sportsman of the year, respectively, by Centralia College's Sports Programs Office.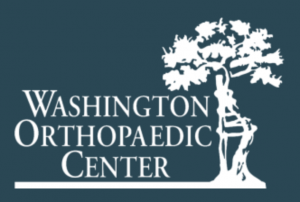 The Blazers also recognized 11 student athletes who won the Northwest Athletic Conference (NWAC) Academic Excellence Award for maintaining a 3.25 or better cumulative grade point average. It marks the highest number of recipients for the college.
In addition, Liisa Preslan was honored as Booster Club Fan of the Year and Julia Johnson was named to the Sports Hall of Fame Roll of Honor, while Community First Auto Center received Booster Club Member of the Year.
Phanakhone, a midfielder, led the women's soccer team to a 5-10-2 overall record and a 5-7-2 mark in conference play. She was one of three players to start all 17 matches for the Blazers this season, along with Adna High School graduate Kelsey Aselton and Mary Richardson.
Phanakhone led the squad with 21 points and 8 goals this season. She also registered 5 assists, which tied Joslin Lindsay for tops on the team.
"LeAnn was one of the best players regardless of gender that I have ever had the pleasure to coach in my 23 years of coaching. She is kind, strong, sweet, a great player and even greater person," said Centralia College head women's soccer coach Horst Malunat. "Whenever the team needed (her) she was always there. The magic thing about her is she is a great player and she makes her teammates better. The best thing as a coach was being able to be a small part of her life. She was a big part of our brand new program which was started on 2016. She deserves all the accolades she gets and is very humble."
One of Phanakhone's top performances during the season came on April 23 at Grays Harbor when she scored two goals to help the Blazers to a 4-0 road victory. She finished her Centralia College career by scoring a goal and adding an assist in the Blazers' 7-0 win over Green River in their season finale.
In addition to her accomplishments on the field, Phanakhone was also named to the NWAC All-Academic team. She was joined on the list by teammates Richardson, Sidney Rees and Keely Thomas.
Aselton, Richardson and Stefani Cifuentes were name to the NWAC Women's Western All-Region team, which is comprised of players who were not selected to the NWAC All-Star teams and were nominated by their coaches for contributions made during the season, both on and off the field.
Kuzminsky, a graduate of Toledo High School, helped Centralia advance to the NWAC playoffs and was named to the first team of the 2018 NWAC Baseball All-Stars Western Region team as a utility player.
As a pitcher, Kuzminsky appeared in 17 games, posting a 5-2 record with a 3.45 ERA. He registered 30 strikeouts over 28.2 innings of work, while collecting two saves.
Kuzminsky finished with a .278 batting average with 11 RBI and a home run. He had multiple hit games in four out of the 10 games. He received an at bat with his top performance coming in a 7-4 win over Grays Harbor College when he went 3 for 4 with a double and scored twice.
Kuzminsky was joined on the 2018 NWAC Baseball All-Stars Western Region first team by freshman teammate Colton Titus.
Kuzminsky, along with sophomore pitcher Sam Chapman, was also a member of the NWAC All-Academic Sports team.
Freshman Dakota Brooks, a graduate of Pe Ell High School, was named the 2018 NWAC Softball All-Stars Southern Region Most Valuable Player.
Brooks tied for the conference lead in home runs with 20 and was third in RBI (79) and sixth in batting average (.500) as the Blazers went 24-20 and advanced to the NWAC playoffs. As a pitcher, Brooks went 13-10 with a 4.52 ERA, fanning 86 batters with five shutouts and two saves.
Centralia also had freshman outfielder Britzy Hockett named first team and freshmen Shelby Levang (infielder) and Jayden Benson (outfielder) receive second team honors.
The Blazers had four members of its softball team receive NWAC Academic Excellence awards, including Toni Cloud, Mikayla Deffenbaugh, Mikayla Kanawyer and Keeley?Shea Salazar.