All for Norway is a reality television show in Norway featuring Norwegian-Americans. Cast from all over the United States, immersion into Norwegian traditions and culture is the basis of the show. The twelve contestants are there to learn more about their Norwegian ancestry and for the chance to win $50,000 and to meet their living Norwegian relatives.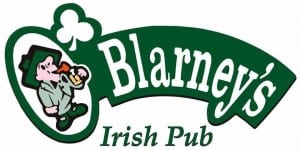 One local woman, Madrona DeLong, was recently on season eight of All for Norway. It was the experience of a lifetime. Her adventures took her from Oslo to the land of the midnight sun in the Arctic Circle. She engaged in the culture from wearing a traditional bunad on Syttende Mai to sailing on a pirate ship in a beautiful fjord.
Madrona shares, "My favorite part of Norway was the people. In the time I spent off camera I was able to experience the culture, the food and the pristine landscapes with locals from the south to all the way north. The people of Norway exude hospitality and generosity. My time there made me so very proud to come from a strong Norwegian-American background."
Part of the show's experience was to imitate some of what the contestant's ancestors went through when they left Norway for the United States, including leaving family behind. Madrona recalls, "I think the hardest and most mentally challenging part of the whole experience was being away from my children and husband for two months." When the show finally aired, Madrona was able to share some of her time in Norway with her family and friends. She says, "The most surreal experience was watching myself on the show. I had never realized how many facial expressions I made."
Madrona lives on a small farm in Tenino with her husband Curtis and six children. The couple loves sharing how to live in a more sustainable way with others in the community. Their project, The Backyard Homesteader, has a mission of strengthening communities with hands-on education about growing your own food on a small-scale. Gardening and raising birds and other livestock is just a way of life for this large family.
Madrona says she learned how to garden and put up food from her mother. "We always had big gardens, seems like three acres at least. And mom canned everything from carrots to pickles. We foraged berries for jams and my dad always hunted and fished, providing as much wild food as possible." Madrona shares these traditions with her family and others, as well as Norwegian customs she learned from her mother, passed down thru the generations.
One of Madrona's most beloved memories while on the show was in week four when she was able to visit the dwellings where her ancestors had worked and lived for 350 years as master blacksmiths in Tvedestrand before her great-great-great grandfather left on July 4, 1949 for Wisconsin to farm. "It was an overwhelming experience, the apple trees and flowers were blooming and reminded me of the Pacific Northwest so much," Madrona recalls. "Seeing the stair boards worn by my family and the handrails polished from use for over a hundred years was humbling, to imagine leaving everything you had ever known to a new land. They were tough people. I know some of my strength comes from them."
The same day, Madrona was able to fulfill a promise she had made to her dying mother, Corlee, five years earlier. From the local marina, a fisherman took her to the end of the Tvedestrandfjorden, passing picturesque islands with sheep farms. In between the North Sea and the Baltic Sea, Madrona spread her mother's ashes in the waters of their ancestors. Madrona shares, "There is something really powerful in going to the place where your family comes from, full-circle, to lay the person you love the most to rest."
Madrona encourages other Norwegian-Americans to consider trying out for the show. Typically cast in the fall and winter, auditions are through Chicago based O'Connor Casting. Madrona decided to audition for the show in Seattle in October of 2016. She then went to Chicago in February of 2017 for a second audition. In April, she traveled to Norway for eight weeks after a few days in New York.
Many of the contestants have hailed from the Pacific Northwest including Olympia and Portland. Madrona shares, "I think this show gives a great opportunity for people of all ages to experience things even Norwegians do not get to experience. It truly is one of the most transfixing places on Earth and I have made lifelong friends in this journey of a lifetime." Contestants need only have a little bit of Norwegian ancestry. They must be age 18 or over and have not traveled to Norway before.