The Gifford Pinchot National Forest is one of our nation's oldest national forests and now encompasses 1,312,000 acres. A vast number of Washingtonians have visited the Gifford Pinchot National Forest, and may have wondered who Gifford Pinchot was.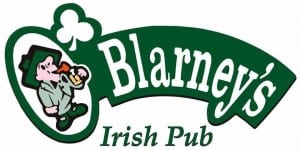 Gifford Pinchot accomplished some spectacular things in his lifetime, but it was his work as a forester and conservationist that earned him the honor of having a national forest named after him. Pinchot was born on August 11, 1865 in Simsbury, Connecticut, to a well-to-do family. When Pinchot was a young man his father, who had made part of his fortune from questionable logging practices, suggested he become a forester, perhaps as a way to make amends for past mistakes. According to foresthistory.org Pinchot stated, "I had no more conception of what it meant to be a forester than the man in the moon, but at least a forester worked in the woods and with the woods – and I loved the woods and everything about them . . . My Father's suggestion settled the question in favor of forestry."
However, study as a forester was not offered in the United States at the time, nor was it an established career path. After graduating from Yale, Pinchot turned to Europe to pursue the subject of forestry and attended school in Nancy, France.
On his return, the well-connected Pinchot spent time working as a forester on the Vanderbilt estate. He also joined the National Academy of Sciences National Forest Commission in 1896 and was asked by Grover Cleveland to help develop a plan to manage the West's forest reserves. He became a member of the Boone and Crocket Club, an early conservation society founded by Pinchot's friend, Theodore Roosevelt.
Pinchot soon became chief of the Division of Forestry that later became the United States Forest Service in 1905. Pinchot served as the first chief of the Forest Service until 1910.
Looking at the trajectory of Pinchot's career in forestry, it is evident that he had a special way of viewing the nation's forests. In Gifford Pinchot's book "Breaking New Ground" he wrote, "When I came home, not a single acre of government, state or private timberland was under systematic forest management anywhere on the most richly timbered of all continents . . . When the Gay Nineties began, the common word for our forests was 'inexhaustible.' To waste timber was a virtue and not a crime. There would always be plenty of timber … The lumbermen … regarded forest devastation as normal and second growth as a delusion of fools." ()
But Pinchot did not believe in inexhaustible resources, but rather that the future prosperity of our nation depended on proper management.
Pinchot went on to write in Breaking New Ground, "Without natural resources life itself is impossible. From birth to death, natural resources, transformed for human use, feed, clothe, shelter and transport us. Upon them we depend for every material necessity, comfort, convenience and protection in our lives. Without abundant resources prosperity is out of reach." (page 505)
According to "The Big Burn" by Timothy Egan, Pinchot envisioned that management of the forest reserves should include small scale logging by family run timber outfits; a practice he believed would benefit the most working people. And that logging, as a rule, should be a peripheral part of the forest service; the core of its mission to preserve the forests for the benefit of all Americans. In 1937 Pinchot came west to view the forests and the work of the modern chainsaw and large logging syndicates. "Absolute devastation," Pinchot wrote in his diary. "The Forest Service should absolutely declare against clear-cutting in Washington and Oregon as a defensive measure." (page 272)
Planning your Visit to the Gifford Pinchot National Forest
Gifford Pinchot wrote a "Primer of Forestry," an easily digestible book that details the life of a forest. In Chapter IV he lists the "Enemies of the Forest," which include man, grazing, fire and trampling. It is important when visiting to be aware of your impact on the forest. The seven principles of Leave No Trace are a wonderful guide for how to properly visit a national forest and include how best to minimize trampling and the spread of fires.
The Cowlitz Valley area of the Gifford Pinchot National Forest is based in Lewis County. I asked Jack Thorne of the Forest Service for advice on how best to enjoy the area in a way that would make Pinchot proud.
"Visitors to the National Forests often ask for the best, most popular places to visit for their weekend foray away from the city," explains Thorne. "Unfortunately, they are often disappointed by high-traffic, dusty roads or hundreds of other visitors who came to visit the same, most popular sites. For those who might want to see more nature and fewer people there are options in Lewis County."
Visitors should be aware that many gravel forest roads are maintained for high clearance vehicles only and may have potholes, wash-boarding and lots of dust when dry. Remember to drive defensively at all times. The heaviest use occurs from Friday through Sunday. Hikers and campers can have fewer encounters and more campsite choices if they can visit from Monday through Thursday. If you have the option, planning your visit after the Labor Day Holiday avoids the summer rush and allows you to enjoy cooler days and evenings. Starting in 2017, permits are required for personal-use huckleberry picking. Permits are free and available only online.
For maps and more information about the Gifford Pinchot National Forest, please visit the US Forest Service website.