There were the typical get-to-know you's and introductions to new teammates. Then there was the other introduction coach Don Bunker had to make at the first bowling practice for W.F. West High's new bowling team – the basic, "This is a bowling ball."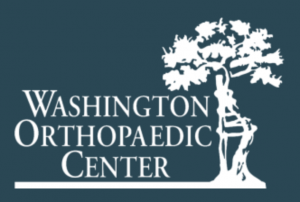 But Ashley Werner, a senior who is bowling for the first time in her life, is a quick study. In a recent win against Tumwater, Ashley rolled a team-best 165, leading her team to victory.
"I just started bowling this year," Ashley said at a recent practice at Fairway Lanes. "I bowled maybe a few times with my family before."
But with some constructive coaching and some dedicated practice, Ashley is averaging 157 bowling, tops on her team.
"Our coaches give us great coaching," Ashley said. "With their coaching and me practicing every day, I've showed a lot of improvement. Actually, before I didn't think bowling was that technical of a sport. But there's a lot to it."
Just two months before the season started, Ashley decided she'd give bowling a shot during her last year of high school. Last spring, Ashley turned out for tennis for the first time and ended up playing number three doubles for the Bearcats. Again, she overcame inexperience with determined practice. That commitment to hard work is paying off again during bowling.
As she's listened to her coaches, Ashley learned an important ingredient to bowling. Finesse and control are more important than power, than swinging and throwing hard.
"I think control is definitely more important," Ashley said.
That was obvious as Ashley bowled six strikes in her win against Tumwater. Four more strikes and she would have had a perfect 300 game.
"I love bowling," Ashley said. "It's a sport that I can do for the rest of my life. And it's something everyone can do. I was really happy when I heard that we were starting a bowling team."
For about four years, W.F. West had a boys and girls club bowling team. When it was announced earlier this year there was going to be a girls varsity bowling team for the first time, Ashley was among the eager ones ready to turn out.
"I'm involved in theater, but when I heard there was a bowling team I thought, why not join?" Ashley said. "Our team has definitely bonded a lot. It's a great group of girls."
Bunker has 22 girls on the team, making them one of the largest bowling teams in the 2A Evergreen League.
"They really work hard," Bunker said. "They're motivated. They take it serious."
And this first-year team has gotten some boisterous fan support.
"When we did our jamboree, we didn't know what to expect," Bunker said. "We went to Vancouver and there must have been 200 people there. Someone came and sang the national anthem. It was pretty exciting."
Bunker is not a rookie to coaching. He's coached the Bearcats' baseball team for about 25 years. And there's a sophomore on the bowling team that he knows. That's Ellie Bunker, his niece.
"It's great," Don Bunker said about coaching his niece. "I've coached her a little bit with fastpitch, too."
Ellie has another relative on the coaching staff. That's her grandpa, Rich Bunker, who is Don's father and is the Lewis County Bowling Association president. Ellie has bowling in her blood.
Also on the coaching staff is Bob Spahr, who is like Mr. Bowling in Chehalis. Bob and Rich have both been inducted into the Lewis County Bowling Association's Hall of Fame.
"It's really nice," Ellie said when asked what it's like having her uncle and grandpa coach the team. "My grandpa helps out, too. We practiced over the summer a little bit."
That head start has helped. Ellie has a 147 average bowling, second best on the team. When she was in fourth grade, Ellie got her first introduction to bowling, participating in a league for a year. Then she stopped bowling until last summer.
While she's only a sophomore, Ellie has already proven she has the athletic talent to do well in bowling. But that doesn't come as a surprise. Last spring as a freshman, she started at second base for W.F. West.
Through repetition and instruction from her coaches, Ellie, like Ashley, has picked up bowling quickly. Besides her success on her high school team, Ashley has had a more personal victory. She beat her dad. "Yes, I have beaten him," Ashley said with a giggle. "He used to bowl in a league. He's bowled his whole life."
And now Ashley has the family bragging rights. It's come through hard work. But hard work has been a common theme for these Bulldogs in their first year as a team. Don Bunker has made sure of that.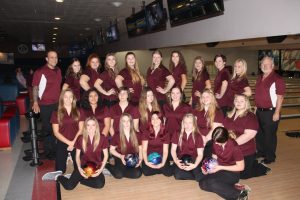 "Every week we have competitions so girls establish an average," Bunker said. "The top four bowlers both for varsity and JV are determined by their weekly practice. So, we set up these competition days, two a week where they can establish an average."
All the varsity players average between 130 and the 150s.
"There's constant competition," Bunker said.
And that helps push each player to improve.
"They're not here goofing around," Bunker said. "They come down here and ask questions. They want to do better. The improvement has been incredible and we've still got a long ways to go."