On the volleyball court, they're fighters, driven to win. Off to a 10-0 start, these red-hot Napavine Tigers are determined to make a return trip to the state volleyball tournament. But there's another challenge these Tigers have faced and beaten – the classroom. Abbi Music, a senior and a two-year starter, has a 3.927 GPA. She's never got anything lower than an A-minus. Molly Olson, a two-time league MVP, hasn't forgotten the classroom either. She has a 3.77 GPA.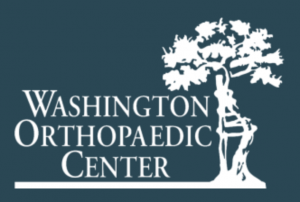 Over the years, Olson has had a not-so-subtle reminder about doing her homework.
"I'd get in trouble at home if I didn't get good grades," Olson said with a smile. "I have to get it done."
Even in grade school, her parents were asking if she had homework.
"Yes. Every night," Olson said. "Even now my parents say, 'Do you have any homework?'"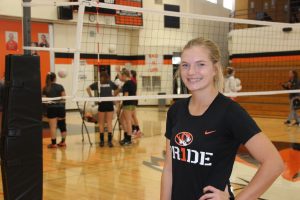 The TV doesn't go on until homework is done.
"These girls are very dedicated to whatever they do," said Monica Dailey, the Tigers head volleyball coach. "They always do their best."
And this first-place team isn't made up of one-sport stars. Olson turns out for volleyball, basketball and track and excels in all three. Melissa Lee does volleyball and basketball and excels at both. Music plays volleyball and fastpitch, pitching for her team.
"She does amazing there too," Dailey said about Music. "Molly and Melissa play AAU basketball and do well. Abbi is select fastpitch also."
For this talented Tiger volleyball team, there's a perpetual question their coach asks. How can they get better? So, whenever Napavine gets a comfortable lead and is cruising to another victory, Daily looks to her bench and subs in backups, giving them valuable playing time.
But that also means sitting starters. For some teams, that could lead to a frustrated starter plopping onto the bench. That's not the case for these Tigers. "They're excited for the other kids to have an opportunity to play," Dailey said. "They don't hold it against me. They don't hold it against the kids replacing them. They understand that for us to make it to the end and to be successful the whole season, these kids who don't have a lot of playing time need to have those opportunities when we can give it to them."
If a starter goes down with an injury, then that backup player has to be ready to step in.
"They have to be ready," Dailey said. "These girls understand that."
Winning comes first on this team that knows how to win. Lee, another senior and a three-year starter, said her team puts team first, not individual achievements.
"I think it comes from everyone just knowing that they want to better the team," Lee said at a recent practice. "If something were to happen to a starter, we know that they can go in there and they're going to do everything they can to help us."
As a two-year starter, Music knows the song. As an outside hitter, she knows what to do when her team is in a rally on the court. "Her strengths are she reads the ball really well," Daily said. "She also reads the opponent's defense really well. She can either hit really hard or she can shoot the ball or tip the ball into the opponent's hole."
Music adjusts to the challenge. Sometimes a player always looks for the slam or the bump. Music adjusts to whatever the defense is giving her.
In the middle of the Tigers' lineup is Lee. With her aggressive, shot-blocking play, she's an opponent's nightmare. "She's an exceptional blocker," Dailey said. "She's got really long arms and she uses them to her advantage. She gets to balls you think are going to get by her then all of a sudden they're blocked."
On defense, Lee covers a lot of floor because she's so tall and her arms are long. She's like the fire department – always ready for action. "You think a ball is going to sneak around her and then all of a sudden she's there and she's getting it," Dailey said.
Another key to Napavine's success has been Olson, a senior with gusto. Olson doesn't understand the word "coast." She always keeps her foot on the throttle. Her aggressive, no quit play hasn't gone unnoticed. She's been named the league MVP the last two seasons, leading the Tigers to the playoffs.
And she's not a one-sport star. Olson is also all-league in basketball and went to state in track, winning the triple jump. But Olson doesn't like talking about her achievements. "She gets embarrassed by success," Dailey said. "This year we've been working on letting her know it's okay to celebrate success."
Dailey is no rookie to the challenges of volleyball. This is her 13th year as Napavine's head volleyball coach. Dailey is a graduate from Napavine High School and she played volleyball for the Tigers. One of her high school teammates was Lee's mother. "This is where I was raised," Dailey said. "K through 12. I have a lot of pride in that."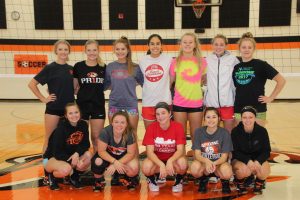 Before these Tigers take the volleyball court, before they smack that game winner to the floor, they smack … or eat … together. Before every home volleyball game, these red-hot Napavine Tigers go to a teammate's home and eat dinner.
These Tigers who are off to an impressive start aren't only teammates. They're also buddies, friends on and off the court. That tie, that bond, tightens their commitment to winning. Nobody wants to let down a friend.
"Yeah, we're good friends," said Music, who wants to be a nurse one day.
Those pre-game dinners, friendly get togethers at a teammate's house with dinner cooked by a teammate's parent, have two purposes – they bond the players and build the team. And they are also fun.
"I feel so close to them I wouldn't have a problem talking with them if they needed something fixed," Music said. "Where can they do better?"
It's a question these Tigers are asking themselves all the time. Whether they're playing sports or studying in the classroom.