In the summer of 2015, Nancy Keaton's friend Nikki McCoy mentioned to her that a new media platform, LewisTalk, would be launching in October — and suggested she might be interested in writing for it.
Nancy, who has worked at Centralia College for thirty years as a program manager in Child and Family Studies, was intrigued.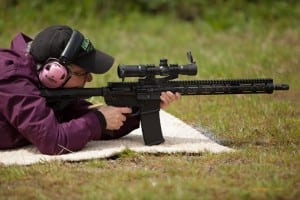 "There are things I wanted to share about the area," she says.
Nancy has been writing for LewisTalk ever since, where writers craft positive stories about people, businesses and organizations doing good things in Lewis County. Businesses strategically brand their products and services to the community, integrating their brand within these articles to reach a target audience, grow their brand, and measure results.
Nancy grew up in Oregon. When she came to Centralia in the 1980s, her father told her she had relatives in the area, and to look them up.
"Go to the museum, and see if they can hook you up," her father told her. So she went and asked for information on the Black family (Nancy's maiden name).
She got a call back from Lois Keen — who was one of Nancy's relatives herself! Lois began telling Nancy about other relatives she had in the area.
This still happens every once in awhile," Nancy says. "Someone will say, you know, that's a relative of yours. Even one woman, who I became very good friends with, showed me a picture and it turned out her great aunt had married my great uncle. It's a special place to live."
Writing articles for LewisTalk helps Nancy share the stories of the community. "I enjoy writing articles about this area," she says. "I'm not someone who's into makeup or fashion, for example, but I enjoy writing about hunting and shooting."
Specifically, Nancy mentions that the favorite story she's written is Dolly Hughes: A Lesson on Facing Your Fears. "Every time I think about avoiding something just to stay in my comfort zone, or because I'm scared, I think of Dolly," Nancy says. "She learned to shoot, even though she was afraid of guns. She taught me that I should never stop learning or trying new things."
Other articles that Nancy mentions as a highlights include her article on the Centralia Square Grand Ballroom and Hotel and her article on bronze sculptor Jim Stafford,
"What I really enjoy is when people suggest stories," she says. "Right now I'm working on some behind-the-scenes stuff about the people who make the community go."
 Write for LewisTalk
Interested in writing for LewisTalk? Join our team of paid, professional writers who live, work and play in Lewis County. To learn more, please contact submit@lewistalk.com.
LewisTalk is a digital media company sharing positive stories about people, places and businesses in Lewis County. LewisTalk offers content marketing and online options to advertise in Centralia, Chehalis, and beyond. Advertise with LewisTalk to reach your target market, grow your brand, and measure results.