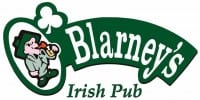 LewisTalk.com launched in October.  Over the past three months, we have published more than 60 positive stories about what it's like to live, work, and play in Lewis County.  Our writers look back on their favorite articles and comment about how these interviews have impacted their lives.
If you have an interest in joining our writing team, email submit@lewistalk.com.
Sara Alvarado
My favorite story from the year was the story about
Rebecca Staebler and Hubbub
. The more interviews I conduct the more I hear her name come up. She is an inspiration and a positive force within the community.
Nancy Keaton
My favorite story was Dolly Hughes: A Lesson on Facing Your Fears. Every time I think about avoiding something just to stay in my comfort zone, or because I'm scared, I think of Dolly. She taught me that I should never stop learning or trying new things.
Nikki McCoy
The story about Rose Bowman was the first LewisTalk story I read. And it made me happy for many reasons. One, I know the author and was glad to read her voice on the page. Two, I was stoked to see the Talk platform growing. We have such a unique platform and it made me proud that we can now service our neighbors to the south. I truly believe the work we do as writers, editors, and marketers is a service to our community and I am grateful to see stories shared and businesses grow. Third, Rose's story was super inspiring. What a badass woman! It made me think of things I wouldn't have otherwise, and it was cool to learn about our neighboring Rotary club.
Marlee Riggin
The article I wrote on Santa Lucia is my favorite so far.  Justin Page showed me what it means to go to the source in providing a product people want and enjoy. He cares that every person in the supply line of something as simple as coffee, loves the part they play and makes a decent living doing it.