Born in Cincinnati, Max Vogt moved to Lewis County in 1987, lured by the reasonably priced property values and the desire to operate a farm. After five years, Vogt realized that farming wasn't his passion.
"I was 30 years old and decided to hang out my real estate license with a small, local real estate company," says Vogt, who had been a successful real estate broker in Cincinnati.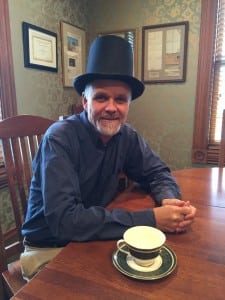 In 1996, when the owners of the real estate company Vogt worked for in Lewis County retired, he decided to buy the business. His purchase price included the furniture and signs and he inherited a few employees as well. Betty Gaudreau, one of the original owners, continues to work for Vogt today. "Her pioneer family homesteaded in Lewis County. There are streets named after her kids," says Vogt in appreciation. "She still comes to work every day."
The business grew consistently, and in May 2001, Vogt bought the Windermere Real Estate franchise, naming the business Windermere Centralia.
"I realized, after I bought the Windermere franchise, just how great the company is," says Vogt. "It's completely built on trust. I've never been audited or asked any questions. The owners just trust that I will send them an accurate check monthly." Windermere told me that if we didn't trust you and respect you, we wouldn't have recruited you."
In 2005, Vogt undertook a major renovation project to restore a historic home in Centralia. The $500,000 project took less than six months.
"When my renovation project was complete, I brought 18 full-time jobs to downtown Centralia," says Vogt proudly.
"Windermere Centralia survived through some of the hardest times in real estate history," he adds. "While renovating the building into a commercial space may not have been the best financial decision at the time, I love what I do and I love my agents. I wanted to create a beautiful space for their work."
Today, Windermere Centralia employs about 20 agents, each working at a beautiful desk inside the historic home. "I want to create the best office environment, best compensation and best education for real estate agents," says Vogt.
"Windermere is built on trust, honor and community service," he adds. "Windermere owners believe that if their agents are happy first then everything else will fall into place."
Vogt enjoys hiring agents that are new to the real estate industry. He mentors and trains the agents to become prosperous.
"Real estate is one of the most entrepreneurial careers that you can have. Every day is a job interview," explains Vogt. "I love the diversity of my agents. I respect their differences and their individual businesses." 
"Everything that I have asked of my agents to do with me they have done enthusiastically," he continues. Windermere Centralia has been a long-time sponsor of Music in the Park — picking up trash and tidying the park after the popular concerts. When the city discontinued the summer event, Vogt turned to sponsoring Centralia's classic 4th of July parade.
"Most people don't realize that real estate agents usually only have four days off per year — Thanksgiving, Christmas, New Years Day and 4th of July. Every other day they are expected to work. My agents commit to participating in the 4th of July parade, on one of their most valuable days off. I am so proud of how they get involved in the community," adds Vogt.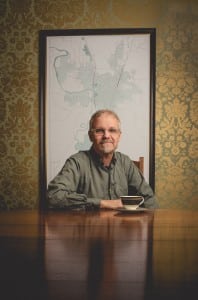 Community service is such a large part of the Windermere philosophy that all 300 offices close for one day in June to volunteer in their local areas. Vogt explains that Windermere Centralia has spent time cleaning Borst House and other park and garden projects around Centralia. The local real estate team has also restored the cemetery plot of Lewis County's founding father, George Washington.
Most recently, the Windermere Centralia agents have opted to combine their community service day with Windermere Foundation dollars to buy backpacks and school supplies. The backpacks are filled and then delivered to local schools to help disadvantaged kids get off to the right start to the new school year.
"Windermere Centralia agents are tenacious. Their work ethic reflects a spirit that no matter how hard something is, they will never give up," he says. "They will continue to work hard and won't abandon Lewis County."
Vogt stresses that the Windermere Centralia's business is built on relationships. "Most of our business comes from repeat customers," Vogt proudly shares. "These are people who already know, like and trust us, and it's very exciting to be a part of this company."
Visit Windermere Centralia at 411 West Main Street in Centralia or online at www.lewiscountyrealestate.com.
Sponsored