Providence is upgrading options when it comes to women's care in Lewis County. Now with the addition of two new 3D mammography machines at the Providence Imaging Center in Centralia, women no longer need to travel out of the area for an advanced mammogram. With 3D mammography, Providence can offer high-quality imaging to women, with the additional benefit of more comfort while under compression.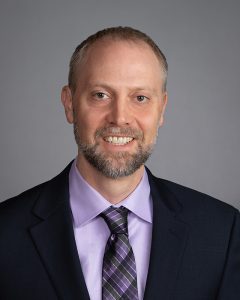 "At Providence, we are always excited to bring the highest level of technology to the community," says Chief Medical Officer Dr. Kevin Caserta. "We are absolutely committed to continuing to expand as necessary to meet the need of our patients in terms of staffing and providing care."
Patients can schedule mammography on one of the two, new machines by calling 360.330.8880 to reach the Providence Centralia Imaging Center located at 908 S Scheuber Road., Suite A in Centralia.
What is 3D Mammography?
A conventional mammogram creates a two-dimensional image of the breast from two X-ray images of each breast. Three-dimensional mammography creates a 3D picture of the breast using X-rays. Several low-dose images from different angles around the breast are used to create the 3D picture.
According to a study published by the journal JAMA Oncology, breast cancers found with 3D mammography were more likely to be small and node-negative (meaning they had not spread to the lymph nodes) compared to breast cancers found with standard digital mammography.
Advantages of 3D Mammography
Screening with 3D mammography reduces recall rates — that is, the number of times women had to schedule follow-up appointments because of a suspicious area. Recall rates are 40% lower with 3D mammography compared to conventional 2D digital mammography.
With two high-tech 3D mammography machines, there is also an increased number of patients that can be seen. With just one 2D machine, 4,289 mammograms were performed in 2020 at Providence. Once at full capacity and staffing, the schedule will now handle double the number of mammograms per day depending on the type of exams being performed (screening or diagnostic).
Not only are the patients excited about the new 3D mammograms, but Providence's radiology group is also pleased about it. "We are using Hologic for the units, which is considered to be the gold standard vendor," says manager of Diagnostic Imaging Services Patrick Dorsey. "Our general surgeons are also ready for this. It's a big, big difference in imaging, and it's going to do justice for our community."
The radiologists have a new reading station, increasing efficiency overall with sharper images and seamless workflows. With the new technology, doctors can rotate the image in a three-dimensional way to see masses, and the high-resolution screens make them much more visible.
What does that mean for the patient?
The scan itself takes the images as it rotates over the patient providing 3D views from various angles. "The imaging tube is moving for the whole exposure," says Dorsey. "Images from multiple patient positions provide thorough, overlapping information."
3D mammography has a scan time of about only 3.7 seconds under compression per exposure, with reduced radiation exposure. There is also a much more comfortable curved paddle used. These scans, called tomosynthesis, provide a large amount of information in a very small amount of time.
"We are excited to be able to provide an additional service to our community, meeting the needs of the women in Lewis County specifically and furthering the mission of Providence," says Dr. Caserta.
Screening and Diagnostic Mammograms
According to the American Cancer Society, it is recommended women (with average risk for breast cancer) aged 40 to 44 years should have the choice to start breast cancer screening once a year with mammography. Women aged 45 to 54 years should be screened with mammography annually. For women aged 55 years and older, screening with mammography is recommended once every two years or once a year.
Of course, screening is just a preventative exam. "When you should start getting a mammogram changes depending on risk factors such as family history," says Dorsey. "Women are encouraged to work with their family care providers or OB/GYN and talk about when specifically, they should start and the frequency based on those risk factors."
A diagnostic mammogram is more extensive and is performed when an abnormality is noticed, like a palpable mass or discharge.
If something unusual is detected, sometimes patients are advised to schedule a biopsy procedure or see their doctor to consult on their next steps. Additional imaging such as an ultrasound or MRI of the breast may be needed.
Committed to Care
Working in partnership with you, Providence guides you through every step of your breast health journey by offering a complete range of breast health screening services.
"In Centralia, we have Dr. Kathryn Lucas, who really has a special interest in caring for women who have breast masses," says Dr. Caserta. "If someone is found to have cancer, just down the road from the hospital is Providence Regional Cancer System, where people can get treatment such as chemotherapy or radiation therapy. Women can get potentially every treatment they need for breast cancer right here in Centralia."
From screening to treatment, Providence offers women health services specially designed to accommodate the medical needs of all women through industry-best healthcare technology. Providence's goal is to provide safe and accurate mammograms to help detect breast cancer in its earliest, most curable stage.
"The wonderful thing about Providence Centralia Hospital is you can get that small-town feeling but we are supported by one of the largest hospital systems in the United States," says Dr. Caserta. "As such, we have access to technology, the highest level of standards of care, and the research of a very large system but here locally."
Providence Centralia Imaging Center
908 S Scheuber Rd., Suite A, Centralia
360.330.8880
Sponsored