Albert Einstein said, "Creativity is intelligence having fun." And that is exactly what Adna's Kayden Kincaid is doing. The shining star's journey to stardom is one of perseverance, hard work, and dedication. Keeping up with Kayden is his devoted family and a determination beyond his years.

Kayden is not a typical sixth-grader at Adna Middle High School. While he enjoys all the normal things a young teen does like school, going to the mall with his best friend Gracie, and making TikToks, he also juggles practicing lines, studying scenes with acting coaches, and auditioning. All which Kayden is delighted to do.
Kayden's parents Will and Shelley Kincaid knew he had something special when he was only eighteen months old and was singing and dancing to a Michael Jackson video. "He was just this little boy belting out these Michael Jackson dance moves and singing away," says Shelley.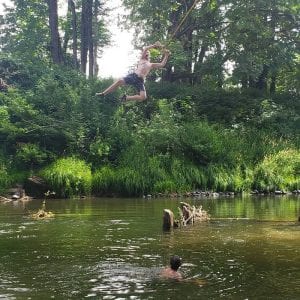 Kayden was discovered while auditioning with Arts International when he was selected out of hundreds of people of all ages. Seventeen people from Washington were chosen to go to Hollywood and Kayden was one of them.
In Hollywood, Kayden was selected from over 400 adults and children to advance to the final showcase.
The judges were a variety of talent agents, managers, and producers. Each performer had to receive at least five callbacks. An astonishing eighteen talent scouts saw the potential Kayden had to make it in Hollywood.
Kayden's favorite memory during that time is when he was named as the best overall child talent. Anxiously waiting with each announcement of the winner in the different categories, Kayden's camp started to wonder why he had not yet been chosen. He was not worried as he knew he had fun and gave it his all. Then it was time for the grand finale of trophies announcement and Kayden heard his name when he was selected as best overall child talent!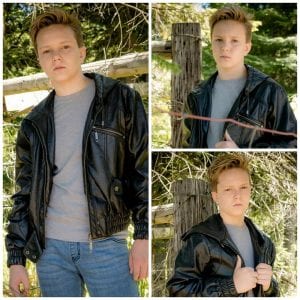 Kayden also met with and chose one of the top entertainment and talent management companies in Los Angeles, Discover Management L.A.
What most people don't know is the extremely talented actor is also an artist and author. Kayden's favorite class in school is Art. His room is lined with pictures and art that he has created on his own or in his class. He also has an amazing collection of short stories and scripts he's written.
Kayden's earning A's and B's in all his classes — a difficult task for any teenager. Currently, he attends school in person Monday through Wednesday and online Thursday and Friday. His amazing support system helps and encourages him in any way they can.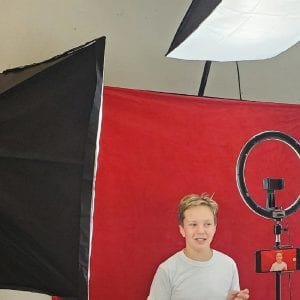 Before the pandemic, Kayden and his family were in California focusing on auditions and doing online schooling. While the family did come home from California earlier than expected, it has not slowed this talented young actor down.
He now has an in-home studio where he makes his audition tapes. Typically, it takes him a couple of days from start to finish to practice and record his performance. He then sends it on to his manager, who will decide if anything needs to be changed and submits the audition tapes. "He rarely has to make changes after sending it to his manager," says Shelley. Kayden's tenacity is a statement of what a hard worker he is and how much he loves what he does.
In the past at Christmas, Kayden starred in the local rendition of A Christmas Story. This year, he intended to star in The Polar Express but due to COVID-19, those plans are currently on hold. Visit his Facebook page to keep up with what Kayden is doing.
With a long-term goal to go to directing school, Kayden directs and stars in his own films. He loves directing and has a great eye for it. When it's time for him to perform, a light switch flips on and he shines like the bright star he is.
This kindhearted sixth grader is extremely driven and there's no doubt he will accomplish all his dreams. He is going places in this world, all while having fun. Keep an eye on Kayden — his dreams are as big as his heart.