Betty Jurey is a kind, soft-spoken woman with a can-do attitude. There isn't much that comes her way that causes her to falter. With their children grown, she and her husband, Fred, moved to Glenoma in 2007 after retiring from busy careers in Snohomish.
Betty and Fred are both artists—she a Faberge-style egg decorator and he a renowned carver. Betty gives back to her community through volunteer work. She spends quite a bit of her time volunteering for the Arbor Health Foundation. In addition to being a foundation director, she manages the Arbor Health, Morton Hospital Gift Shop volunteers, as well as serving as a clerk herself.
Betty is also a four-time breast cancer survivor. She was 36-years old when she had her first breast cancer diagnosis in 1986. Her treatment sent her through six months of chemotherapy, with one week off and then she began ten weeks of radiation, Monday through Friday. At the end of the long-running program, her oncologist was confident all the cancer was destroyed. However, just to be sure, he recommended removing the breast. Betty just didn't feel ready to do that though.
"I thought, if I keep the breast, I still have the option (of removing it) if something else happens," she recalls.
All went well for another 24 years. Then in 2010, Betty developed more cancer in the same breast. The treatment required the tumor and one lymph node to be surgically removed. If that wasn't enough, three more tumors were removed in 2014. That should have been it. Really, that's more than any one person should endure, but Betty's battle with cancer wasn't finished yet. Just last year, her mammogram at Arbor Health, Morton Hospital showed cancer had returned.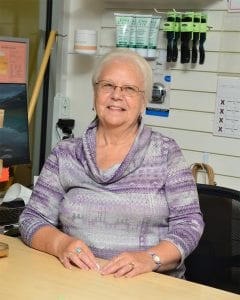 This time, Betty did opt for a mastectomy after having five more tumors test positive. She also went through 32 days of radiation, five days a week with an additional dose of what they called a "boost," every other day which goes deeper than normal radiation.
Some might question Betty's decision to avoid mastectomy in years past but there is one thing that no one can question — her faithfulness to get her yearly mammograms. Her bouts with cancer left no room for procrastination. Fortunately, technology's made gigantic leaps in recent years with the invention of 3-Dimensional Digital Mammography. The advancement in technology enables much earlier diagnoses than the standard 2-Dimensional exams. Betty's mammogram on May 2 in 2019 did just that.
One of the radiologists who read Betty's mammogram, Dr. Lawrence Bennett of Radia, said it is quite likely that the standard 2-Dimensional mammography wouldn't have caught Betty's latest tumors. This means they would have gone undetected for at least an entire year before her next mammogram or had the opportunity to grow to the point Betty would be able to feel them in a self-exam.
"It is best seen on the tomosynthesis (3-Dimensional) views," Dr. Bennett wrote on Betty's mammogram report. "It is not well-visualized on the non-tomosynthesis images."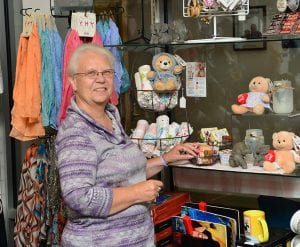 The 3-Dimensional images showed that Betty had cancer in four parts of her breast. "I was upset," she recalled at the diagnosis. "Haven't I been through enough?" Looking back, it was her faith in God and her husband's support that got her through. She also believes that attitude played a part in her recovery. "Attitude and the Lord, that's what you need," she said with laughter.
To women who don't have mammograms, Betty has nothing but encouragement to give, pushing them to get past the inconvenience. For those who say they don't worry about it because they've never had any problem, "Remember, you can't see what's on the inside," she says.
Today Betty's prognosis is good. She will see her surgeon for the final visit this month and will continue seeing her oncologist every six months for checkups. "I'm pretty much good to go, no residual of anything," she said. "I feel good. I just thank the Lord every day. I am blessed to be here."
Sponsored