Become energized by discovering all the powerful, health-supporting services available through Northwest Remedies.  Featuring a compounding pharmacy with a lab, unique prescriptions are formulated to help treat your specific medical needs. Additionally, there is a wellness center where you can receive assistance for your general health concerns such as what supplements might be helpful.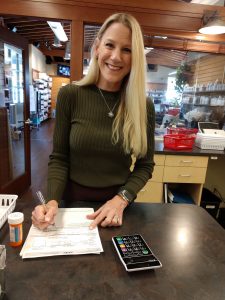 What is a compounding pharmacy? One role is to make physician prescribed drugs that are not available commercially. For example, the lab can make a liquid dose of a remedy for a child when only adult tablets are available. Another is to formulate a prescription without an allergic ingredient like gluten, sugar or a dye
One interesting product made by the pharmacy is called the rectal rocket.  People might not want to talk about painful conditions like hemorrhoids, but they are certainly looking for relief. These thoughtfully made products are different than the one's you'll find at the drug store and are made with a proprietary homeopathic blend of ingredients. The pharmacist will be happy to explain everything in detail for you.
A compounding pharmacy can also customize the strength and dosage in creams, making them specifically for one person. Northwest Remedies is a 503A compounding pharmacy, which means it is required by the state boards of pharmacy to comply with USP (United States Pharmacopeia) and other guidelines.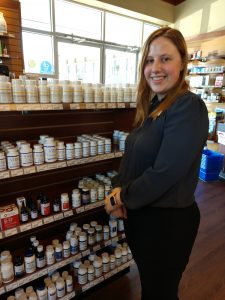 The integration of science and art that happens in a compounding pharmacy are well suited to Rosalee Seder, BPharm, RPh, whose enthusiasm for her work is evident in her animated descriptions of chemicals, supplements and other wellness aids. "My dad was a pharmacist," says Rosalee, who is totally at home in that environment. She sounds like a scientist when talking about chemical compounds and a concerned care provider when talking about uncovering your health challenges and concerns. As pharmacy manager, she oversees her talented team and consults with customers.
As a pharmacist, Rosalee is able to consult with people who want to know more about bio-identical hormone replacement therapy, adrenal fatigue, anti-aging, and which nutraceuticals could support and maintain optimal health. To cover your specific needs, you'll need to schedule an appointment for a vitamin or hormone consultation. There is a fee for these services.
Another lab activity is making sure all the chemicals and ingredients are the correct potency. "We test our products all the time," explains Rosalee. All products come with a certificate of analysis.
Helping Your Pet be Healthier Too
Northwest Remedies has services for your four-legged family members as well. They can work with your veterinarian for the ultimate care and comfort of your pet. Rosalee also enjoys the animal side of her practice and has completed special training for that purpose. For example, the lab can craft a biphasic (two-phase) treatment made with an anti-fungal, anti-bacterial and steroid for your dog's otitis, which is an inflammation inside the ear.
While the mixture is stored in the refrigerator, it is in a liquid form. A dose can be put into a syringe with a wide tip. A vet can squeeze the compound into your dog's ear, and as the liquid is warmed by the dog's body temperature, it becomes solid and adheres to the edges of the ear canal. This method requires a single treatment, rather than a series of more typical remedies, making it easier for you and your dog.
Northwest Remedies creates a three-way relationship with the patient and the care provider so that everyone works together as a team. Achieving optimal health is always the goal.
When you stop in, you'll be greeted by one of the wellness consultants, who are all certified as pharmacy assistants. They are used to answering frequently asked questions about sagging energy levels, sleeping challenges, anti-aging, libido and pain. People of all ages are looking for answers. At Northwest Remedies, you will encounter "service beyond the commonplace," emphasizes Rosalee. With same-day compounding and friendly service, you will find investing in your overall well-being is worthwhile.
For more information, stop by or visit the Northwest Remedies website.
Northwest Remedies
1851 State Ave NE #105, Olympia (in the Ralph's Thriftway parking lot)
360-491-0607
Monday – Friday: 9:00a.m – 6:00p.m.