Luis Fernando Oliverri said, "Wine is the only artwork you can drink." Wineries are tucked throughout Lewis County. Their vintners are masters of their art. Now is the perfect time to explore these local treasures and find your new favorite bottle of vino.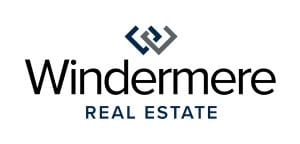 Agate Creek Cellars
This charming winery is hidden among rolling hills near Adna. Owners John Petaja and Gayle Willis specialize in premium rich full-bodied red wines, such as Merlot, Malbec, Syrah, Cabernet Sauvignon, Barbera, and special blends like the sweeter Raspberry and Marion berry blend.
Each fall the couple drives to Eastern Washington to pick up grapes from various vineyards. They bring them back to the winery where they're crushed that same day. The fermentation process is done in oak barrels for several years. When the wine is ready, it's bottled in-house and sold directly from the winery's lovely tasting room. Agate Creek Cellars' wines are also available at M&K Town Store in downtown Chehalis.
Agate Creek Cellars is located at 105 Agate Creek Lane in Chehalis and is open Saturdays from 12:00 to 5:00 p.m. or by appointment. For more information call 360-740-1692 or email agatecreekwine@msn.com.
Heymann Whinery
At Heymann Whinery, winemakers Bob and Flossie Heymann use a traditional hands-on process from fermentation to bottling. Cranberry is the couple's flagship wine with two pounds of fruit in each bottle. Heymann's red wines are also very well received. Try their Cabernet Sauvignon and their first Malbec. There is also a strong following for their fruit and grape blends like Just Peachy and Raspberry Chardonnay.
Heymann Whinery is located at 731 S.W. 21st Street in Chehalis and can be reached at 360-748-9675. This longstanding winery is open Wednesdays to Fridays from 3:00 to 6:00 p.m. and Saturdays from 12:00 to 5:00 p.m. Or set an appointment on Sundays for wine tasting, conversation, and gift items.
Heymann's wine is also found locally at M&K Town Store, Dick's Brewery, Veggies, and at Town Center Liquor & Wine.
Birchfield Winery
Birchfield Winery was officially founded in 1993 by wine lover Virgil Fox, who had produced wine in his garage since 1969. Later, his son Gary Fox took over and joined with his brother-in-law Craig Steepy.
Their award-winning wines are produced from Yakima grapes, specifically the Horse Heaven Hills Viticultural Area. Birchfield's dessert plum wine is made from fruit grown at the winery's farm. They now produce 2,000 cases of wine per year in popular varieties such as Merlot, Cabernet Sauvignon, Syrah, Cabernet Franc and a savory blend called Fox Run.
Located at 921-B Middle Fork Road in Onalaska, Birchfield Winery can be reached at 360-520-2138.
Bateaux Cellars Winery
Steve and Cheryl Padula, owners of Bateaux Cellars Winery enjoy creating unique red blends from Yakima Valley grapes, including Cabernet Sauvignon, Merlot, Syrah, Malbec, Mourvedre, Tempranillo, and Barbera. They also offer several varieties of whites, ranging from sweeter to drier, a rose, and a handful of dry red wines.
Grapes are sourced from Airfield Farms and some production occurs in a winery located in the vineyard. Most of the red wines are created in Toledo with traditional winemaking practices, including aging in French oak barrels.
The tasting room is a great venue for small gatherings, parties, meetings and retreats. With an idyllic deck for relaxing in nice weather, Bateaux Cellars is open Fridays from 2:00 to 6:00 p.m. and Saturdays and Sundays from noon until 6:00 p.m. Bateaux Cellars Winery is located at 288 Smokey Valley Road in Toledo. Their phone number is 360-607-0774 and their email is bateauxcellars@gmail.com.
Currently, their wines are served at Mackinaws Restaurant and Tiki Tap House, and is available for purchase at M&K Town Store. The winery also offers a simple no-cost wine club membership for discounts.
Wells' Winery
Carol Wells grows most of the fruit for her wines in the forested setting at Well's Winery. The boutique winery also gleans fruit from local friends and farmers and uses natural practices and no added sulfites.
Their smooth Chillin' Cherry resembles a port wine. Or try the Awesome Apple for a crisp and refreshing taste.
At the quaint country tasting room, find assorted fruit wines such as Badass Blackberry, Rippin' Raspberry, Crazy Cranberry, Pleasant Plum, Radical Rhubarb, Bouncing Blueberry, Positively Peach, and Enchanted Elderberry.
Wells' Winery can be found at 140 Eschaton Road in Onalaska and is open Saturdays and Sundays from 12:00 to 5:00 p.m. Call 360-978-6254 for more information.
3 Rivers & A Creek Wine Tour
Have a delightful day out with the upcoming 3 Rivers and A Creek Wine Tour. This event takes place on May 4 from 11:00 a.m. to 6:00 p.m. and on May 5 from 11:00 a.m. to 4:00 p.m. Heymann Whinery, Bateaux Cellars, Mt. St. Helens Cellars, Well's Winery, and Scatter Creek Winery are included.
Pre-sale tickets are available at any of the wineries for $15 or at Brown Paper Tickets for $20 each. Day-of tickets are $25. Passports entitle attendees to a logo glass and free wine tasting and food at each of the wineries. Participants are strongly encouraged to have a designated driver for safety.