Chehalis is home to the most wonderful and brightly colored public bathrooms around. Adna artist and clothing designer Emily von Flotow of Organdy Salvage Art and Design transformed what was once a dark and dreary corner into the most beautiful and colorful depiction of some of the best parts of Chehalis.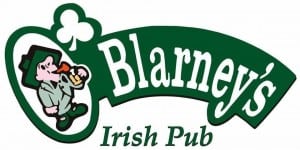 Emily was homeschooled as a young girl. Her grandmother, Virginia Watt was a self-taught artist. She taught Emily and her siblings with weekly hour-long art lessons. "It was my whole world," says Emily. "She taught me how to do stuff but mostly she gave me encouragement."
Some of Emily's favorite memories are nature walks with her grandmother. Afterward, they drew what they saw. "I didn't realize it at the time but that had a huge impact on me," shares Emily.
At sixteen, her parents took her and her siblings to teach English to college students in China. There, Emily taught classes in conversation and American culture. She also really got into painting. "I was so drawn to the painting styles," she says. "We would take these drives up to the mountains and it struck me, the painting styles, that's what the big tall mountains really look like there."
The rural area was somewhat familiar to Emily, who grew up in Boistfort. She spent significant time walking among the peaceful rice patties just outside their home.
Emily painted a massive, colorful mural on the bathrooms near The Chehalis Theatre. One side depicts The Centralia Chehalis Railroad Steam Train with the iconic St. Helen's Hotel poking through the trees. The other side shows The Community Farmers Market in Chehalis. She worked on the train in the fall, until the weather turned bad. "One day while painting, I had to go buy gloves and an extra coat it was so cold," says Emily.
In summer 2018, she completed the other side with the farmers market scene. Although the weather's better, it still presented its own challenges. "One day it was so hot I nearly fell off my scaffolding," she shares. "It took me a few days to get back up there."
The mural features actual people in Emily's life: her kids, nieces and nephews, and some of the people who sell their wares at the farmers market. Emily even memorialized a couple people from the former bus stop and hang out. "Looking back, I think that was significant," she says. "It meant a lot to the people involved and was maybe a little bit healing."
One person thanked her for not forgetting their loved one. "People were so kind and encouraging passing by," says Emily. "It was amazing. They said things to me like, 'This brightens things so much.'"
Emily also recently completed a more humorous mural at Twin Cities Trading Post, complete with Sasquatch, a UFO, a bear, a frog, a unicorn and even a herd of Rainiers. "I had somebody come by and say, 'The Sasquatch my friend saw was like this; you painted a girl,'" says Emily with a laugh.
"I love having a big canvas," she says. "That's why I like the murals so much. If you can stand there and your whole field of vision is the art, that's what people are taking in. I think there's a lot of my frame of mind when I'm painting and the energy I'm putting out into the painting. I've learned that from the way people react. If I'm in a bad mood, people will comment how that vibe comes back. Or if I'm joyful, people say it makes them happy. So that can fill up your whole field of vision and you can really influence people."
Nature is Emily's favorite subject. She's inspired by living in the Pacific Northwest. "I love the landscape and plant life and wildflowers here," she says.
Emily's use of color is bright and bold. "I'm not typically loud," she says. "My art just comes out that way. If I try and tone it down, it just comes out brighter. I love it but I don't have an explanation for it, nor do I do it on purpose. It just comes out."
Emily took some art classes in college, but she is mostly self-taught like her grandmother. "I've put hours and hours into it," she says. "It's good therapy and relaxation."
When she was in China, one of Emily's young friends passed away. "I was across the world and we didn't have internet," she recalls. "We were isolated. I just found a series of paintings I did when he died and I was like, oh, this is how I got through that."
An older gentleman walked by while Emily was painting her vivid mural. He left and then came back by, saying, "There's a quote out there that talks about how artists bring grace to a place maybe not so graceful. What I see you, that's what you're doing here."
Organdy Salvage Art and Design
organdy.salvage@gmail.com