It's finally time to pull on the cozy sweaters, warm our hands with a cup of cider and prepare for the festivities of the season. Whatever fall means to you, Lewis County offers a wide variety of activities to capture the spirit, the imagination and maybe even offer some thrills.
So go ahead and indulge your love of craft shows, get your hands dirty on the farm, run a 5K race or be thoroughly spooked with these fun fall activities.
Fall Craft Shows
Wedin Farm and Friends Fall Show is October 5 through 7, from 4:00 p.m. until 5:00 p.m. daily, and is located in Adna. This farm features harvest activities such as pumpkins, amazing food, great primitive and country finds, and kindred friends. Soups, sandwiches and desserts by Dawn's Delectable's will be available, and Rosecrest Farms will be hosting cheese tastings.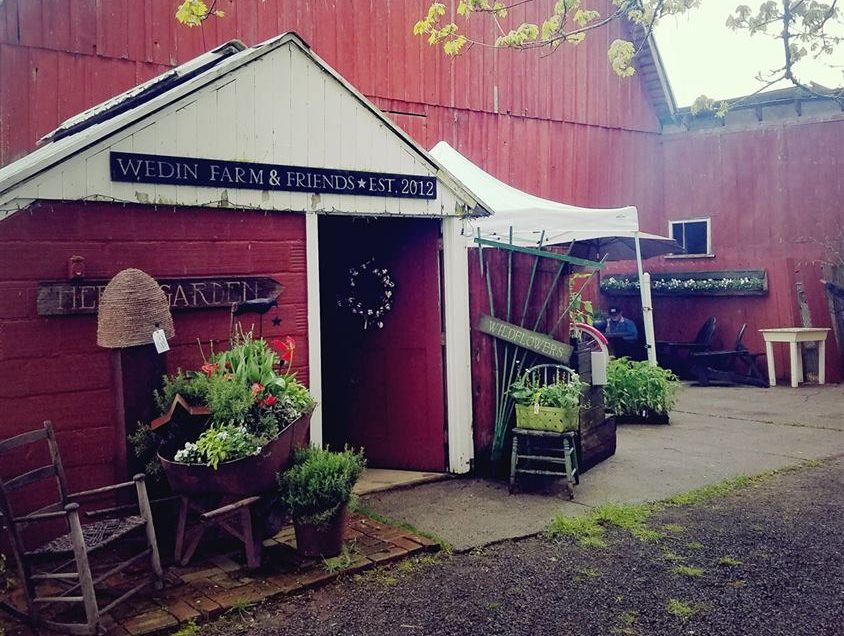 Country Chicks Fall Market is October 6 and 7 from 10:00 a.m. to 4:00 p.m. Located at the Southwest Washington Fairgrounds, this event is huge, with 135 vendors offering a variety of farmhouse style, vintage and repurposed items. Admission is $5 or $4 with a non-expired food donation. Parking is free, and kids under 16 are also free.
The Mason Jar Fall Gathering is October 13, from 9:00 a.m. to 5:00 p.m., and the 14 from 9:00 a.m. to 4:00 p.m., in Onalaska. There is featured food by Cake and Cater and mobile espresso by Courage Coffee. Come for crafts, creations and special finds. Music is provided by local DJ, Sound Dragon, during the event.
Seedpod Farm's Harvest Fesitval and Craft Fair is October 14 from 10:00 a.m. to 3:00 p.m. in Centralia.  There are pumpkins growing in the patch and there is fun for the whole family, including games for kiddos, homesteading demos, crafts and farm ambiance.
Pumpkin Patches
Willy Tee's Pumpkin Patch is a seasonal pumpkin patch on Jackson Highway in Chehalis open throughout October for pumpkins, crafts and fun.
The Pumpkin Patch in Centralia features all the fall produce: pumpkins, gourds, winter squash, corn stalk bundles and Indian corn. Plus there are hay rides, the hay pit and a corn maze.
Parkerosa Farms offers a seasonal pumpkin patch, as well as gourds and mini pumpkins. They also have games for the all ages. It is open September 30 to October 31 and is located in Chehalis.
The Huntting's Pumpkin Patch and Haunted Forest combines a wholesome pumpkin patch, a mystifying corn maze and a spook-tacular Haunted Forest in Cinebar, Washington. It is open September 29 through October 31. Huntting's also hosts the Run to Survive – Zombie Run on October 28. During this obstacle course run, the goal is to not be infected by Zombies. If you get a tad bit dirty along the way, it will be the least of your problems.
Osborn County Harvest, located off exit 77 in Chehalis, has a pumpkin patch, petting zoo, hayrides, corn bin and a kid's maze. They are open Saturdays and Sunday in October from 10:00 a.m. to 6:00 p.m. Pumpkin Patch and Corn Maze is also open Tuesday through Friday from 3:00 p.m. to 6:00 p.m. Their Haunted Corn Maze will have hours posted. They can accommodate schools and day care field trips – call 360-748-7000 to schedule. No pets are allowed at the farm.
Haunted Houses
Scarey Nights Haunted House runs throughout October and offers intense fright in the old Bucoda Gym. Bucoda changes its name every October to Boo-coda and is an official Thrill the World Thriller Dance Location. Come to watch on October 28 or come to practices and join the dance.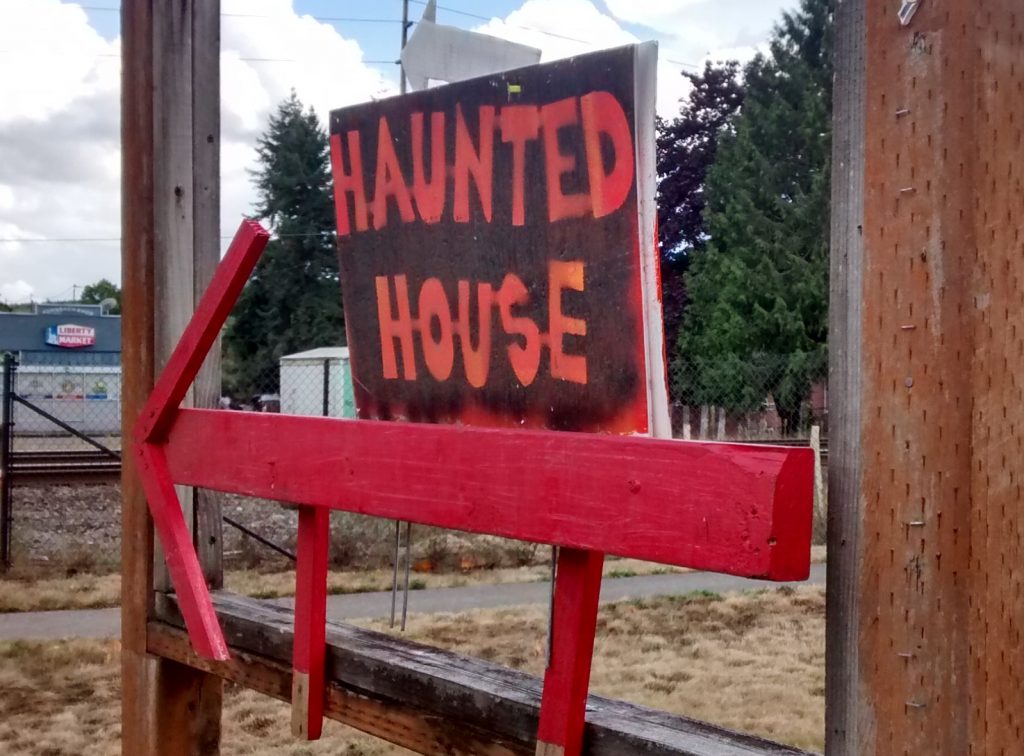 Dead Ending Haunted House is a seasonal Halloween haunted house in Centralia. Dead Ending is run by Halloween enthusiasts and artists who gathered together to create some spooky fun and screams. Come and be horrified every Friday and Saturday night throughout October, plus the October 29, 30 and 31.
More Fall Fun
Centralia College's Potter in the Park is a 5K Fun Run on October 21 from 10:00 a.m. to 2:00 p.m. at Fort Borst Park in Centralia. Celebrate the 20th Anniversary of all things Harry Potter at Borst Park. Registration begins at 9:00 a.m.
The Lewis County Historical Museum will be hosting ghost tours October 21 starting at 6:00 p.m. and every hour until the last tour at 9:00 p.m. On October 28 tours are at 6:00 p.m. and 7:00 p.m. Guests are asked not to wear strong perfume or reflective clothing. Perhaps these items disturb the spirits. Tours are $20.
Ride the Pumpkin Train October 28 and 29 on the vintage 1916 steam powered logging locomotive at the Centralia Chehalis Railroad. Children receive treats and then get a chance to hunt for their perfect pumpkin. There is also be a costume contest for three age groups: 4 and under, 5-12 and 13+. Tickets must be reserved in advance.
The Trick or Treat Trolley is hosted by the Chehalis Chamber of Commerce and offers rides to little ghosts and ghouls trick-or-treating in downtown Chehalis, the Lewis County Historical Museum, Fairway Center and the Yard Birds Mall. This free Trolley runs from 3:00 p.m. to 5:30 p.m. on Halloween.
For more information on any of the activities above, click on the links and start making some new fall memories.