The first two years of Kindra Davis's high school fastpitch career can be accurately summed up with two acronyms – ACL and MVP.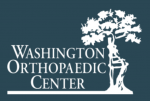 "The second one I like a lot," the W.F. West junior stated. "That first one, not as much."
There's a very specific reason why she has a distaste for the first one. Davis tore her anterior cruciate ligament in her left knee before the start of her freshman season – the result of a friendly game of capture the flag during P.E. turning ugly.
"I was chasing someone who had the flag," Davis remembered. "When they turned, I tried to turn as well."
That was the plan. Things worked out quite differently.
Davis went one way, her knee went the other. Surgery followed, which ultimately fixed her knee, but did little to mend her broken heart as she was forced off the diamond for an entire year.
Just being able to return from a setback like that to play the next season would have been impressive enough, but Davis went above and beyond – something that has been the norm for the catcher.
She hit nearly .600 during her sophomore season, belting 14 homeruns and registering more than 50 RBI to help the Bearcats finish third in the state with a record of 27-1.
Davis wasted little time going to work last year, hitting two home runs in her high school debut. The year ended just short of a consecutive state championship with the team's only blemish in 2016 coming in a state semifinal loss (5-2) to Fife in a game Davis smacked a solo shot.
"I just wanted to go out my sophomore year and show everyone what I was capable of doing," Davis said. "I missed an entire year, which had never happened to me before, so I was pretty motivated, but I didn't really think about [all the success I was having] during the season. I was just happy to be back out there playing every day."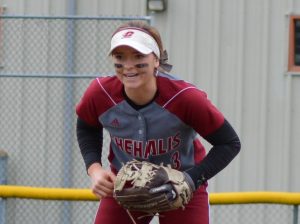 For her efforts, Davis was named the offensive most valuable player of the talent-heavy 2A Evergreen Conference.
"I think what she did last year is just a testament to her character and the drive she possesses," W.F. West coach Mike Keen said. "She's a pretty special player."
Fully healed, Davis has picked up right where she left off last season, terrorizing opposing pitchers with her main focus being on leading the Bearcats to another state championship.
One thing Davis will not have to concern herself with, however, is wondering where she will be playing college ball as she has already verbally committed to Boise State – something she did midway through her freshman year. The verbal came prior to her tearing her ACL, leading Davis to wonder if the Broncos still wanted her.
"That was actually the first thing I thought about when I got injured," Davis said, "but they told me it was such a common injury to not worry about it and just get healthy then go out and have fun playing."
Davis definitely has that last part down.
If you hear cheers and chants echoing out of the W.F. West dugout, odds are it's being spearheaded by Davis.
"And she's contiguous," Keen said about Davis's enthusiastic outlook on the sport. "She gets going and then the whole team joins in. She's always cheering teammates on. She's always positive. It doesn't matter if it's raining or if the sun is out, if it's a game or just practice, she's just always excited to be out there playing."
It's a trait Davis places on par with her menacing bat and steady glove.
"I just want to be best I can be with everything out there," Davis said. "If that means cheering the team on when we're down, I'm going to be the loudest one there is cheering us on. It's easy for someone to get down on themselves. If I can do something to help pick them up, I'm going to do it."
With added depth this year, Davis, who primarily plays catcher, has seen increased time at third base, and while she prefers to catch, as long as she's out there, she's willing to be plugged in anywhere.
"Obviously, catching is what I love to do. I always want to be behind the plate every game," Davis said, "but if they need me to be somewhere else, I'll go wherever I'm needed to help us win."
Boise State has indicated they would like to keep Davis at her preferred position, but Keen states, wherever they place her, they are getting a gem.
"I tell everyone that it doesn't matter where she plays," Keen said. "Whatever position you place her at, she's going to end up being the best player you have at that position. She's that good."