Shop'n Kart has its heart and roots in family, community pride, and great customer service. Darris McDaniel founded the grocery store and was joined by his brother, Gary McDaniel, one year later. With three stores located in Chehalis, Centralia, and Westport, Shop'n Kart is the place for customers who are looking for a good deal and a great selection.
"We are locally owned and we have been around the area longer than any other grocer," Gary says while noting that Shop'n Kart boasts of the largest gluten-free and diabetic-friendly options around. And at Fuller's Market Place, their Centralia location, offers goodies from a 100% scratch bakery. Gary adds, "At Shop'n Kart we strive to be competitive and have a variety of items available for our customers."
It's a philosophy that customers can see based on Shop'n Kart's stock of specialty diet items and the wide selection of those items as well. Gary explains, "Since we are family and locally owned, we have had the opportunity to develop these stores from scratch. Along with our dedication to serve all Lewis County residents, we try to carry the largest selection of Latino, gluten-free, and diabetic products. We go to the extreme to help our customers."
"The fun part is being able to do lots of different things for our customers," he adds. Gary shares that one of the reasons that Shop'n Kart offers such a wide variety of items in their stores is to help customers save a trip out of town.
Shop'n Kart's specialty foods selection is eye-popping. They also offer bulk items, in-house cake decorating, the largest Bob's Red Mill product selection outside of the company's own store, Penske truck rentals, and they are a Boost Mobile authorized dealer. Gary says, "When you shop here, you can shop big or small. We've got what you need."
Everything that Shop'n Kart offers, from their stock to their gold standard for customer service, all stems back to the founding philosophy of being customer oriented. Shop'n Kart has been a rock of solidarity for the Lewis County community through floods and economic downturns.
Many of the employees who work, or who have worked, in the stores are family members of the McDaniel brothers, and those who aren't feel like family. "We have dedicated managers in our stores who want to learn more, they want to try new items. They are always excited to learn new things," Gary explains.
Charity Freuh, Manager of Specialty and Natural Foods, says, "Everybody is really nice. I really like working with our customers. I also get to learn a lot about food." Charity has an important job by keeping up with Shop'n Kart's ever expanding gluten-free, diabetic, natural and organic food offerings. If you're looking for something in particular, be sure to ask her. She will have the answers for you, and if she doesn't, she'll seek them out for you.
And that is what Shop'n Kart aims to provide for their customers—accommodating and service oriented visits. Gary explains, "There are a lot of people we can help, by saving shoppers money and a trip out of town. We have what customers are looking for from specialty items to bulk purchases."
Through Gary's time at Shop'n Kart and his customer oriented approach to business, he's come to know a lot of people in the community. Gary shares with a laugh, "The other day my granddaughter asked me if I know everyone."
Gary says, "We are dedicated to investing in the community, in the store, and our employees." And Shop'n Kart gives back to the Lewis County community in a multitude of ways, including helping programs like Pope's Kids Place, Super Reader School Program, Food Fight Drive, the Onalaska Backpack Program as well as several others. Gary shares that Lewis County is worth investing in because "the people are worth it."
First time and returning customers are treated to service they can count on and new items are always being stocked in the store. Gary says, "You've just got to come see what we've got."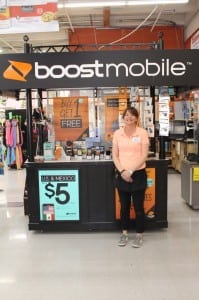 Visit Shop'n Kart at one of their two Lewis County locations or in Westport.
Shop'n Kart Yardbirds
2100 N. National in Chehalis
360-748-1936
6:00 a.m. until 9:00 p.m.
Shop'n Kart Fuller's
505 S. Tower in Centralia
360-736-9328
6:00 a.m. until 11:00 p.m.
Shop'n Kart Westport
108 S. Montesano Street in Westport
360-268-7687
6:00 a.m. – 9:00 p.m. – Sunday through Thursday
4:00 a.m. – 10:00 p.m. – Friday and Saturday
Sponsored