Becky Carver, branch manager of PrimeLending in Chehalis loves her job. "Looking for homes is fun," she says. "But the home loan process is not fun, and it's very labor-intensive. We try to make it as easy as possible."
Navigating the mortgage process without the proper originator can be a daunting task. "I have 15 years of experience and I am a proud survivor of the financial crisis," says Carver (NMLS #185042).  "Lewis County is my hometown and I am honored to help my community achieve the American dream."
PrimeLending is a mortgage loan company, plain and simple. They do not handle any other kinds of loans. They are a subsidiary of PlainsCapital Bank from Texas. Carver has been the branch manager at the Chehalis and Lacey PrimeLending locations since 2009 and has been a mortgage loan officer for 15 years. The office had been located on Main Street in Centralia until August 2014, when they moved to the homey brick house located on the hilltop overlooking the Lewis County Mall.
Carver did a lot of research when trying to figure out which mortgage loan company she wanted to work with. She chose to work with PrimeLending because she learned that, "They really do care about you. It's a family. Even though they are the number three purchase company in the U.S., they are good ol' Texans and really care about their loan officers, and about the community."
PrimeLending has two other employees, McKenzie Kelly (NMLS #1093037) and Steve Ryan (NMLS #413539), both Loan Officers. Kelly has been with Carver's office for about three years now. Ryan just started working with Carver but has worked in the mortgage loan business for over 22 years. Carver praises her team. "We have a great team, everyone is honest. We're human here. We know that bad credit doesn't define you. We will honestly tell people why they don't qualify for a loan."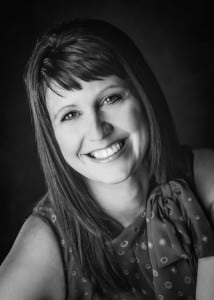 Carver explains that there are loans available for a variety of situations. PrimeLending offers home loan options such as fixed rate, adjustable rate, VA, FHA, Jumbo Loans, refinancing loans, and one more important one for many families in Lewis County – the USDA loan. Don't assume that just because you are low-income that you are unable to make your home-owning dreams come true. The USDA (United States Department of Agriculture) has loans to help low-income families buy a home with no money down and reasonable monthly payments.
Also, people often assume a self-employed person would have great difficulty buying a house. But Carver says self-employed business owners can often buy a home after two years in business, depending on the situation.
Carver says they are usually able to help most of the clients who want to buy a home. However, she also cautions that income alone doesn't qualify a person. They must qualify through credit and employment requirements as well.
Carver advises anyone considering buying a home to come into the office and meet with a loan officer before they talk to a realtor and start looking at houses. "People need to know what they qualify for and what their comfort zone is," she explains. "They may qualify for a more expensive house, but will they be comfortable with the higher payment? We tell them, 'Let's see if that price range works for you.'"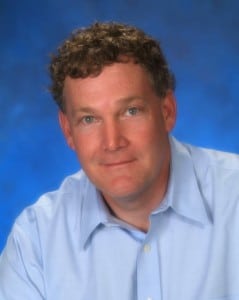 Asked what she see's happening in the housing market, Carver is excited. "It's good! We're short on inventory. I think builders are crazy busy. We have some great construction loans, too." In answer to concerns about another housing bubble, Carver isn't worried. "The market is reasonable now," she reports. She also explains that PrimeLending is owned by a bank, which provides better guarantees for housing loans, unlike the brokerage companies during the bubble.
As for the future, Carver does not have any big plans to grow her business. She's very happy with the size, and the team, that she has right now. What she does want to do is get to be better known in the community. "We want to be the go-to place for home loans. We provide that personal touch and service that you may not get elsewhere."
While hoping there is never another flood, Carver believes in being prepared. Her office is ready with flood loans, able to get the recovery process going faster and easier for those who may be affected by the disaster. "A lot of people don't want to deal with FEMA (Federal Emergency Management Agency)," she explains. And while the loans are very labor intensive, "We want to be part of the community, and we can help people put their lives back together without losing everything."
When asked what her favorite part is of the whole business, she doesn't hesitate – "helping people make their dreams come true," she smiles. "That's what it's all about. I love that part."
To find out how PrimeLending can help make your dreams come true, see Becky Carver and her team at 2401 Kresky Avenue in Chehalis or call 360-807-4400.